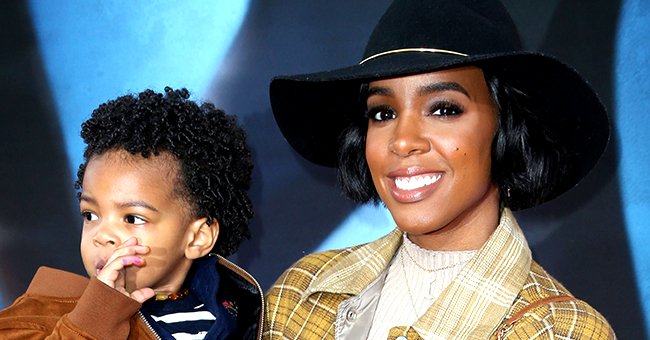 Getty Images
Kelly Rowland's Son Titan Cuts off His Long Hair and He Looks Different

Kelly Rowland's son Titan looks adorable after getting his first haircut, but the singer is not so sure she's happy about it. Rowland shared before and after photos of her son and revealed why the moment is bittersweet.
Kelly and her husband Tim Witherspoon welcomed their son in 2014, and since that time, the young man finally got a haircut only a few days ago.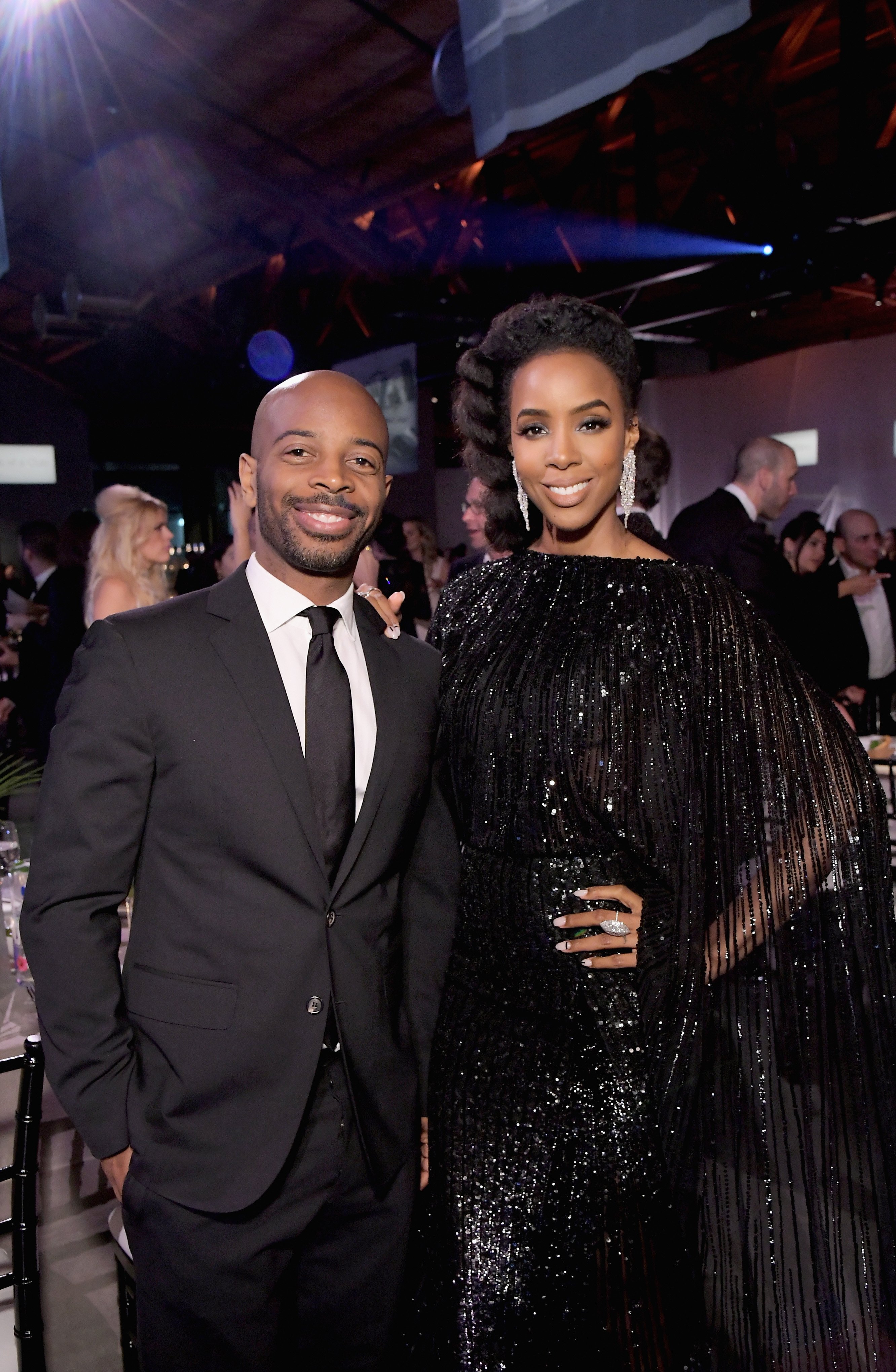 Tim Witherspoon & Kelly Rowland at the Baby2Baby Gala on Nov. 10, 2018 in California | Photo: Getty Images
The former "Destiny's Child" member admitted that Titan had been asking for a haircut for a long time now. "So almost a year ago, my son says, 'Mommy, I want to cut me hair,'" she shared.
"I pushed the baby, I carried the baby, I'm dressing the baby, I'm changing the baby. Everything else! So yeah, I'm like, 'You name the baby!'"
In a series of photos she posted to Instagram, Kelly and Tim posed with Titan, who was all smiles. Kelly also shared pics of her son with his afro before the big cut.
"Honestly, I thought I was ready......I was not," she continued. "He looks like such a big boy! So here he is, my Young King TITAN!"
Every mother understands how Kelly feels because, with these little ones, it just seems like the years fly by. Only a few days ago, the singer was celebrating Titan"s 5th birthday and took a trip down memory lane with some throwback pictures.
In September, Kelly couldn't help gushing to People Magazine about her baby boy, revealing as well that he's been asking for a sibling:
"Oh my gosh, my son keeps asking me for a sibling, but it's just not [the] right timing. He's like, 'We're going to have a brother, Mom.' I said, 'Well, he won't be my brother — he'll be my son — [and] what if it's a girl?' [Titan replied:] 'No, it's not a girl, it's a brother.'"
While Kelly, 38, and Tim, are not ready to welcome a second child, the "Whoa, Baby!" author admits that Titan is the source of her self-confidence.
"My son makes me feel confident," she shared with PEOPLE last year. "He's just amazing. I'm like, 'I did that right.'"
Kelly and Tim tied the knot in May 2014 and welcomed their son in November of that year. In 2015, the "Like This" hitmaker confessed that their son's name was all her husband's idea.
She told E! News:
"Tim said that's what he wanted the name to be. I actually told him to name the baby. I gave him the complete responsibility because I did everything else!"
"I pushed the baby, I carried the baby, I'm dressing the baby, I'm changing the baby. Everything else!" she continued. "So yeah, I'm like, 'You name the baby!'"
And now, that "baby" just got his first haircut. We know Kelly must be so proud, even though she'd like Titan to remain her baby forever.
Please fill in your e-mail so we can share with you our top stories!