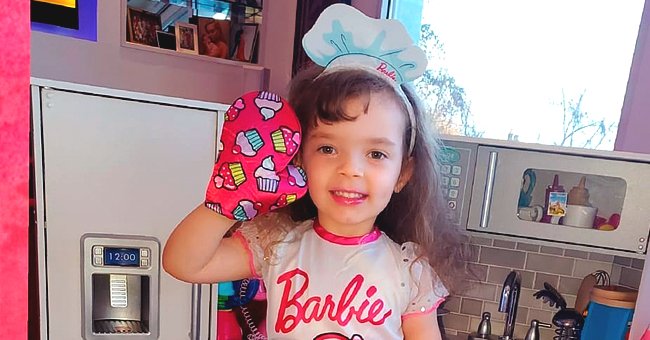 instagram.com/coco
Ice-T and Coco's Daughter Chanel Is the Cutest Little Chef during Photoshoot in Her Play Kitchen

Ice-T's daughter Chanel Nicole has inherited mother Coco's modeling genes as she posed adorably for a Barbie-themed photo shoot.
Little Chanel Nicole is about to turn four years old, and it looks like she's going all out. The cutie struck several poses to put on the invitations she'll be sending out for her party.
Mom Coco Austin shared the sweet picture to her Instagram on Thursday. Ice-T's "Law & Order: SVU" co-star Mariska Hargitay responded. The post is found below.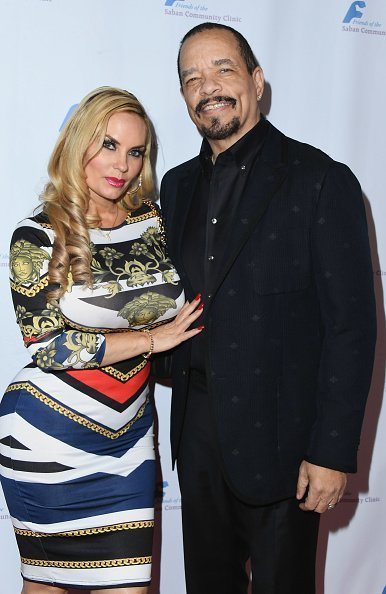 Coco Austin and Ice-T at The Beverly Hilton Hotel on November 12, 2018 in Beverly Hills, California. | Photo: Getty Images
In a series of four shots, Chanel Nicole showed off slightly different looks. In the first, a pink cupcake-patterned mitten was on one hand that she held up next to her face.
The tot wore a white t-shirt with the word "Barbie" printed in pink at the front. She also had on a shimmery skirt with pink trimmings. Around her waist was an apron that matched her mitten.
She wore a chef bandana hat to complete the look. There was a kid-size kitchen play set behind her complete with a fridge, oven, sink, microwave, and several small appliances.
In the caption, Coco wrote:
"My little chef barbie... Doing an impromptu home photoshoot for Chanel's Birthday invitations which is Barbie themed.Do we like pics 1,2,3 or 4."
The top comment was from Hargitay, who voted for the first photo as her selection for the invitations' design. With almost 100 likes, it seems like many agreed with her.
Of course, the invitation is just a minuscule part of the preparations based on an interview Coco did in early November. At the time, the mother-of-one insisted that the party "has to be fabulous."
Speaking to InTouch Weekly, she revealed that the theme for this year might be LOL Dolls. She also admitted that although she'd like to do something simple, having a small celebration wouldn't work.
She said:
"Like I said, I wish I could just go down the street and go to Chuck E. Cheese. Yeah, well, no. I don't think that can happen. It just wouldn't sit well with me."
The fashion designer also likes to go big on Halloween. This year, she shared a few throwbacks of Chanel Nicole in several costumes over the past couple of years.
She noted in the caption that her daughter dresses up throughout the entire week of Halloween, adding, "she has been a flower, lamb, Snow White, Skye from Paw Patrol, Peppa Pig and Alice N wonderland."
We wonder how Chanel Nicole will be dressed for her big day next week. In the meantime, we hope the cute pictures continue rolling in as the young one does her thing.
Please fill in your e-mail so we can share with you our top stories!