Dolly Parton Pranks Jimmy Fallon with Amusing Story about Origin of Her Curves
Dolly Parton concocted the most detailed story that ended with a bang during her visit to "The Jimmy Fallon Show" — Well, two bangs. 
The country legend visited Jimmy Fallon to promote her Netflix show "Dolly Parton's Heartstrings" and while there she gave an exclusive story about some of her biggest assets. 
On her new show, Parton will invite fans to witness parts of her life that inspired her to write eight of her hit songs. While speaking to Fallon, though, she gave the backstory of just two significant things. The clip is below.
Parton modestly starts sharing her story
As the 73-year-old began her story, she was even-toned and totally calm. She said she was in a restaurant with a friend having a meal when an old man came over and sat down with them. 
After a while, the man got up and left. Later, Parton and her friend also stood up and walked over to the cashier. There, they were told that their "grandpa" had left them his bill.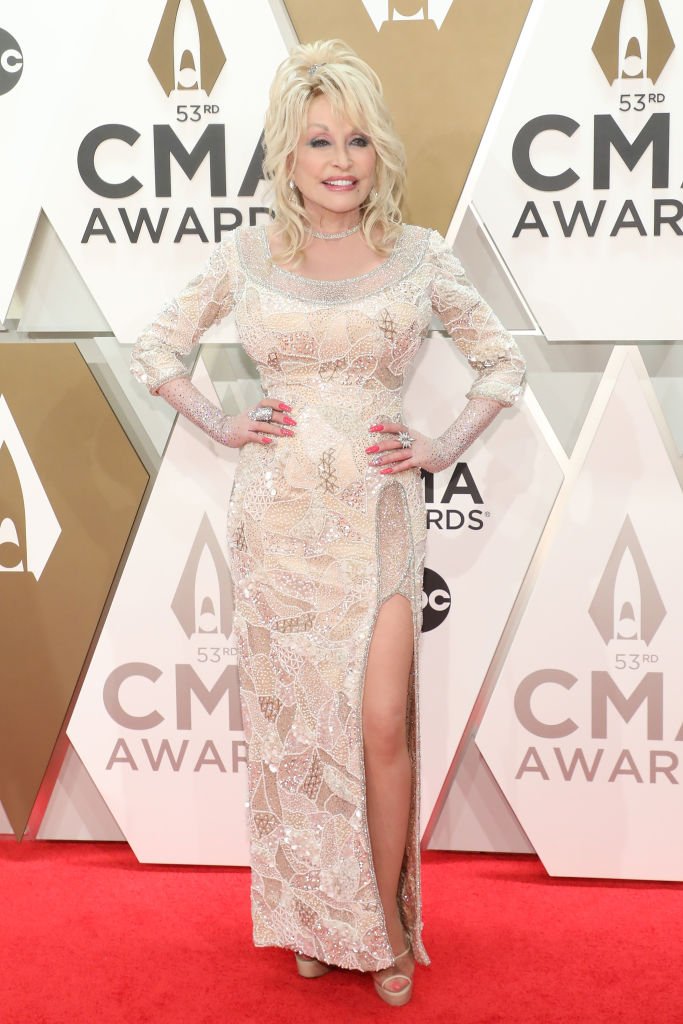 The plot unfolds
Parton realized she got scammed but was still a good sport and paid the man's bill. When she went outside, though, she told him she would have paid his bill if he'd just asked. 
She explained what happened after: 
"He took his walking stick, and he started just beating me across the chest just as hard as he could and 'wham wham wham wham wham!' And it hurt!"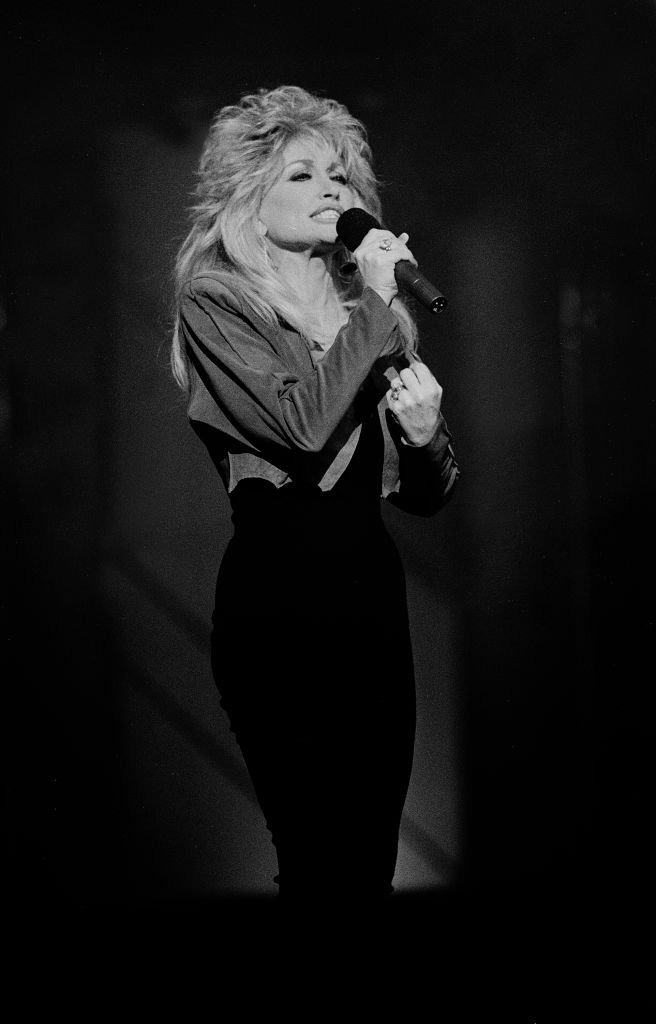 She delivers the punchline
Fallon was shocked. "And then what happened?" he asked, to which Parton responded, "What do you mean what happened?" She looked at him then she stood up and said: 
"These two lumps came up and they never did go down!" 
The singer had her hands on her hips as she pushed out her chest. It made the audience roar with laughter along with Fallon, who scrunched up some paper, presumably notes, and threw them away.
.@DollyParton reveals the origin story of some of her most prominent assets pic.twitter.com/RIsbKuJhfC

— The Tonight Show (@FallonTonight) November 21, 2019
Her nails are also useful
In another segment of the interview, Parton talked about her actual music. Of course, it still came back to a part of her body — and another artificial part at that. 
Parton revealed that for her song "9 to 5," she made use of a habit she has with her fake nails that involve tapping them to the beat of the music. When she did it during "9 to 5," the sound made its way onto the track.
Dolly visits Hoda Kotb and Savannah Guthrie
Another hit song of Parton which will be featured in an episode of her upcoming show is "Jolene." On Wednesday, the singer visited the "Today Show" and the hosts sang the classic hit for her. 
Hoda Kotb and Savannah Guthrie gave their best attempt at singing "Jolene." Kotb wore a blonde wig while Guthrie held a guitar in front of their guest. 
Kotb later shared a photo of the trio to Instagram where she described Parton as "a warm blanket." The women's bright smiles prove that the blonde beauty brings joy wherever she goes.