Loni Love Breaks down in Tears on 'The Real' as She Opens up about Interracial Dating and Taking a Chance on Love
Loni Love got emotional as she discussed interracial dating and encouraged women not to restrict themselves when it comes to finding that right person. The comedian used her relationship with white actor James Welsh as a case in point.
Love, 48, and Welsh, 55, have been dating for a year, and it looks like the latter made quite an impression on his woman because she's letting other women know that love has no color.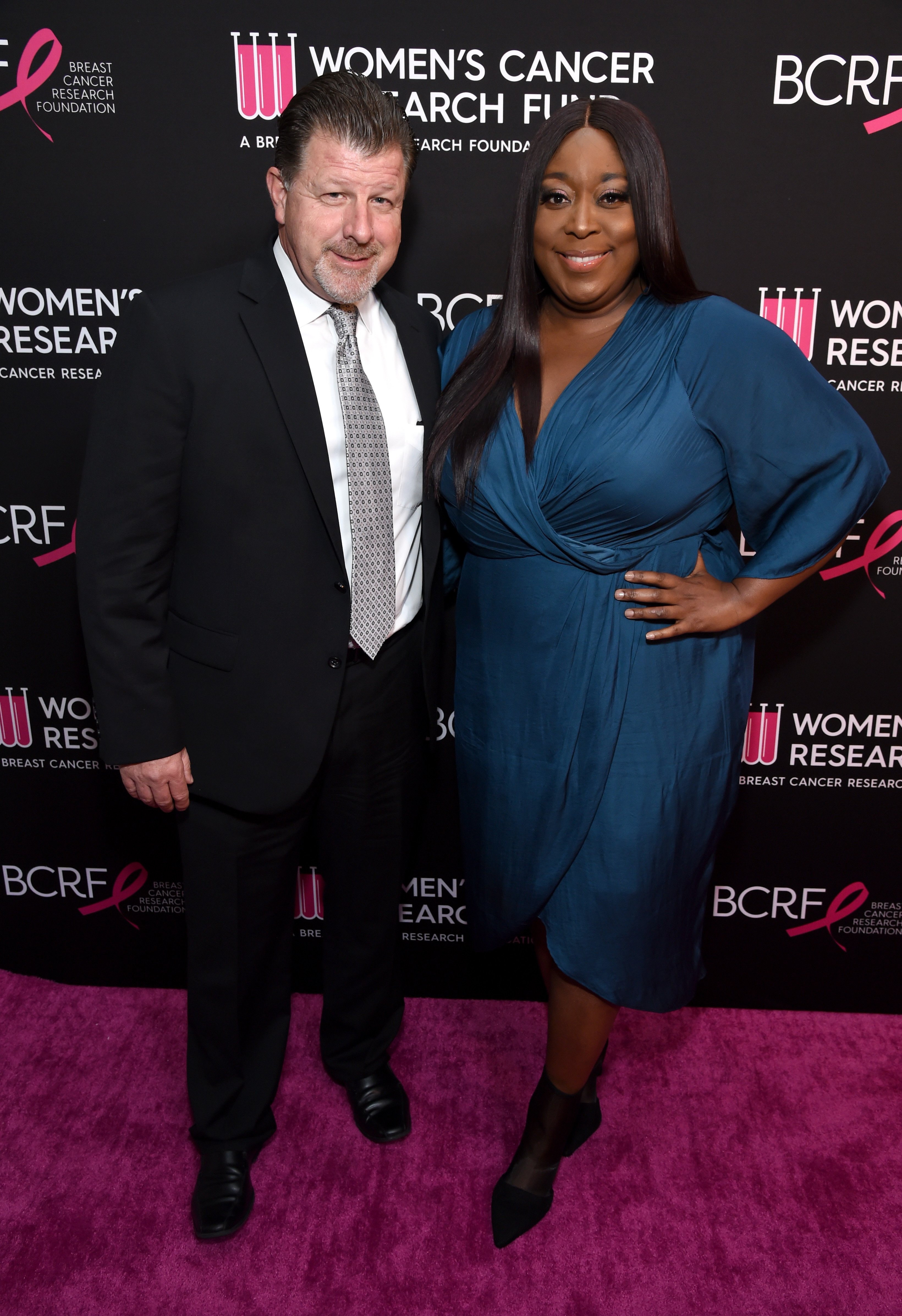 During a recent episode of "The Real," Love broke down in tears as she discussed dating with her co-hosts and guest host Tisha Campbell.
From all appearances, the couple is in love, but they often have to deal with trolls criticizing their interracial relationship. Love addressed the situation
"When you date outside your culture, and it's not your culture, there's gonna be differences," she admitted before going on to imply that when it's the right person, those differences won't be a problem.
Of her man, Love said:
"He's different. His culture is different from mine, but when we come together, we know about compatibility and that's never changing."
Campbell then asked Love what it was about Welsh that stood out from the other men, and that's when the talk show host couldn't help tearing up.
"It's not about him being better; he's still a man," she said. "But it's the loyalty that I like. It's like, I can leave, and he's there for me."
Love recounted the story of a friend who was adamant about not needing a man and had given up on finding true love.
"This is why I'm so emotional about it because so many of our sisters are so lonely, and they don't want to admit it," she continued. "And all they gotta do is just take a chance."
Love added:
"So, I don't want you to live your life without finding someone. When I go out on the road and come back, it's so nice to have somebody to say 'hey' or pick me up from the airport."
Love's words were so emotional that not only did she drive her co-host Tamera Mowry-Housley to tears, but she also had members of the audience crying as well.
"You need to go out and find it; that one person that makes you feel good. That one person you can turn to when you have a bad day," Love charged as the video came to an end. "You turn to that one person, and he understands and looks in your eyes, that's the one you keep, and I don't care what color he is."
Love and Welsh started dating last year, but in February, the comic revealed they didn't begin dating exclusively until Christmas 2018.  Seven months ago, Love admitted to PEOPLE that she's just as surprised at anybody else about her new man's race.
"Everybody is so surprised and I'm surprised myself," said Love who confessed that all her previous partners were black or Hispanic.  But it really doesn't matter… We get along, we like each other, we understand each other."
From all appearances, the couple is in love, but they often have to deal with trolls criticizing their interracial relationship.
Love addressed the situation on "The Real" in February and again in a tweet six months later. While getting insulted over the color of your partner's skin has to be exhausting, the good news is that Love and Welsh don't seem to be letting it slow them down.
Love is Love, folks!