Drew Scott of 'Property Brothers' Is Married to Linda Phan - Meet the TV Star's Wife of One Year
In the past few years, fans have gotten a more intensive look into the relationship of "Property Brothers" star Drew Scott and Linda Phan. But there's so much more to Linda other than being Drew's wife.
Like other celebrities, Linda frequently shares significant life events on social media. In October 2019, she posted a photo of herself and Drew on Facebook, which she captioned: "This sky. This guy."
"I would love to have kids within the next couple of years."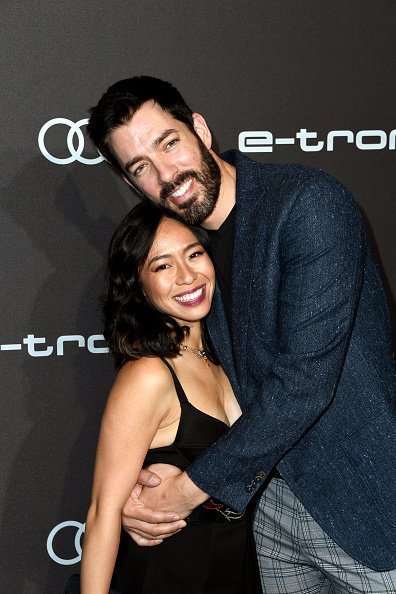 As reported by Country Living, Linda initially met Drew in 2010 at Toronto Fashion Week. After six years of dating, they became engaged in December 2016.
In May 2018, Linda and Drew tied the knot in a destination wedding in Italy. After living in Las Vegas for quite a while, the couple purchased their first house together. 
Linda serves as the creative director for Scott Brothers Entertainment for several years.
In an interview with Your Tango, Drew shared that he and his better half are both "workaholics." Drew said that he and Linda love the work that they do, and that they enjoy it more when they are working side by side.
Linda, who began as a barista at a cinema, loves to indulge in some great old pizza pie.
In fact, one of the reasons she and Drew settled on an Italian destination wedding was because of the delicious food.
Linda told People, "We're looking at somewhere where we can chow down on pizza, pasta, and gelato. Those are the requirements."
Both Linda and Drew have made giving back a major part of their lives. The couple have devoted a large portion of their endeavors to the charity.
Drew once told TLC that Linda is the most amazing woman he has ever met and that he wanted to pen a song to fully express her love for her.
Since their grand wedding, a lot of fans have been asking when will the couple begin filling their home with children.
In an interview with HollywoodLife, Drew said that he and Linda are looking forward to having children but that they are not in a hurry to become parents.
He added, "I would love to have kids within the next couple of years."
They reality star continued that he and Linda love sharing life updates with their fans whom they consider an extended part of their family. "We like to share moments of our own. And so for us, we will be letting all you guys know when we're having kids."
In a previous interview, Drew shared that his wife is the one who is pushing for twins, as reported by Heavy.