Angela Robinson of 'Haves and the Have Nots' Recalls Day Her Son Was Christened with TBT Pic
Angela Robinson is still over the moon after adopting her adorable son last year, and while she may not share many moments of the little boy on social media, she recently made an exception to recall the day he was christened.
The dotting mom, better known for her role as the malicious Veronica Harrington on OWN's "Haves & Have Nots," recently took to Instagram to share a "throwback Thursday" from last year, and little Robbie is the main star of the post.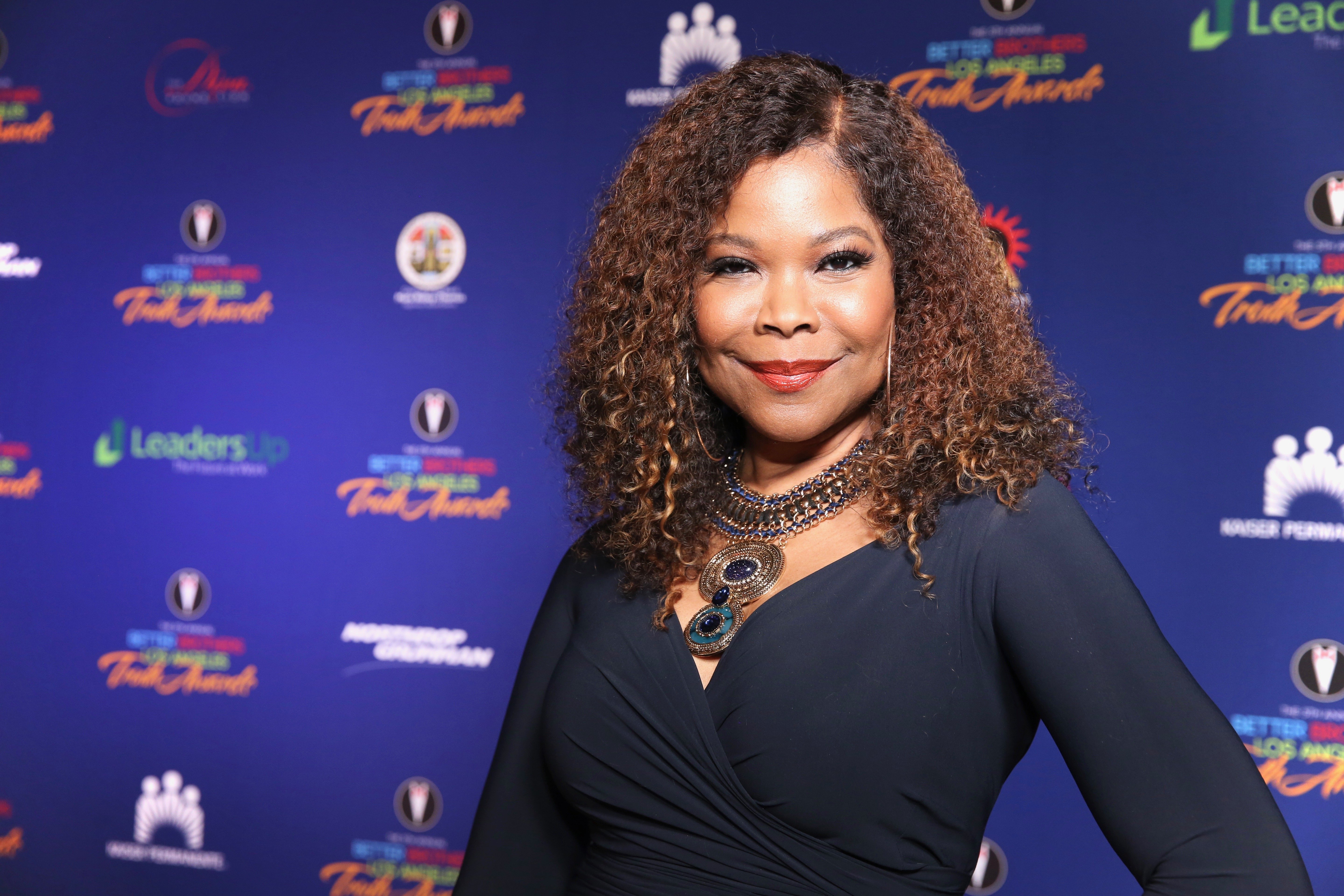 A MEANINGFUL TBT
Robinson shared two pics from the day her son was christened. In one, she can be seen on stage at the moment of the baptism, and in the other, she held the boy while giving her biggest smile to the camera.
She captioned the pic:
"A year ago you were dedicated in the same gown your dad was christened in. It was a beautiful day. The joy and happiness you bring is more than I could have imagined. I love you my sweet boy. "
Faith is an important factor in Angela's life and marriage, so it was only natural for the actress to officially introduce her bundle of joy to her church, as she instills her values and beliefs in him.
LIGHT AT THE END OF THE TUNNEL
Angela and her husband Scott Whitehurst have been married for 23 years and tried to bring a new life to the world for the same amount of time.
So, when they first met their son, and Scott finally stopped holding back, Angela realized he had wanted the same as her for years.
However, the couple faced several fertility struggles through the years, and after many rounds of unsuccessful IVF treatments, they decided to adopt and bless a child with a loving and supporting family.
They welcomed baby Robbie in June 2018, just in time for Scott to celebrate his first-ever Father's Day. 
Angela shared the big news at the time by posting a family photo that she captioned: "Adoption has gifted us beyond measure. Wishing my husband the Happiest FIRST Father's Day Ever."
OPENING UP ABOUT INFERTILITY
Robinson, 54, has been candid about her struggles to conceive a child and how that affected her marriage.
Talking to Jacque Reid on her show "Inside Her Story," Robinson revealed that she tried IVF six times, and stated that going through such an intimate process while being a public figure is hard because:
"When it doesn't work you have that many more people looking at you like 'aww poor thing.'"
She even recalled how at one point she was taking her shots while doing "The Color Purple" in Broadway, and how all of the cast knew she was trying to get pregnant only to be heartbroken when it didn't work.
Robinson also revealed that the whole journey almost took a toll on her marriage because her husband was careful not to show any emotions about it, and she thought he didn't care.
BREAKING WALLS
However, Scott would later admit to Angela that he was trying not to break because if both went down that path, the situation would have been unbearable.
So, when they first met their son, and Scott finally stopped holding back, Angela realized he had wanted the same as her for years.
"The one time that he did [breakdown] was when we got our son," she recalled. "That's when I saw all of these, the raw, of what he had been through." 
Now that they're finally complete, the couple couldn't be happier, and Robinson wants other couples to know that adoption is a beautiful way to receive a child into their families. 
But she says that "you have to choose adoption, it can't be a consolation prize."