Barbara Bush Reportedly Made Touching Gift for the Great-Grandchildren She Didn't Live to Meet
Jenna Bush Hager reveals that her grandmother, former first lady, Barbara Bush left a special knitted memento for all of her great-grandchildren that would be born after her passing.
In a recent home interview with PEOPLE, Jenna Hager Bush says her grandmother, Barbra Bush knitted Christmas stockings for all of her great-grandchildren, who would never get the chance to meet her.
She reveals the special gift came during a particularly tough year when she lost three grandparents in 2018; her maternal grandmother, Jenna Welch died in May. 
That same year, from her paternal side she lost; in April, Barbara Bush. Shortly after, her grandfather, George, H. W Bush passed away six months later, in November. Speaking about the birth of her son, Hal Hager, who she welcomed just months after losing her grandparents, she says:
"The first baby that won't get to meet these people that were such an important part of my life."
It is reported, her paternal grandparents were the proud parents of 5 children, 14 grandchildren and many great-grandchildren. Reflecting on her loss and the gifts Barbara left behind she explains:
"But, I will say, and this is such a beautiful thing — my grandmother, my dad's mom, needlepointed a lot of stockings, reserves, for great-grandchildren that would be after she died."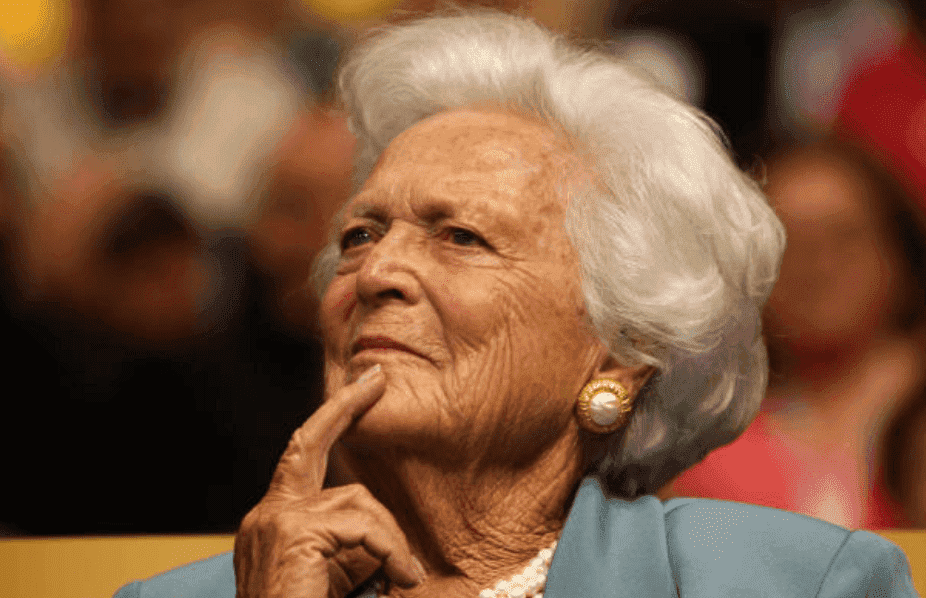 Jenna says she found out she was pregnant a week after her grandfather's death and admits that because of how large her family is, she didn't think there would be enough stockings made for her son, Hal to inherit one, she adds:
"She tirelessly worked. And so my aunt just emailed me on Friday and said, 'What address should I send Hal's stocking to?'"
Hager, who is the proud mother of three young children relished in the gift that was left behind, saying:
"What a beautiful blessing and what a beautiful thing that she did so that all three of my kids will have made. [Hal] will never met her, but they're so ingrained, I mean, literally in this case, in the fabric of our family — that he'll have a stocking that his great-grandmother sewed."
On November, 11 Jenna made her return to the "Today Show," after taking maternity leave. In an episode filled with lots of hugs and laughs with her co-host, Hoda Kotb, she shares her excitement to be back on air.
The two mother's both took maternity leave just weeks apart from each other and were off air at the same time, while they attended to the latest additions in their families.