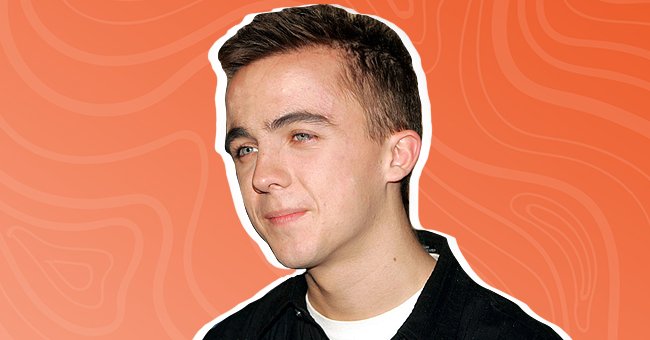 Getty Images
'Malcolm in the Middle's Frankie Muniz Doesn't Remember Starring on the Show
Frankie Muniz is a successful child actor known for his roles in "Malcolm in the Middle" and "Agent Cody Banks," but not many people know that he suffers from memory loss. Here's more about the star.
Apart from being an actor, Frankie Muniz has tried several other professions. He has competed as a golfer, became a racecar driver, and owns a gastronomic delicacies shop.
Still, many recall Muniz for his successful teenage acting years as he had no trouble assuming fame and continuing his life as an ordinary boy. Perhaps, the only thing that attracted attention was the number of risky activities he practiced, which left him with health problems.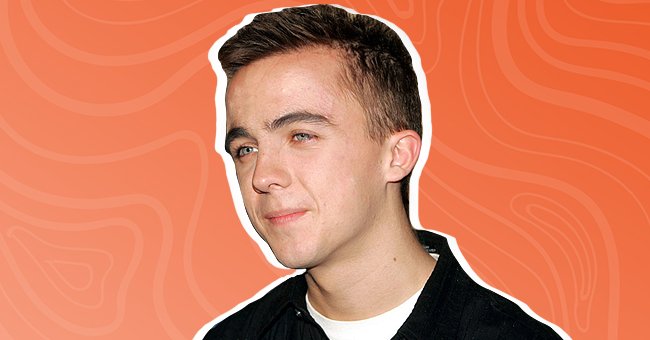 A candid photo of Frankie Muniz in his younger years. | Source: Getty Images
EARLY YEARS
Muniz, born in the small town of Jersey, is the son of a restaurateur and nurse. From the age of three, he obtained some theatrical roles and commercial parts, getting him a headstart in the industry.
After a few years of small parts in comedies and movies made for television, his opportunity came. Muniz appeared in "My Dog Skip," a family drama about a boy and his dog set in the 1940s, and "Malcolm in the Middle."
Twenty million people watched the show where Muñiz was its vital element, quite incredulous, describing with skill how unfair life is when you are caught in the middle of your family and adolescence.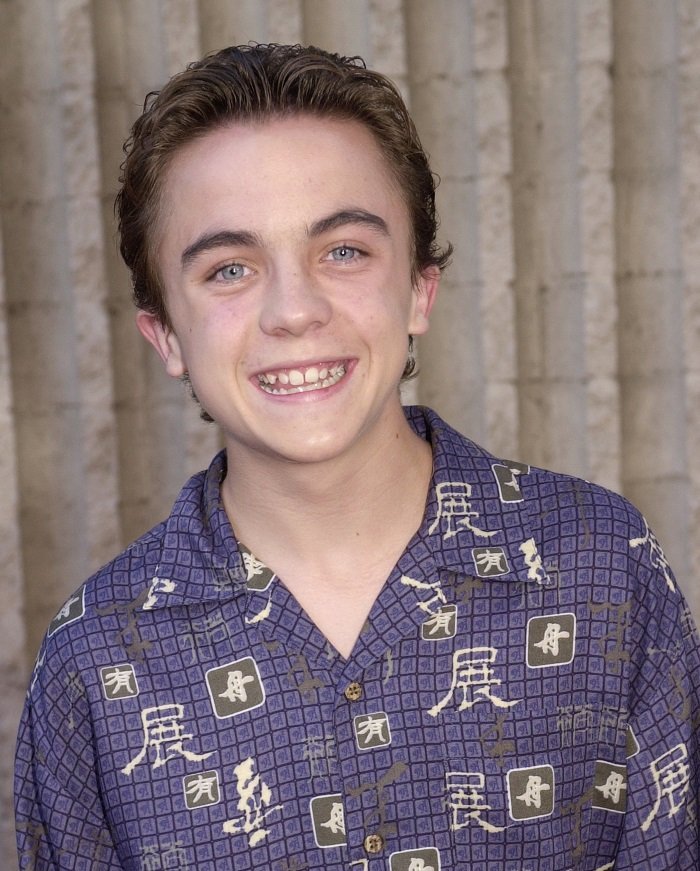 Frankie Muniz smiles at the Twentieth Century Fox''s "Dr. Dolittle 2" June 19, 2001, in Westwood, CA. l Images: Getty Images
Muñiz was 15 years old when he debuted on the show and was older than the actor who plays his older brother, Reese. However, during the seven seasons that the series lasted on-air, Muñiz gave his character acute emotional intelligence and timeless shyness.
LIFE AFTER PLAYING MALCOLM
During the years he played Malcolm, Muniz also saw a series of successful roles as the protagonist in films such as "Big Fat Liar," "Agent Cody Banks" and its sequel, and a talkative zebra in "Racing Stripes."
He enjoyed a fluid youth, ranging from the talented preteen to the ordinary superspy very quickly and very rarely seemed as old as the characters he recreated. Before taking adult roles, he decided to stop acting while the series ended.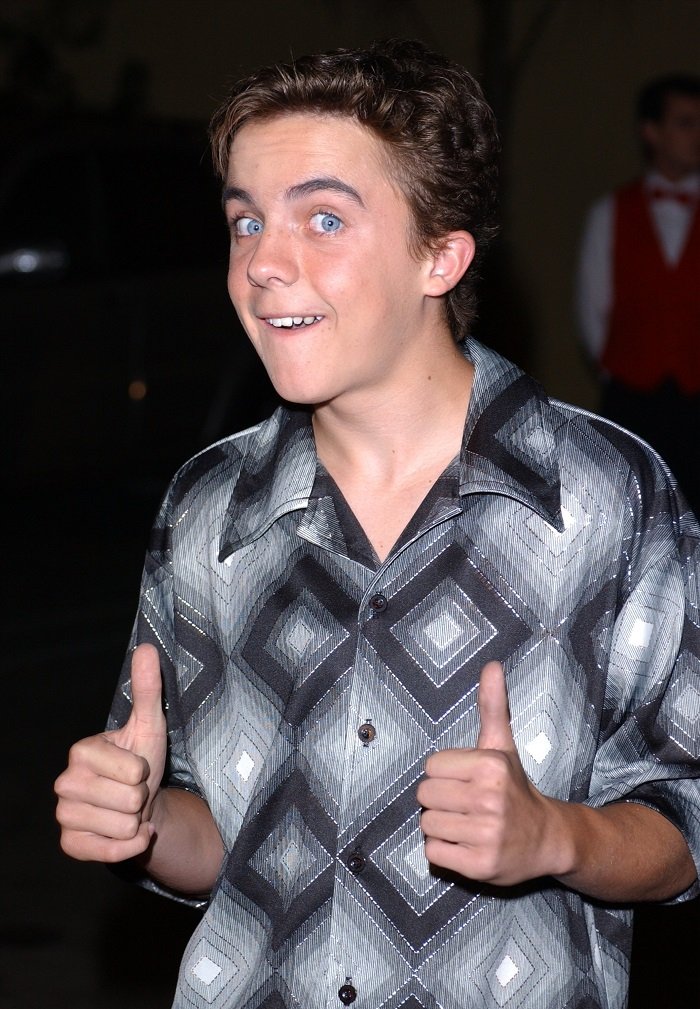 Frankie Muniz at the 53rd Annual Primetime Emmy Awards Performing Nominees reception October 4, 2001 in Hollywood, CA. l Images: Getty Images
THE ADVENTUROUS SIDE
While Muniz played different exciting characters on screen, he made sure that his life behind the scenes was no less exciting. He was undoubtedly an adventurous and active person, which often led to accidents and health problems.
As young as seven years old, Muniz had his first of eight concussions while playing soccer. In the early 2000s, the actor pursued race car driving and even competed and won in the Toyota Pro-Celebrity Race.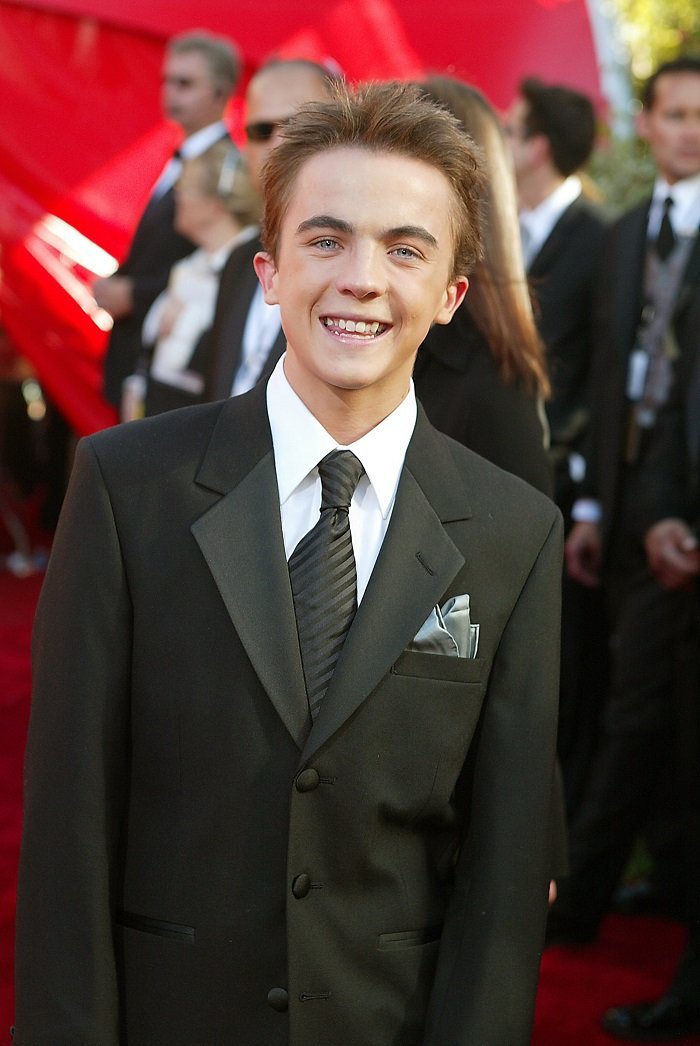 Frankie Muniz at the Emmy Awards, September 22, at the Shrine Auditorium, Los Angeles, CA.l Images: Getty Images
When he realized that juggling two careers was impossible, he decided to pause acting and focus on racing. In a previous interview, he said:
"I really love racing, and this is what I want to do right now and for the next two years. I want to want to act, and right now, I want to race."
Just like his acting career, Muniz found great success behind the wheel. However, his passion did not always come with the best results. At one point, he had a terrible accident that resulted in multiple fractures.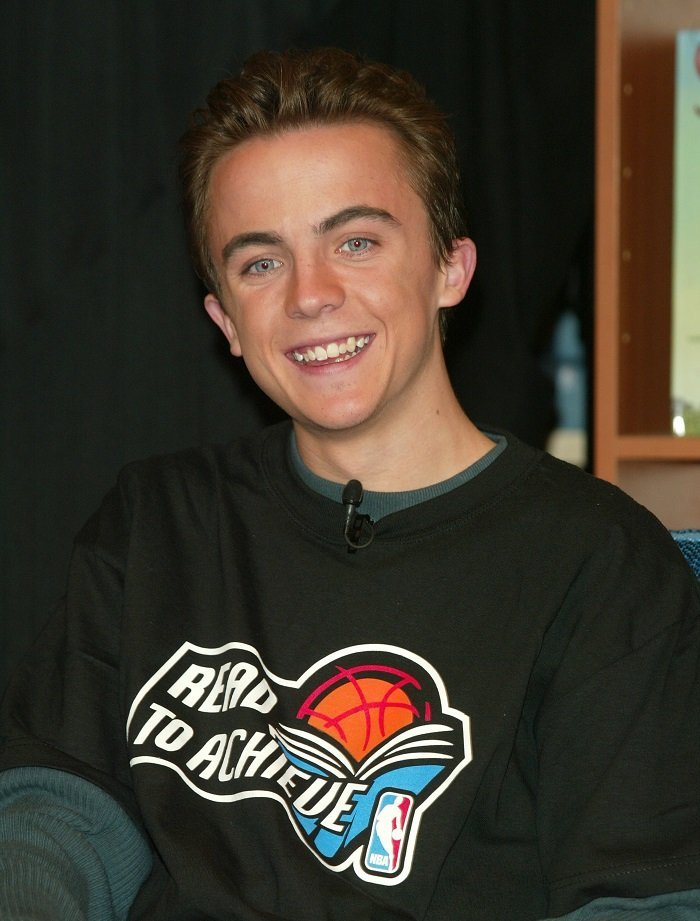 Frankie Muniz at the "Read To Achieve Celebration" with second and third grade students from P.S. 33 at the NBA Store On Fifth Avenue March 12, 2003 in New York City. l Images: Getty Images
He had a crash that broke his back, hands, and ribs. The recovery process was slow, and he still feels the effects of the accident to this day. Throughout his life, the hospital became a familiar place for the actor.
He had suffered several mini-strokes that left him in the emergency room at least 15 times on different occasions. His health issues come as a mystery for Muniz, who has always lived a healthy lifestyle. He previously said:
"I'm 31. I've never sipped alcohol. I've never touched a drug or taken a drag of cigarette. The only thing I've felt was stress. I'm a high-strung person. I just like to always be moving. I'm not good at relaxing."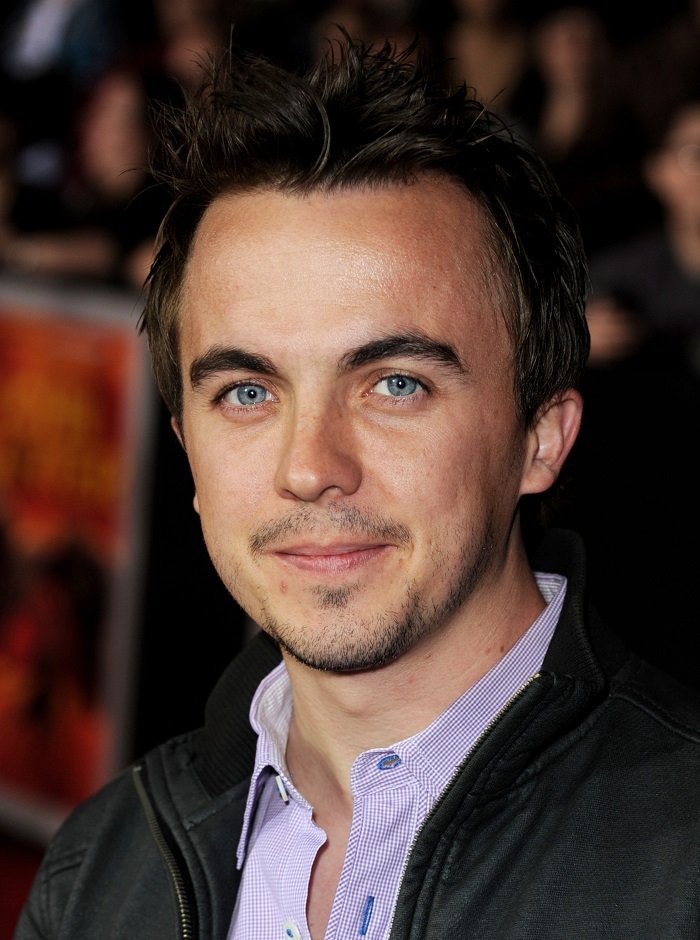 Frankie Muniz smiling during the premiere of Walt Disney Pictures' "John Carter" at the Regal Cinemas L.A. Live Stadium 14 on February 22, 2012 in Los Angeles, California.. l Images: Getty Images
MEMORY LOSS
Unfortunately, Muniz also suffered from memory loss. Although the exact date of when his condition started is unknown, the actor opened up about losing memory in 2017.
He spent a lot of time coming and going with doctors and exams to determine the origin of this condition, where a blood clot temporarily interrupts the blood supply to his brain.
In fact, Muniz doesn't recall much of his work in "Malcolm in the Middle." As reported by Yahoo, Muniz shared: "I have gotten to do anything I wanted to do, but I don't remember much of that. It almost feels like it wasn't me."
Nevertheless, he doesn't let such conditions bother him and gets all the help from his wife, Paige Price. According to Muniz, Price helps him remember things by writing in a journal.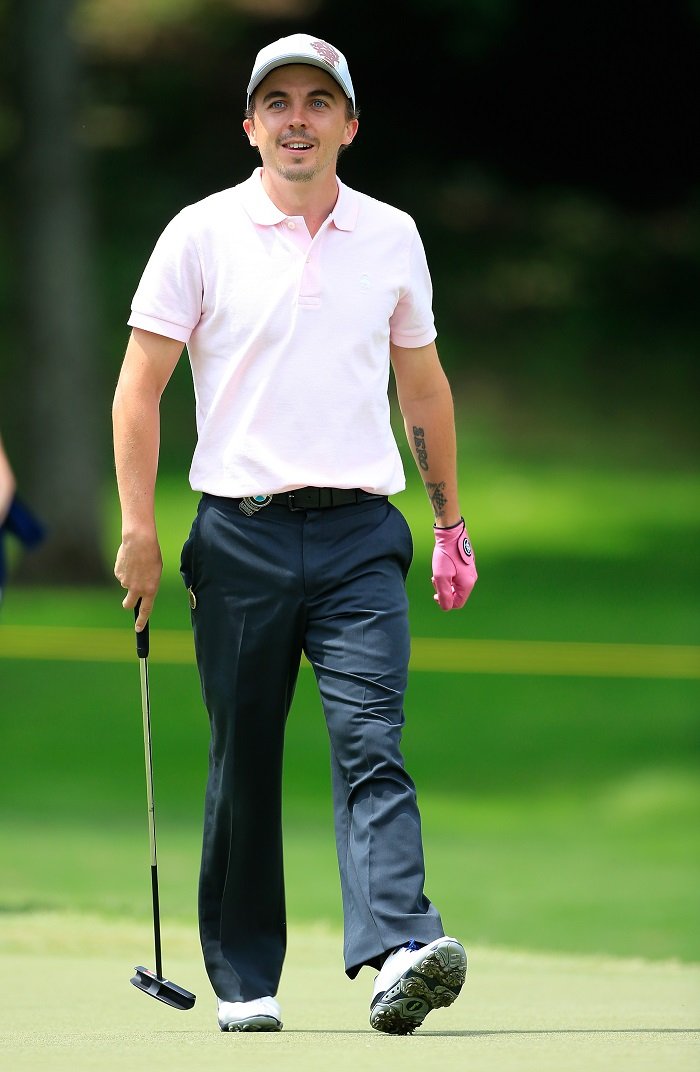 Frankie Muniz plays golf outdoors. l Images: Getty Images
PURSUING GREATER HEIGHTS
During his life, Muniz also became the drummer of his favorite rock band, Kingsfoil, and another band in York, Pennsylvania.
In 2017, he participated in the "Dancing with the Stars" season 25 program with his partner, Witney Carson, where he danced jive, waltz, tango, and more. However, he experienced some challenges when dancing, due to health issues, Muñiz did not give up.
The couple has since been over the moon with their son and often share photos and videos of him on their social media accounts.
Muniz also pursued a business and has an olive and vinegar oil boutique, Outrageous Olive Oils, in Old Town Scottsdale, AZ.
Together with his wife, they adopted a practical approach to run the business, where they give tours to customers and even bottle their products themselves.
In 2018, Muniz appeared in "The Black String," Before that, he recorded an appearance on some show or movie. Since the age of eight, Muñiz has not stopped; he has memorized his lines for his papers, and yet he does not remember much.
Now, as an adult, he has surprisingly stopped consulting doctors about his memory problem. He has managed to get away from the main issues that have plagued his contemporaries and can lead a fairly normal life, being in the middle between famous and not so famous.
Aside from pursuing his careers and passions, Muniz made his happily ever after come to life when he married Price in 2020. The couple planned the wedding in ten days and saw magical results.
MARRYING PAIGE PRICE
Only the couple's closest family and friends witnessed their special moment and dined for a five-course dinner to celebrate their union. Muniz said:
"We didn't need a party. We just wanted it to be about us and having a nice meal and connecting with our friends and family."
He further shared that the wedding had a significant impact on him and made him love his wife even more. The following year, the couple welcomed their first child into the world.
The couple has since been over the moon with their son and often share photos and videos of him on their social media accounts. As opposed to what some may think, Muniz did not name his child Malcolm.
It seems Muniz and Price are not the only ones blessed with a baby this year. Previously, "American Idol" star Fantasia Barrino welcomed her third child into the world and made 2021 a whole lot better.
Barrino shares her child, Keziah London Taylor, with her husband Kendall Taylor. Like Muniz and Price, Barrino also shares photos of her little one online.
Please fill in your e-mail so we can share with you our top stories!