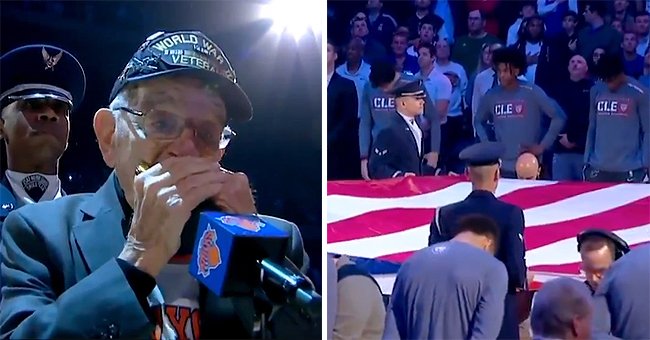 twitter.com/espn
World War II Veteran Pete DuPré Delivered Moving Harmonica Rendition of the National Anthem on Veterans Day before the Knicks Game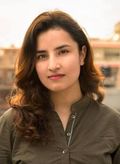 The World War II veteran, Pete DuPré, showcased yet another act of his love for the United States with his beautiful rendition of the national anthem before the Knicks game on Veterans Day.
DuPré, the 96-year-old war veteran, silenced the crowd with his performance on Veterans Day through a harmonica. "ESPN" shared his rendition of "The Star-Spangled Banner" on their social media.
Affectionately known as Harmonica Pete, DuPré stepped on stage wearing a World War II veteran hat before the audience at Madison Square Garden in New York.
HARMONICA PETE'S MOVING PERFORMANCE
To honor the veterans and their service to the nation, military personnel stood nearby, holding the American flag with honor as DuPré performed with all his heart. He was presented a customized Knicks harmonica by Knicks player RJ Barrett.
When his performance came to an end, the crowd cheered for him with a boisterous round of applause. DuPré tipped his hat towards the audience as thanks for the appreciation.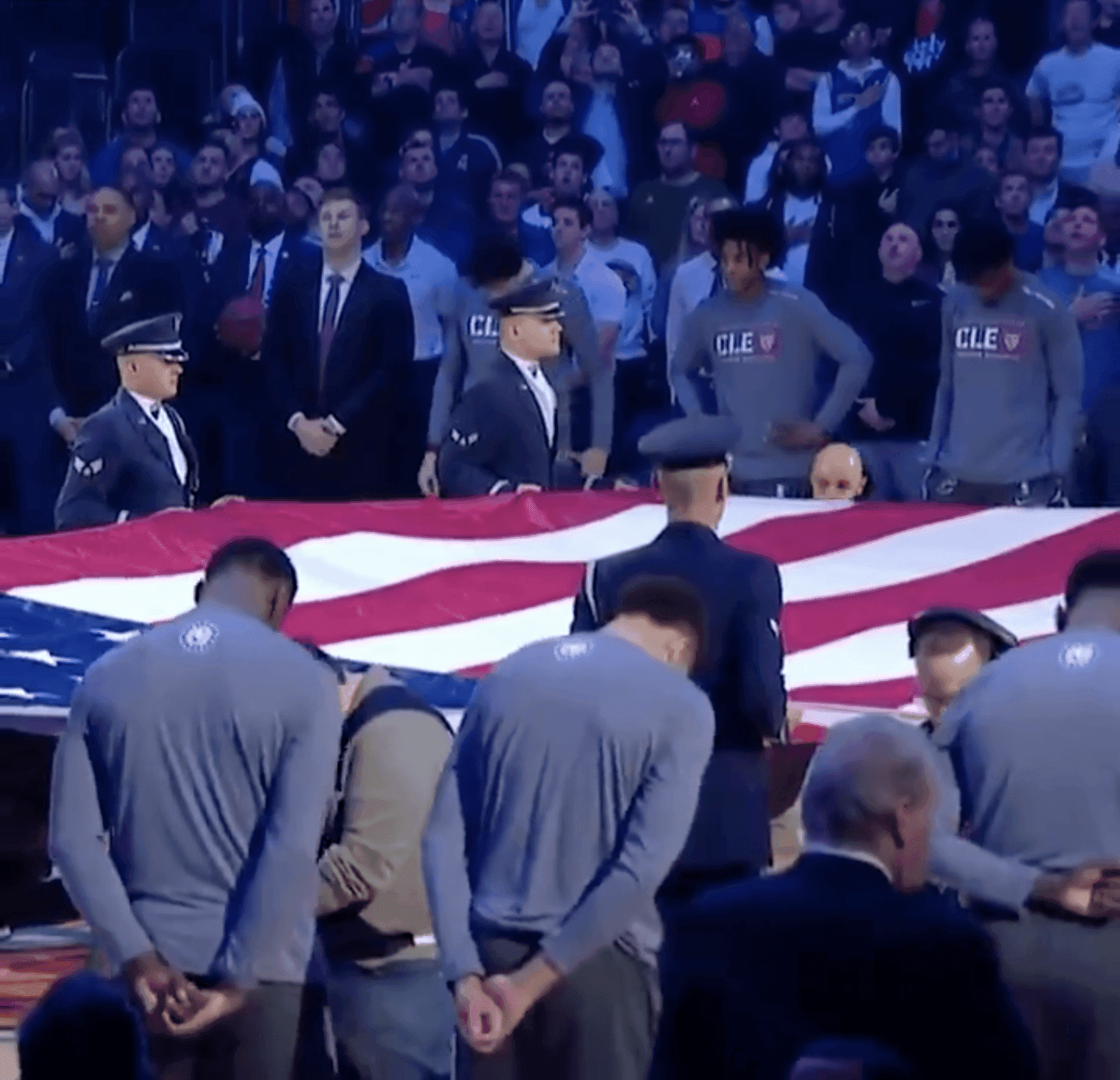 Players and military personnel standing in honor of the national anthem. | Source: Twitter/espn
THE VETERAN IS A REGULAR AT SPORTING EVENTS
Veterans Day wasn't DuPré's first rodeo with the harmonica. He has performed in other sporting events such as the Minnesota Vikings game in late September.
The Veteran has become a regular with his beautiful rendition of the national anthem and his trusty harmonica. Besides the NBA, DuPré has also performed before the USA vs. Mexico women's exhibition football game.
THE RESPECT FOR THE VETERAN
The players of the American national team, who later went on to win the world cup title in July, showered DuPré with hugs and high fives after the game.
According to the Knicks, DuPré served as a medic in the United States Army 114th General Hospital Unit in Kidderminster, England, throughout World War II.
THE EARLY ENROLLMENT
The now Veteran enlisted himself in the army at the young age of 17 after both of his parents tragically passed away. He served three years overseas and aided the wounded service members during that time.
Besides DuPré, another Veteran moved the audience with his rendition of the national anthem. The other Veteran, Robert McClintock, sang his heart out instead of playing an instrument.
The 101-year-old joined the service when he was 17 and piloted P51 Mustangs and flew 86 combat missions over North Africa and Italy with the 86th Fighter Bomber Groups.
Please fill in your e-mail so we can share with you our top stories!