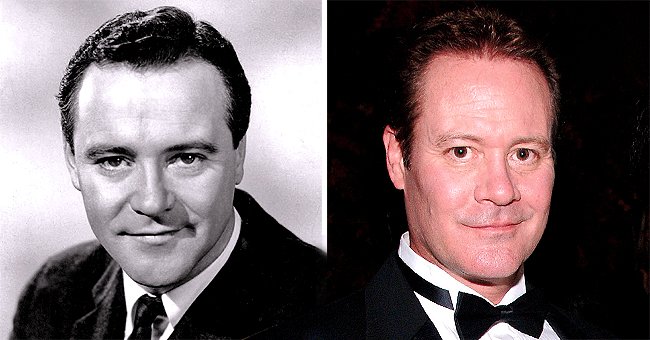 Wikimedia // GettyImages
Jack Lemmon from 'The Odd Couple' Has a Son Who Looks like His Famous Dad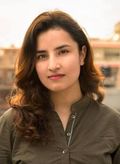 Chris Lemmon, the only son of actor Jack Lemmon, followed in his father's footsteps to become an actor. Besides being an actor, Chris is also a producer and a gifted screenwriter.
A versatile actor through and through, Jack Lemmon was a celebrated actor best known for his roles in the movies including "The Fortune Cookie," "The Odd Couple," and "Save The Tiger."
He was married to two different women during his life. His first child, Chris Lemmon, was born from his marriage with actress Cynthia Stone. The couple divorced in 1956 after six years of marriage.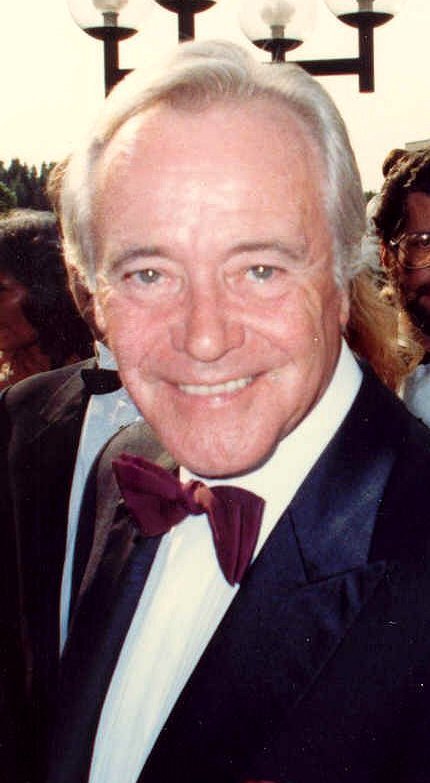 ack Lemmon during the 40th Emmy Awards, August 1988. | Source: Wikimedia Commons
He welcomed his second child, Courtney, when he was married to actress Felicia Farr from 1962 to 2001.
Just like Jack, both of his children share a love of acting. While Courtney is an actress, Chris is a screenwriter and producer on top of being an actor.
CHRIS AND JACK'S TUMULTUOUS YET LOVING RELATIONSHIP
Chris and Jack were not a regular father-son pair. The duo was estranged from the day Jack divorced his first wife and Chris' mother, Cynthia.
In his book titled "A Twist of Lemmon," Chris detailed how their bond was strong even though they were like strangers.
Jack, who portrayed the character of an alcoholic in "The Days of Wine and Roses" had a serious drinking problem off-screen as well.
According to Chris, one incident made his father give up alcohol for good. He opened up about it in an interview with Hollywood Reporter.
"He had a final night where it got out of control with broken glass all over the floor. He'd fallen down, hit his head, cut it open, had a bloody dishtowel hanging off the side of his head and finally the maid couldn't take it. She called me and said, 'You need to come over and talk to your father.' When I got there, I didn't need to say a word. He said, 'I know.' That was it. He never had a drink after that."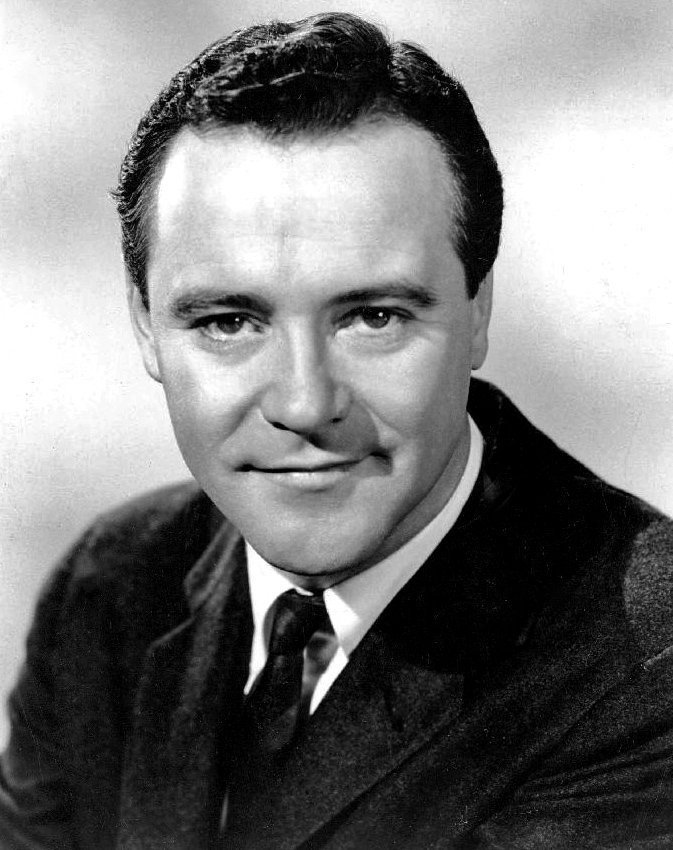 Publicity photo of Jack Lemmon from 1968. | Source: Wikimedia Commons
JACK'S LAST WORDS TO CHRIS
It was during his father's last days that Chris decided to write ""A Twist of Lemmon," a book about him. In an interview with "Classic Movie Guide," he shared how he perceived his father.
"He was so delicious off-screen, maybe even more than on. He was a fine person, full of humility and really, really fun to be with."
A photo of actor Jack Lemmon from 2002. | Source: Wikimedia Commons
Towards the end of his life, Jack asked Chris to be a good father and be there for his children no matter what. He even apologized to him for not being there for him.
Lastly, he asked Chris not to do anything halfway and to be a good actor. However, Jack wanted him to be a good father before anything else.
Please fill in your e-mail so we can share with you our top stories!