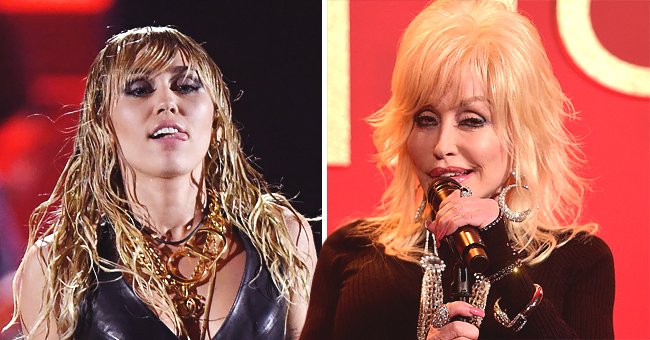 Getty Images
Dolly Parton Talks about Relationship with Goddaughter Miley Cyrus and Says the 'Slide Away' Singer Knows What She's Doing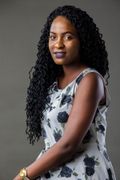 Proud Godmother Dolly Parton comments on goddaughter Miley Cyrus' life and music, affirming that the young musician knows what she's doing.
While the whole world might be confused about Miley Cyrus' recent lifestyle choices, her godmother, Dolly Parton, is standing strongly behind her.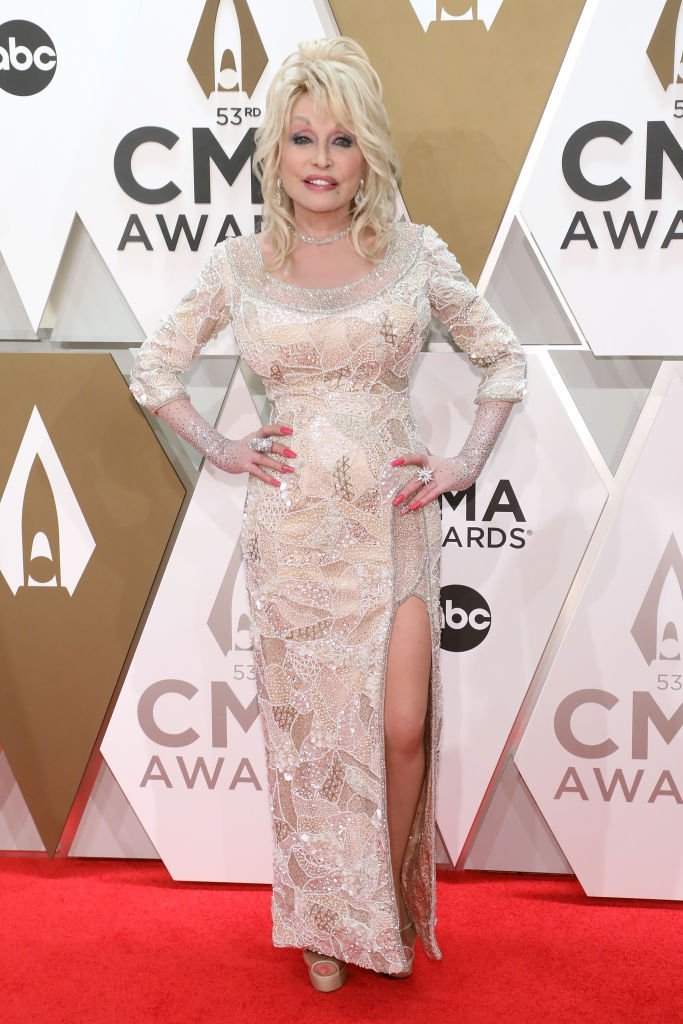 Dolly Parton attends the 53nd annual CMA Awards at Bridgestone Arena. | Photo: Getty Images
Over the weekend, the country music legend had a sit-down PEOPLE, during which she opened up about her relationship with Miley.
Speaking about Miley following in her footsteps, Parton said:
"Lord, I've done everything, and what I ain't done, I intend to. She's going to do that, too. But Miley's smart; Miley knows what she's doing. I know we think she doesn't, and she might not every minute, but I still know that she's got good stuff in her."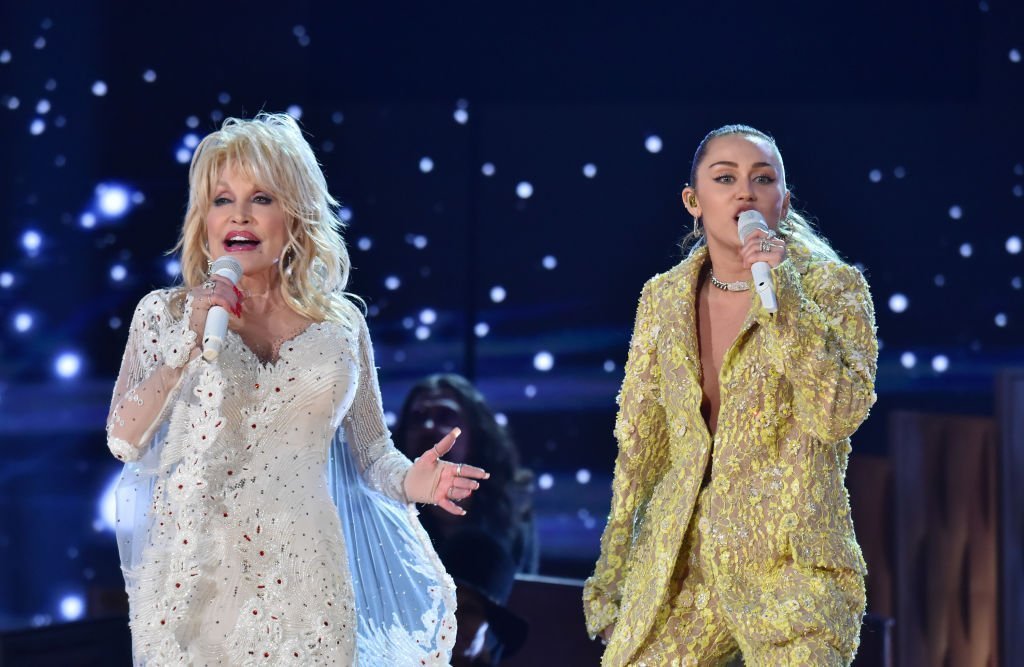 Dolly Parton (L) and Miley Cyrus perform onstage during the 61st Annual GRAMMY Awards at Staples Center. | Photo: Getty Images
The "Jolene" crooner also spoke about the norm of a godmother giving her goddaughter life advice saying that she'd rather be an example rather than just try to tell somebody to follow instructions.
Despite not giving Miley instructions on how to manage her life or music career, Parton admitted that she is so proud that Cyrus is doing her thing.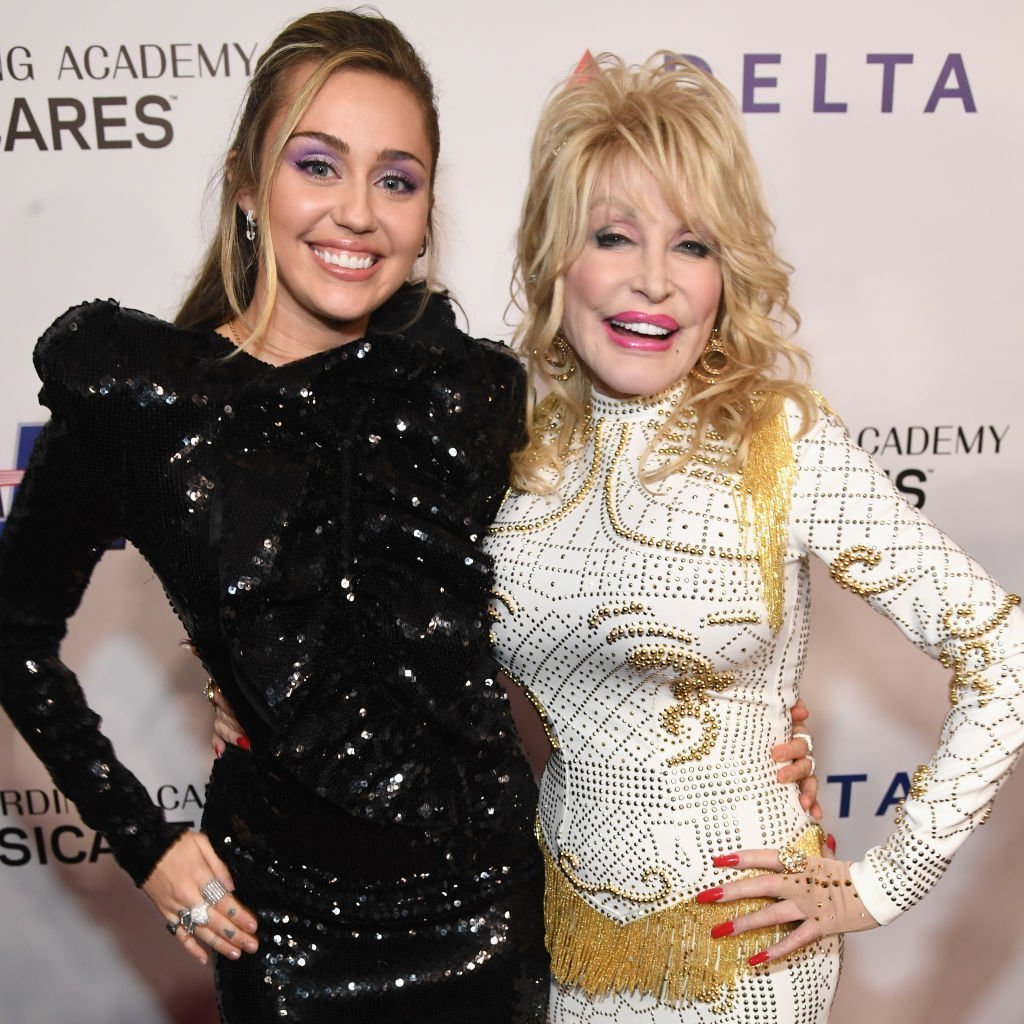 Miley Cyrus (L) and Dolly Parton attend MusiCares Person of the Year honoring Dolly Parton at Los Angeles Convention Center. | Photo: Getty Images
In her words:
"Miley is so talented. Miley has such gifts, and I think she's gonna' be great. Now other people say, 'You need to talk to Miley.' I say, 'No, I don't. Miley will be Miley, I'll be me, and everybody needs to do their own thing.'"
This year has no doubt been a good one for Miley career-wise as she dropped her six-song EP, "She is Coming" in May. Also, in August, Miley released her single "Slide Away" just days after announcing her split from husband, Liam Hemsworth.
It's no surprise that Parton is firmly behind her goddaughter as the country legend has had her fair share of rebellion.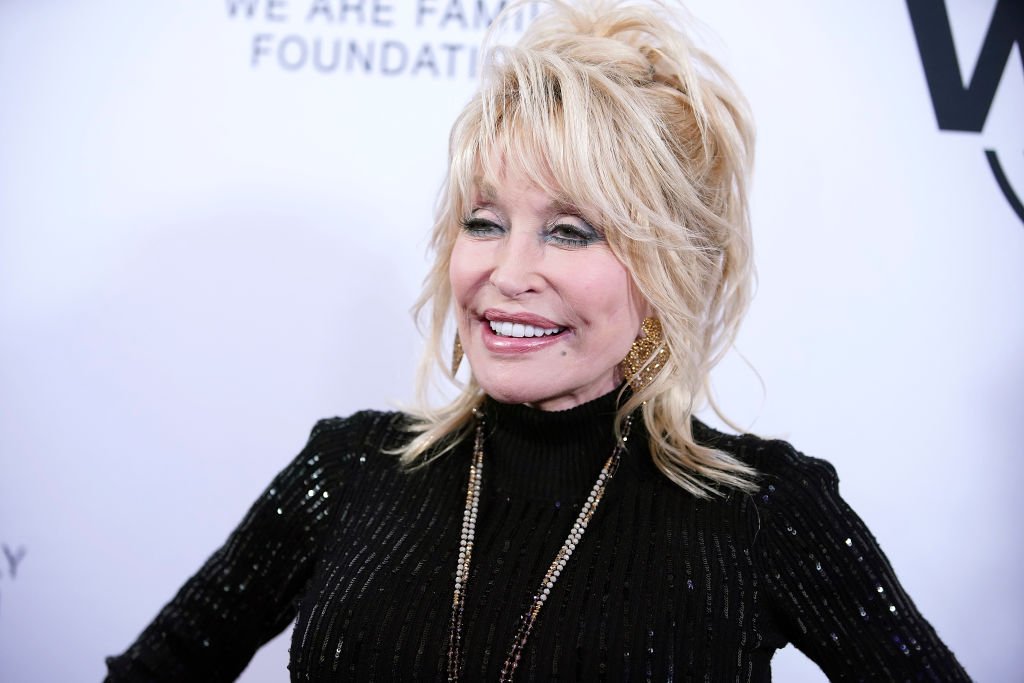 Dolly Parton attends We Are Family Foundation honors Dolly Parton & Jean Paul Gaultier at Hammerstein Ballroom. | Photo: Getty Images
As revealed by The Grunge, Parton eloped with her husband of 50 years, Carl Thomas Dean, after her music label at the time, told her becoming a wife will destroy her career.
Dolly's confession comes after Miley underwent vocal cord surgery earlier this month. PEOPLE reports that before the surgery, Miley visited the Museum of Fine Arts in Boston to check out the Ancient Nubia Now exhibit.
The 26-year-old looked casual and interacted with fans while in a great mood.
Please fill in your e-mail so we can share with you our top stories!