Tori Roloff from LPBW Shares Sneak Peek at Her New Life as Mom to 2 Kids after Recent Birth of Baby Lilah Ray
Tori Roloff gave her Instagram followers a sneak peek into life as a mother of two children, and she has her hands full.
Tori Roloff is quite candid about her motherhood journey and loves to share her experience with her followers. She did that with a series of photos shared on her Instagram stories.
The photos showed what life has been like for the "Little People, Big World" star since she welcomed her second child with her husband, Zach Roloff. Tori shared three snaps showing her son, Jackson, climbing up and down the staircase, and wrote along with it,
"He's been doing this for 15 minutes. Must be [a] cardio day."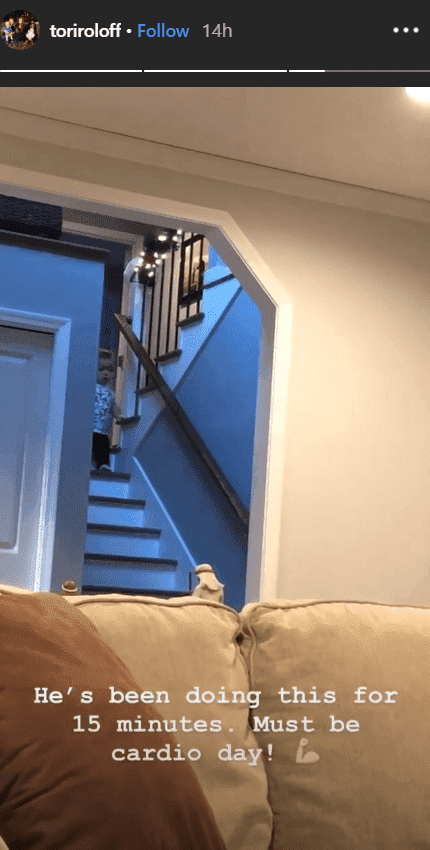 The next two photos showed the little boy and the newborn, Lilah Ray, sleeping in different places at the same time, and the mom-of-two called it "Mom win."
The next snap, showed the reality star's baby girl looking chubby, happy, and adorable. Tori referred to her daughter as "Hiccup milk queen," and added a yellow crown filter.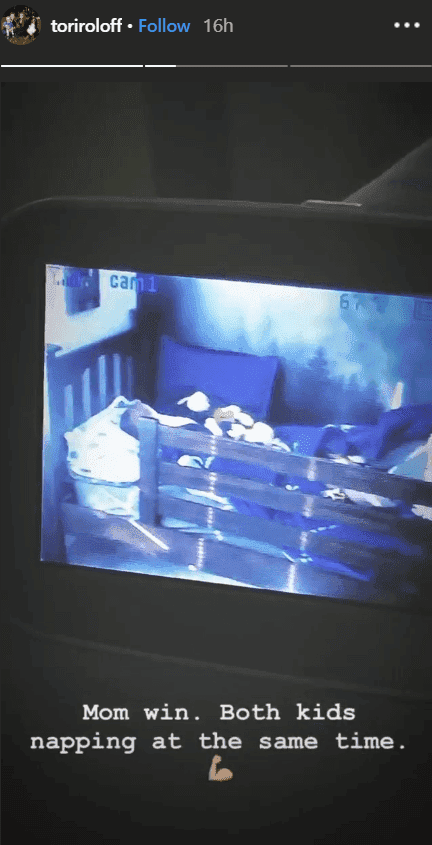 The next two photos showed the baby dressed in a white long-sleeved onesie, sleeping soundly as the family dog, Durph, starred and nuzzled her head.
In another, the TV star sat at one end of a couch, while Zach sat on the other side. Their children were in between them, sleeping soundly, and Tori wrote alongside the snap,
"Both kids are sleeping away. Killing the parent game with [Zach]."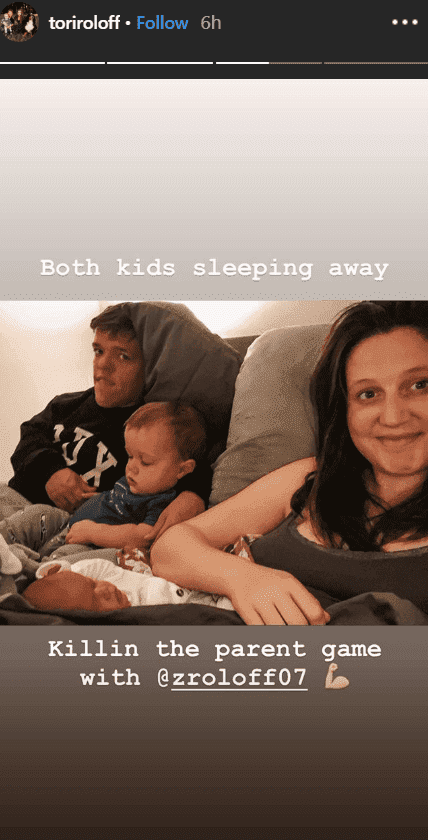 In a photo shared on her Instagram stories during the weekend, the TLC star, her husband, and son smiled directly at the camera, and baby Lilah slept soundly on her mother's chest. The second time mom wrote that she could not have asked for anything better and thanked God for "These three human beings."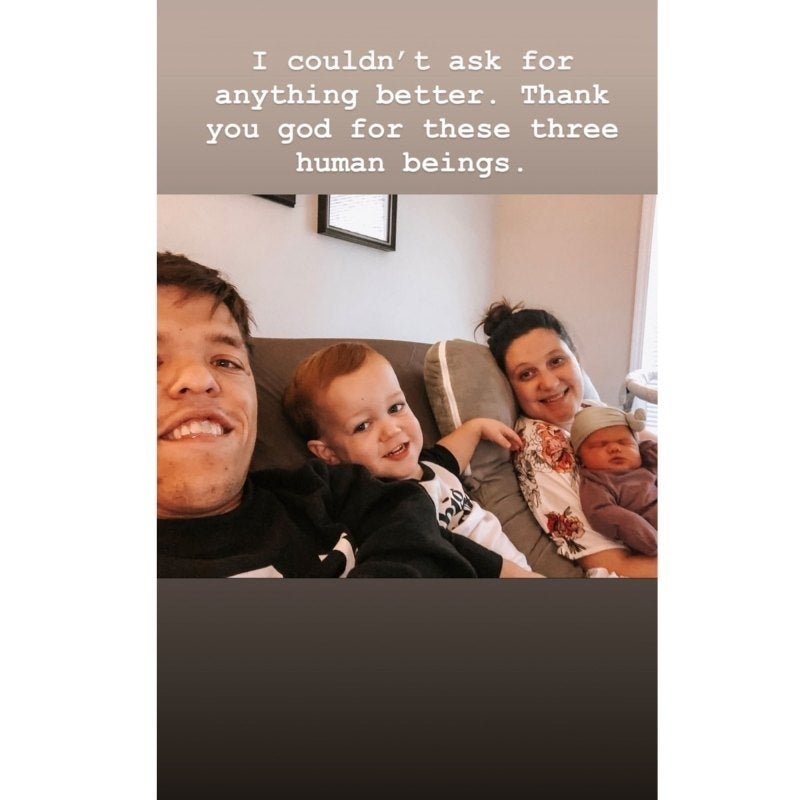 Tori gave birth to her daughter on November 19, and in an Instagram post, the former welcomed her baby girl to the family; she weighed 8 lbs. 8 oz. and measured 18.5 inches. The TLC star announced she was expecting through a family-themed photo that had Jackson wearing a shirt with the words, "Big brother."
The couple welcomed their son in May 2017, and the 2-year-old boy, has achondroplasia, a form of dwarfism, like his father. The parents-of-two chose not to find out if Lilah inherited the condition, because it does not matter to them, and they love her unconditionally.