Michael Jordan's Youngest Son Marcus Was Once Arrested in Nebraska and Charged with Disorderly Conduct
Marcus Jordan, the son of retired Hall of Fame basketball player Michael Jordan, was arrested in Omaha, Nebraska, and charged with disorderly conduct, resisting arrest, and obstructing justice in 2012.
According to the statement of Omaha police, Marcus was "very animated, intoxicated and uncooperative" with police outside the Embassy Suites, as reported by Reuters.
The ESPNU rated him as the 60th-best shooting guard in the country as a high school senior.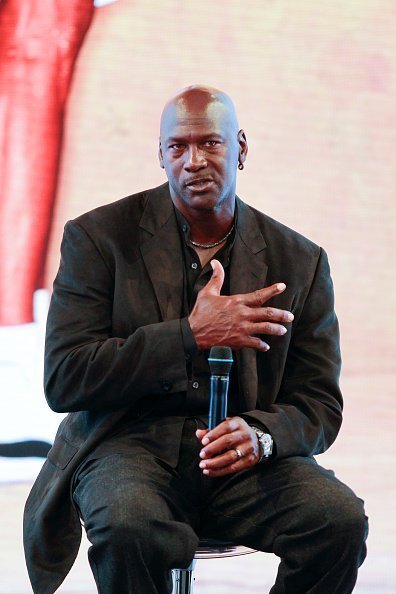 Police said that officers were called to the scene after an off-duty officer requested assistance to bring Marcus under control during a dispute with two ladies in a hotel driveway. The news release stated: 
"After a brief struggle, it took multiple officers to control and handcuff the suspect."
Marcus, a former college basketball player who played for the UCF Knights men's basketball team of Conference USA, was charged with disorderly conduct, resisting arrest and obstructing justice.
He was held into the Douglas County Department of Corrections and later discharged. 
The youngest son of Michael might not have succeeded in following his dad's strides to the NBA. However, he still has the shoe industry to fall back on.
On his Instagram page, Marcus proudly wrote in his bio that he is the founder / CEO of Trophy Room, a shoe store that he opened in May 2016, according to HNHH.
Trophy Room is located in Orlando, Florida, at Disney World in the Disney Springs retail location.
Marcus was portrayed by Eric Gordon in the movie "Space Jam" (1996), as reported by Los Angeles Times.
Years after the hit movie was released, a false gossip spread that the actor was NBA player Eric Gordon.
Marcus was born December 24, 1990, to Michael and Juanita Vanoy. He has an older brother named Jeffrey. He also has three younger sisters — Jasmine, Ysabel, and Victoria. He grew up in Highland Park, Illinois.
With Jeffrey, Marcus initially played high school basketball at Loyola Academy in Wilmette, Illinois.
In his sophomore year, Marcus and Jeffrey led the school to the conference championships and the best season in school history.
For his junior and senior seasons, Marcus transferred to Whitney Young High School in Chicago. In 2009, he led the Whitney Young Dolphins to the Illinois State 4A Championship title.
The ESPNU rated him as the 60th-best shooting guard in the country as a high school senior.
When he was in college, Marcus played basketball at the University of Central Florida in Orlando, Florida. In 2012, he decided to leave the UCF basketball team.