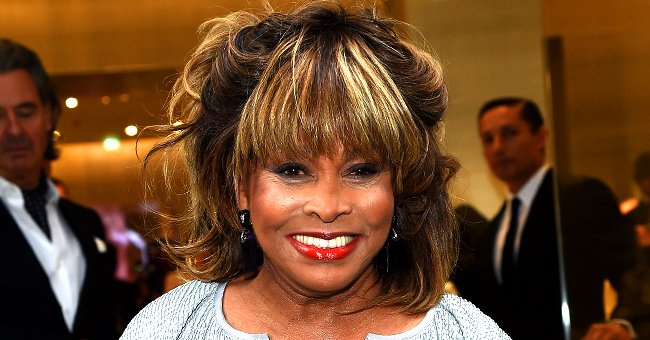 Getty images
Tina Turner Turns 80 and Shares Video Message with Her Fans Revealing She Feels Good and Is Happy to Be an Octogenarian

Legendary music powerhouse Tina Turner is 80, and she's living her best life.
On her 80th birthday, November 26, the inimitable Tina Turner turned 80, and she reached out to her fans through a video posted on Twitter.
She told her fans that she never imagined that she would be "like this" at 80, and "like this" is all about being, always and forever, simply at her best.
Tina Turner has sold over 200 million records worldwide and won a total of 12 Grammy Awards.
Music legend Tina Turner turned 80 years old/ Source: Getty Images
TINA TURNER: SIMPLY THE BEST
Tina's life has been a rollercoaster ride, and the adventure is far from over. Even at 80, the age-defying songstress is facing life and it's challenges head-on.
Tina, who has been in a relationship with husband Erwin Bach for 34 years told fans that she is now happy...and happy to be 80. She said:
"I'm 80. What do I think? How did I think I would be at 80? Not like this. I look great. I feel good. I have gone through some very serious sicknesses that I am overcoming. It's like having a second chance at life. I am happy to be an 80-year-old."
TINA TURNER CONSIDERED ASSISTED SUICIDE
The Swiss-American singer who overcame a slight stroke in 2013, was later to face intestinal cancer and kidney failure. Tina even considered assisted suicide, which is legal in Switzerland where she resides, but she gained a new lease on life when Erwin gave her one of his kidneys in 2017.
TINA TURNER'S ADDICTED TO LOVE
At 80, Tina is far from the harsh reality of her first marriage to abusive husband Ike Turner. She and her husband Erwin met at a London party in 1985, and have been inseparable ever since, finally tying the knot in 2013. She said:
"We're both still here closer than we ever imagined and that's cause for ­celebration."
HAPPY BIRTHDAY TINA TURNER
Birthday wishes from all over the world have been showering in from fans and fellow celebrities, among them, Ringo Starr.
After the recent loss of her son Craig to suicide, in July 2018, Tina is healing.
In March 2018, a musical telling her life-story and featuring her music premiered at London's West End and has since become a sensation.
The show debuted on Broadway to rave reviews on November 7, 2019, in the presence of the 79-year-old Tina.
Happy Birthday, Tina Turner!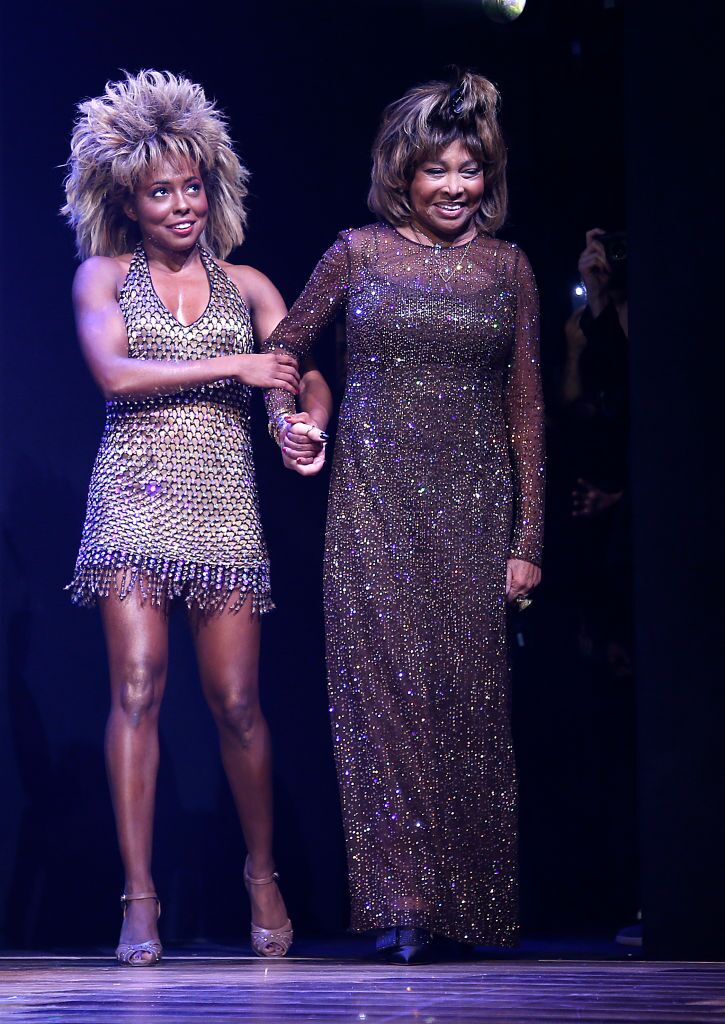 Tina Turner on stage with the cast of the hit musical about her life, "Tina"/ Source: Getty Images
TINA TURNER'S LONG JOURNEY HOME
Tina Turner, born Anna Mae Bullock, first came to prominence as part of the duo, Ike and Tina Turner. The professional collaboration was a success, the marriage was a disaster.
After years of physical and emotional abuse, Tina divorced Ike, claiming nothing but the right to use the stage name he'd given her as a 19-year-old hopeful.
The next few years were lean and hungry, with Tina performing in bars to make end meet and clipping coupons to feed her 4 sons, two of which were Ike's by other women.
Then, in 1984, the world was to witness the most spectacular come-back ever, as Tina released the "Private Dancer" album and sang her way into superstardom. She was 45 years old, and a grandmother.
Tina Turner has sold over 200 million records worldwide and won a total of 12 Grammy Awards.
Please fill in your e-mail so we can share with you our top stories!