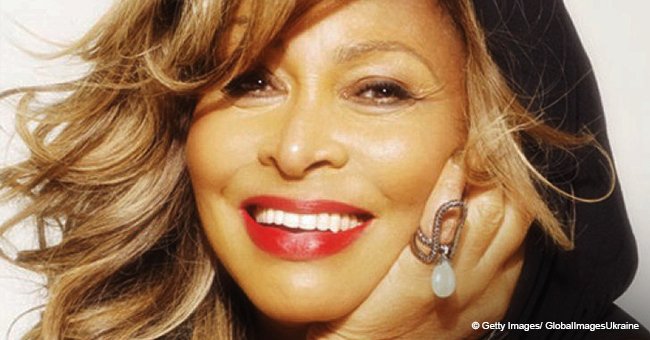 Tina Turner got married to Erwin Bach in a posh ceremony. She looked so happy to be with him
- AmoMama has just learned from US magazine that the Swiss singer and dancer, Tina Turner looks to be happily settled into her marriage with Erwin Bach.
- Well, it could not have been a better match as Tina and Erwin have been together for over twenty years before they decided to make it official and get married.
- Tina's wedding was a surprise as it was not so conventional due to the fact that she wore a really gorgeous black and green dress as her wedding gown while her female guests were donned in white.
Tina Turner is a 78-year-old American-born Swiss singer, songwriter, dancer, actress, and author.
She rose to international prominence as a featured singer with Ike Turner's Kings of Rhythm before recording hit singles both with Ike and as a solo performer.
Tina is regarded by many fans, critics and music enthusiasts as the 'The Queen of Rock 'n' Roll' and has sold more than 200 million albums and singles worldwide to date.
She is quite famous for her energetic stage presence, powerful vocals, career longevity and famous legs and has won eight Grammy Awards and has been bestowed three honorary Grammy Awards.
According to Guinness World Records, Turner has sold more concert tickets than any other solo performer in history.
If you think it's impossible to have fairy tale 'happily ever after', take a look at the life of Tina Turner.
At the age of 74, she got married to who can only be described as her best friend, Erwin Bach as they had been together for 27 years before they decided to officially tie the knot.
Tina described her marriage in an interview:
'It's that happiness that people talk about, when you wish for nothing, when you can finally take a deep breath and say, 'Everything is good'. It's a wonderful place to be, life is perfect'
The couple got married in a private wedding on the banks of Lake Zurich, celebrities such as Oprah Winfrey and Bryan Adams were in attendance, and it was such a beautiful and surprising affair.
As opposed to the conventional white wedding gown, Tina wore a stunning black silk tulle and lime-green taffeta gown with Swarovski crystal embellishment.
According to her, she first spotted the Giorgio Armani dress at a fashion show in Beijing, and she decided she just had to have it to save for a special occasion before she decided to get married in it.
The irony is that all of Tina's female wedding guests were all asked to dress in white while the men wore the conventional black ties.
Well, it was a really beautiful wedding and Tina definitely seems happy to be in her marriage.
See photos from ceremony in the original source here
What do you think about Tina's wedding?
How about her wedding dress?
Let us know through your comments.
Please fill in your e-mail so we can share with you our top stories!