Kenya Moore Tearfully Confides in Kandi Burruss about Her Marital Struggles as She Admits to Intimacy Issues in Latest RHOA Episode
"He thought it was kind of awkward," Kenya Moore said during an emotional confession to Kandi Burruss about the lack of intimacy in her marriage to Marc Daly. 
As new episodes of "Real Housewives of Atlanta" surface, the more we learn about Kenya Moore's marriage to Marc Daly and what caused its demise. 
Recently, we learned that Kenya confided in her fellow housewife Kandi Burruss about their struggles including their lack of intimacy since she was pregnant with their child.
"We love each other but things just get nasty sometimes and I don't want that."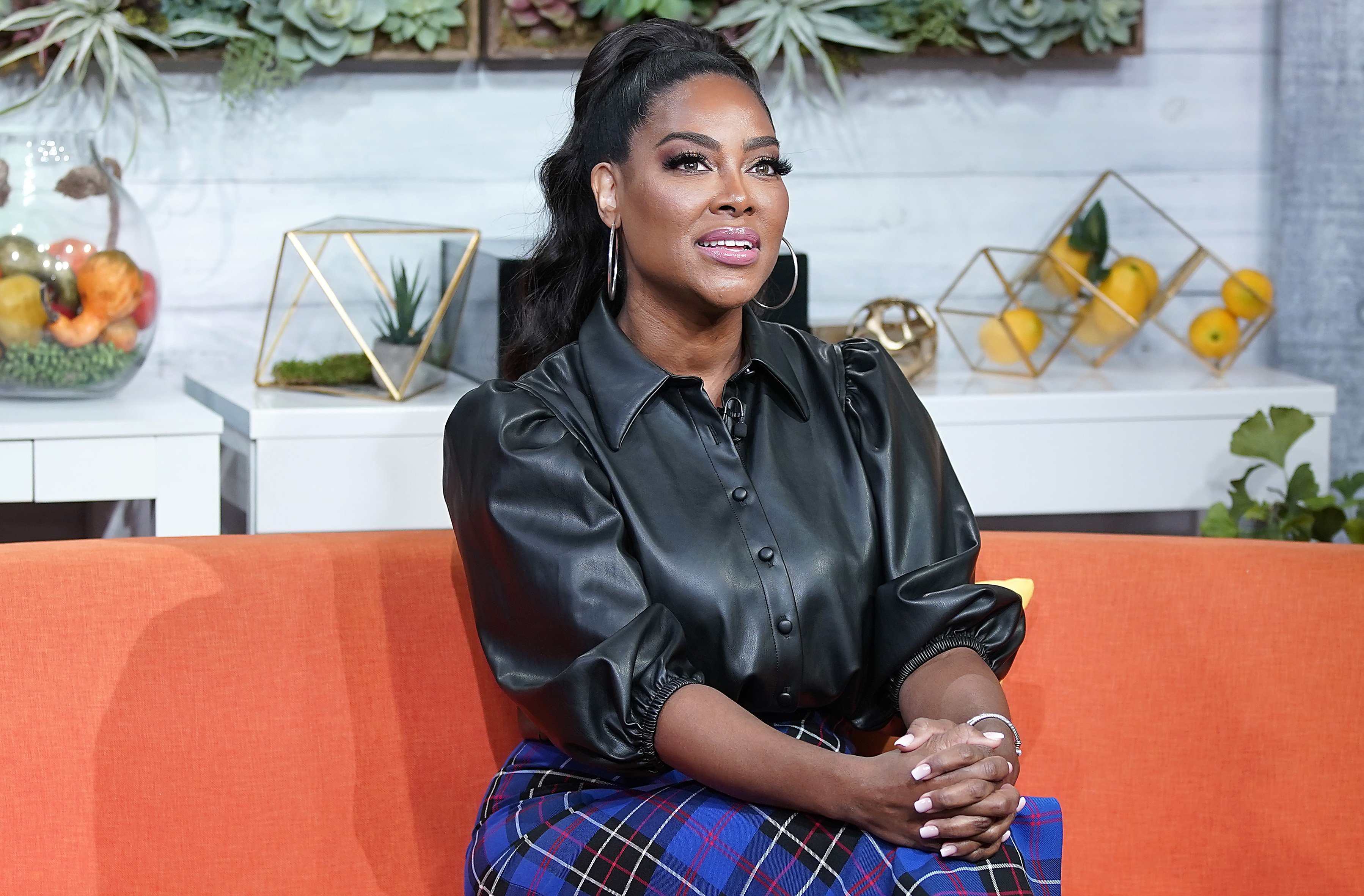 THEIR "NASTY" FIGHTS  
Kenya and Marc announced their separation in September ending their two-year marriage. The reality star admitted during her tearful confession with Kandi that several factors strained their relationship. One of them was their frequent fights which never resolved anything. 
"It's like, you're fighting about the glass on the table but that's not what you're fighting about," she said. "You're fighting about the glass on the table, and you're just not talking about it. And I feel like a lot of that is going on."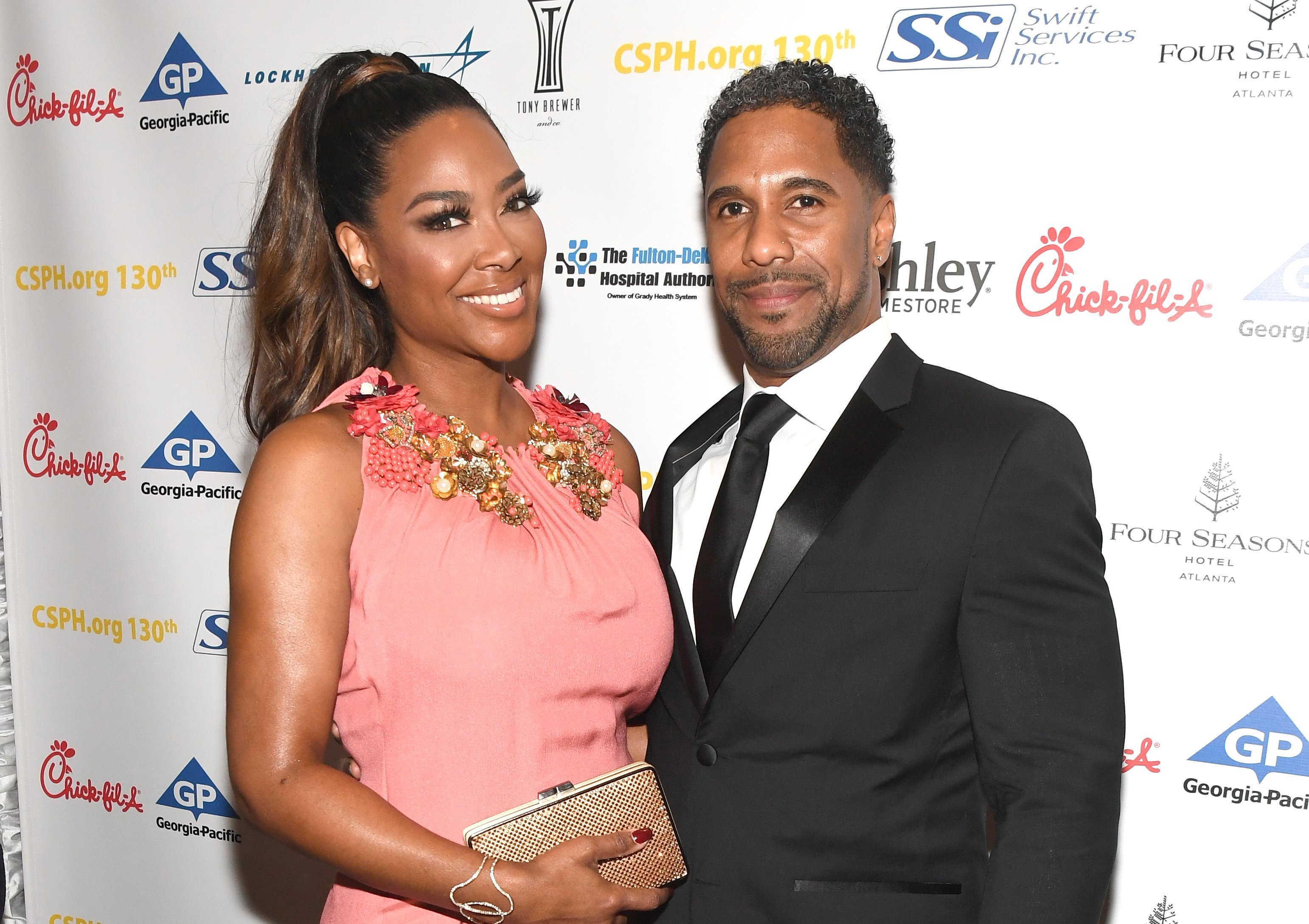 At one point, Marc allegedly went too far though Kenya didn't go into detail. "I can't revisit that," she told the producer of the show during a confessional discussion. Instead, she said Marc had a "fragile" ego and would turn into a totally different person "from the depths of hell" when he's upset.
"We love each other but things just get nasty sometimes and I don't want that," Kenya admitted to Kandi in tears. She also feared for their daughter, Brooklyn who may end up suffering from the remnants of a broken home like she did. And she wanted to protect her from that.
THEIR LACK OF INTIMACY
Kenya said their problems started as early as her pregnancy with Brooklyn when Marc began to distance himself from any form of intimacy. 
"Maybe when I was about 6 months, 7 months, he just started getting really freaked out about my belly growing," she recalled. "He thought it was kind of awkward."
Hoping things would go back to normal after Brooklyn's birth, Kenya was disappointed to learn that it wasn't the case. In fact, on their second year anniversary, Kenya was hoping that their scheduled family trip to Turks and Caicos would reignite romance between them. 
However, Marc insisted not to bring a nanny frustrating Kenya who knew what that meant. There would be no time for them to be by themselves. This resulted in a blow out that prompted Marc to skip the trip. Kenya ended up going with Brooklyn and celebrated her anniversary without her husband.
At one point Kenya questioned if their marriage was just going through a hump that they'd eventually get past. But with their frequent separation as Marc tended to his businesses in New York and she resided in Atlanta, they just drifted even further.
THEIR COMMON LOVE FOR THEIR DAUGHTER
After hearing Kenya's confession, Kandi admitted she didn't think her friend's relationship would be that "toxic." She also slammed Marc for not trying hard enough to make things right.
Kenya and Marc announced their split separately but were united in wanting what's best for their daughter. 
"My sole concern and focus is and will always be my daughter, Brooklyn, my miracle baby," Kenya had said. Meanwhile, Marc wrote, "I cherish our family's good times together and will continue to co-parent in a loving way."
Since their separation, the couple have tried to be amicable for their daughter. They were together when they celebrated Brooklyn's first birthday.