Jordin Sparks' Husband of 2 Years Dana Isaiah Melts Hearts as He Shares Sweet Appreciation Post for His Wife
Jordin Sparks' husband is one happy man! Dana Isaiah recently had fans cheering with a heartfelt social media tribute to his wife, and we can't help grinning over here as well.
It's been two years since Sparks and Isaiah shocked the world with their marriage and pregnancy news, but these two lovebirds continue to grow in love with each passing day.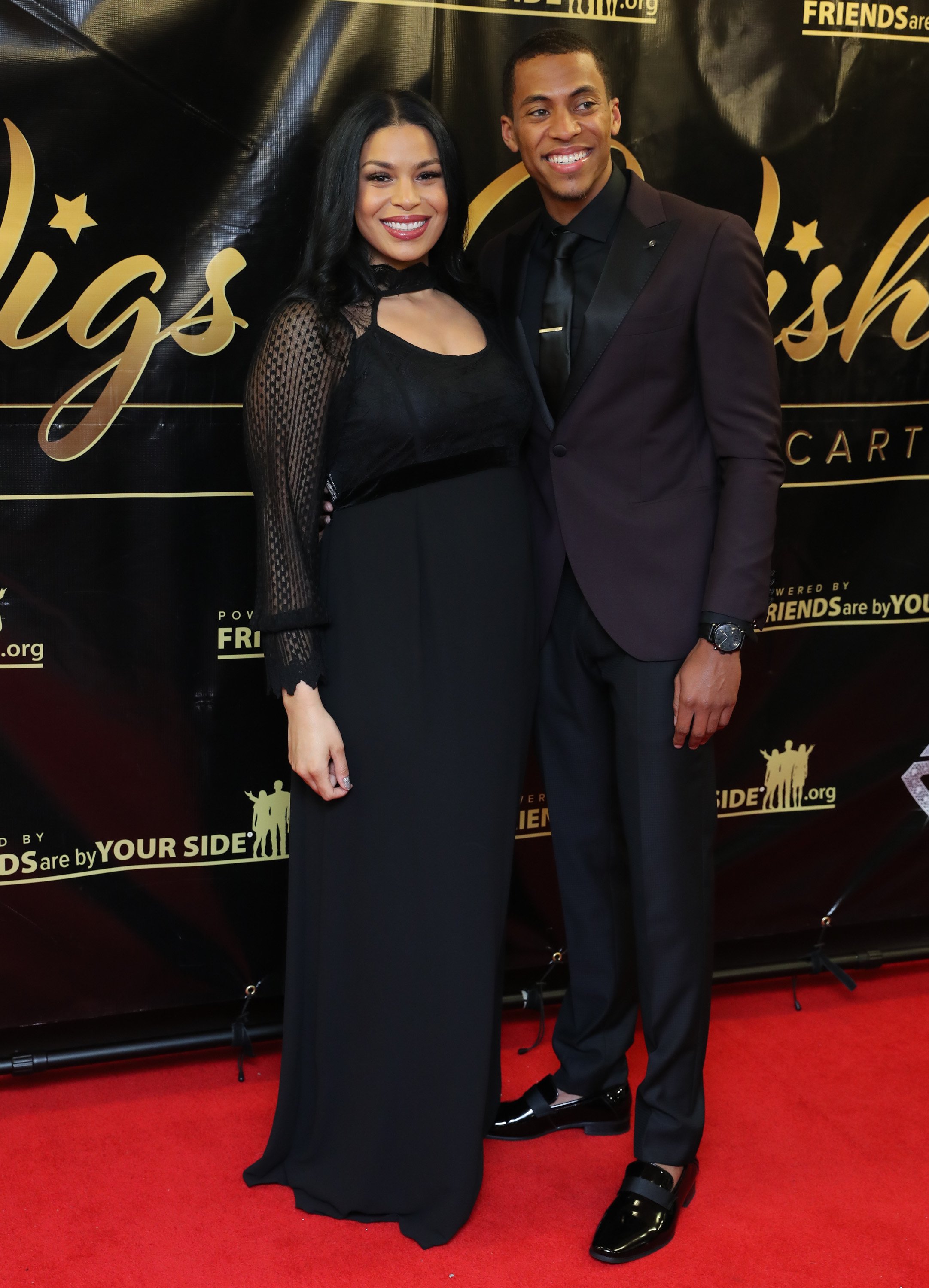 A couple of days ago, Isaiah expressed that love once again with an Instagram shout-out to his woman.
"A couple days after we had actually met, I was like in my head 'That's going to be my husband! That's my husband right there.'"
Alongside an adorable pic of the couple taking a stroll while getting their goofy on, he penned: "Thank you for being you, my love." Two laughing out loud emojis and one black heart emoji accompanied the caption.
Fans and celebrity friends turned up in the comment section to celebrate the smitten duo.
Actress Yvette Nicole Brown said, "Y'all cute!" while another Instagram user prayed: "Awww I'm so happy you both. May God continue to bless your family."
"Y'all look good together, stay strong, and be blessed," chimed in yet another fan.
Sparks, 29, and Isaiah, 27, tied the knot in a secret Hawaii wedding in July 2017. It wasn't until months later, however, that the couple announced they were married and expecting a son.
There were tons of questions from fans. Where? How? Why? In due time, Sparks and Isaiah filled everyone in on the blanks.
The two first met through their respective moms. Isaiah, a model and author, was reportedly considering a move to Los Angeles, and his mother thought Sparks, who had firsthand experience, could somehow talk her son out of the idea.
Sparks' mom and Isaiah's mom stuck their kids in a group chat for that purpose, and the rest, as they say, is history.
Of her first impression about Isaiah, Sparks told PEOPLE in 2017:
"A couple days after we had actually met, I was like in my head 'That's going to be my husband! That's my husband right there,' When I'm with him, I feel comfort and safety and calm and peace, and those aren't things that I normally felt. So it was a little wake-up call for me."
The "American Idol" winning alum and her man didn't waste time getting married and trying for a baby. In May 2018, they welcomed their son, Dana Isaiah Thomas Jr., fondly called DJ.
No doubt, it's been a whirlwind couple of years for Sparks, but the singer wouldn't have it any other way. In August, she reaffirmed her lifelong commitment to Isaiah, writing on Instagram: "I always got you, babe. Foreva-eva!"
Here's to many more years of love and bliss for this adorable couple.