Meet Dave Chappelle's Wife Elaine to Whom He's Been Married for 18 Years
Behind every successful man is a strong woman and for American comedian Dave Chappelle, that is his wife of many years, Elaine Chapelle. 
It can be said that Dave Chapelle, who is best known for his award-winning stand-up performances, is one of America's most successful comedians.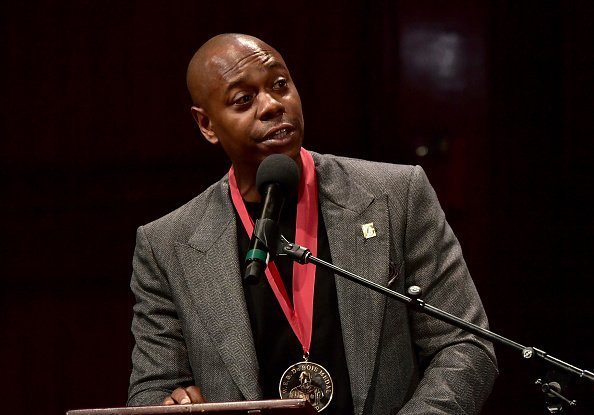 Since he launched his career in the early 90s, it has grown and earned him the title of the "comic genius of America" by Esquire in 2006. In 2017, Rolling Stone ranked him No. 9 in their "50 Best Stand Up Comics of All Time."
Most recently, Dave Chappelle released his own Netflix special, "Sticks and Stones," which has put him on the fore of comedy yet again. Despite the caliber of Chappelle's fame in the entertainment industry, it is hard to find information about his wife, Elaine, since she rarely makes public appearances.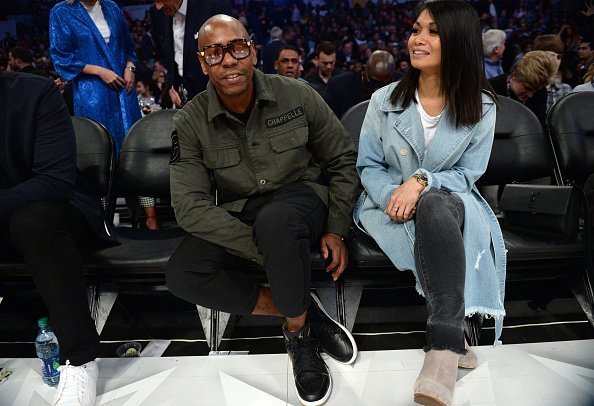 Neither does she have a known social media account, which makes her a great mystery for fans. This article will answer the questions that are famously asked about the gentle beauty. 
ELAINE CHAPPELLE: EARLY BEGINNINGS 
Dave Chappelle's wife Elaine is most famously described as the comedian's partner because of his famous status. However, long before Elaine ever encountered him, she lived a very private life and never imagined being put in the spotlight.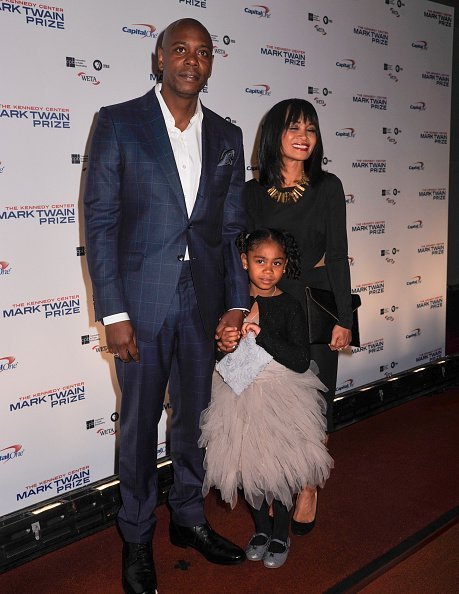 Elaine Chappelle is rarely seen, but at first glance, it is not hard to mistake that she is of rare ethnicity. Elaine is of Filipino descent. The youthful beauty migrated to the United States in search of a better life. Despite being in the spotlight for long, she has managed to keep her background history private.
The much that is confirmed about her is that she was born Elaine Mendoza Erfe on August 31, 1974, and was raised in Brooklyn, New York, where she eventually had her first encounter with Dave.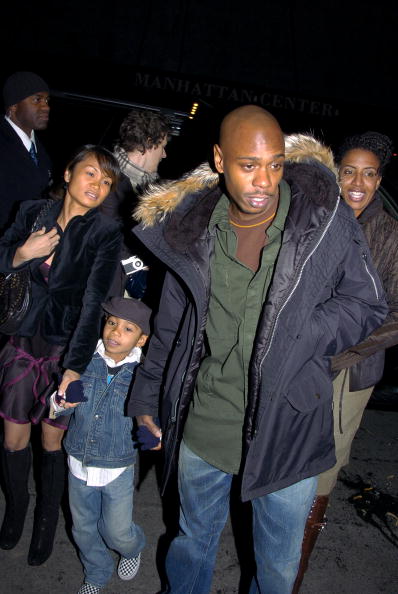 ELAINE CHAPPELLE: NET WORTH
Thanks to her love for privacy, Elaine's career is unknown, with a report sharing that she is a full housewife. Although she nursed dreams of becoming a chef in the past, she has chosen to sacrifice all to raise her family. 
As of 2019, the Chappelle couple has a net worth of about $40 million. This majorly stems from Dave's ever-growing career, which would not be possible in the absence of his gorgeous wife.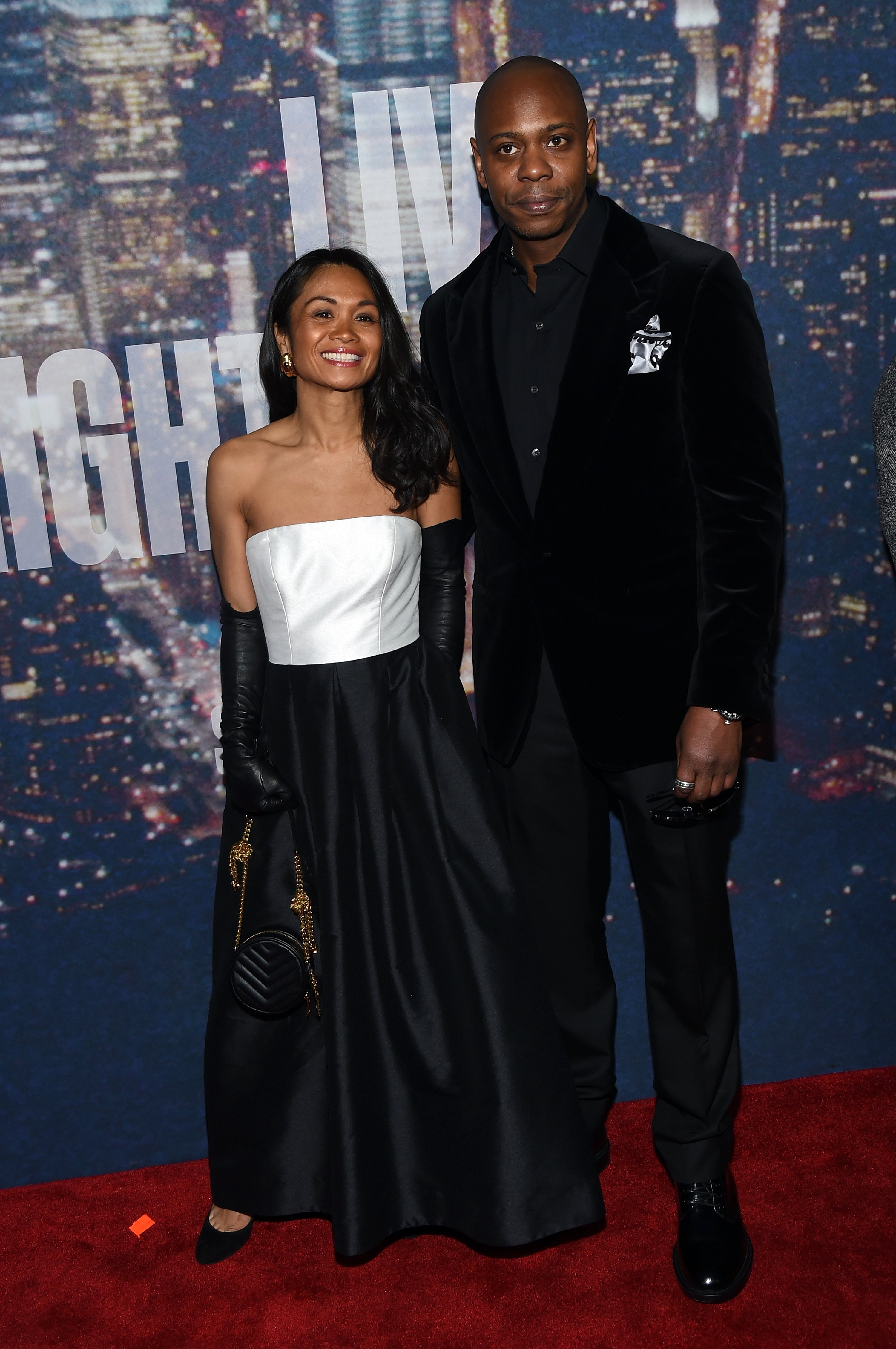 HOW ELAINE FIRST MET DAVE
Elaine first met the actor/comedian in New York, where they were both raised. While Dave was smitten with the Asian beauty right on their first encounter, Elaine allegedly had her doubts about her relationship with him. 
The exact time of the couple's first meeting remains unknown, but it barely matters considering how far they have come in their relationship. 
Their marriage has lasted nearly two decades since the couple tied the knot in a low key ceremony in 2001, and beautiful children bless their family.
ELAINE SHARES THREE CHILDREN WITH DAVE 
Dave and Elaine Chappelle share three children: two sons, Suleyman, and Ibrahim, and one girl named Sanaa. The family of five live in Yellow Springs, Ohio, where the patriarch reportedly spent his summer vacation as a child with his father. 
About his decision to permanently reside in Yellow Springs, Dave once said:
"Turns out, you don't need $50 million to live around these parts, just a nice smile and a kind way about you. You guys are the best neighbors ever... That's why I came back, and that's why I'm staying."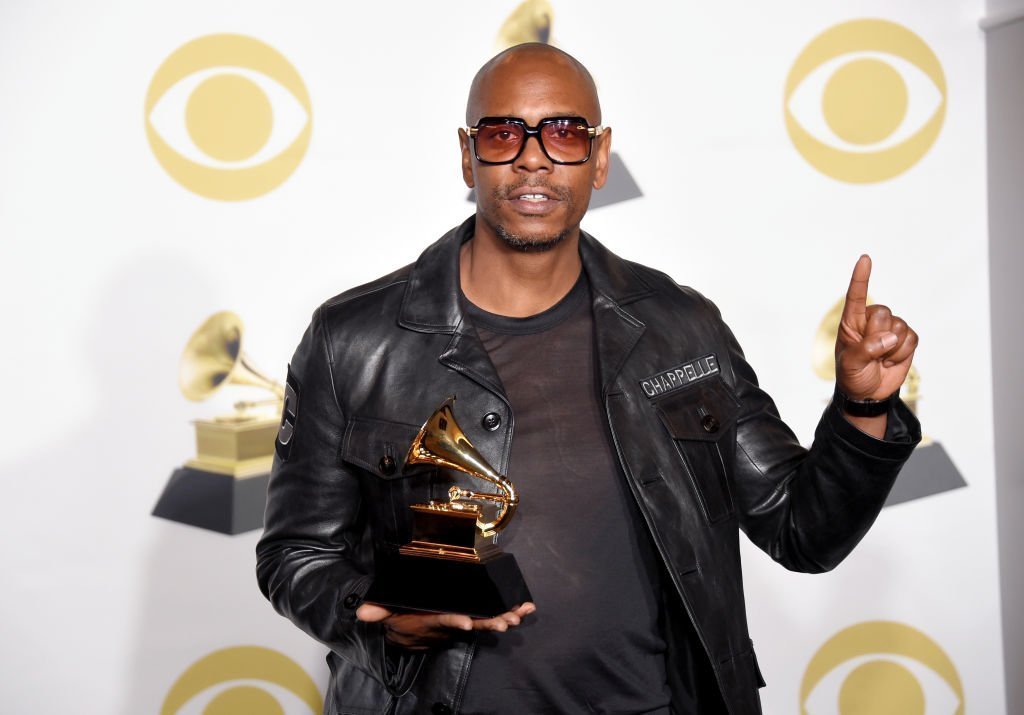 ELAINE AND DAVE'S DIFFERENT RELIGIONS
Born into a Filipino family, Elaine was raised as a devout Christian, and despite her fame as Dave Chappelle's wife, she still practices Christianity. 
On the other hand, her husband, Dave Chapelle, whose parents raised as a Unitarian Universalist, practices Islam, which explains their children's Arabic names.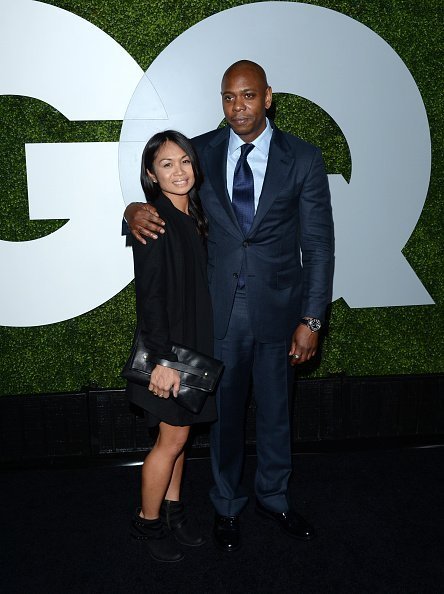 Despite their religious differences, the couple has maintained a life of complete harmony, which makes them one of Hollywood's most famous couples. 
ELAINE MAINTAINS DAVE ON THE LOOP
As Dave Chappelle's wife, Elaine has a great responsibility: to make sure that her husband is aware, whenever it is necessary, about controversies that might affect his reputation.
Dave once said in an interview in 2007 that he tries to stay away from the sometimes toxic world of social media, and doesn't actively seek reviews or critics to his comedy specials.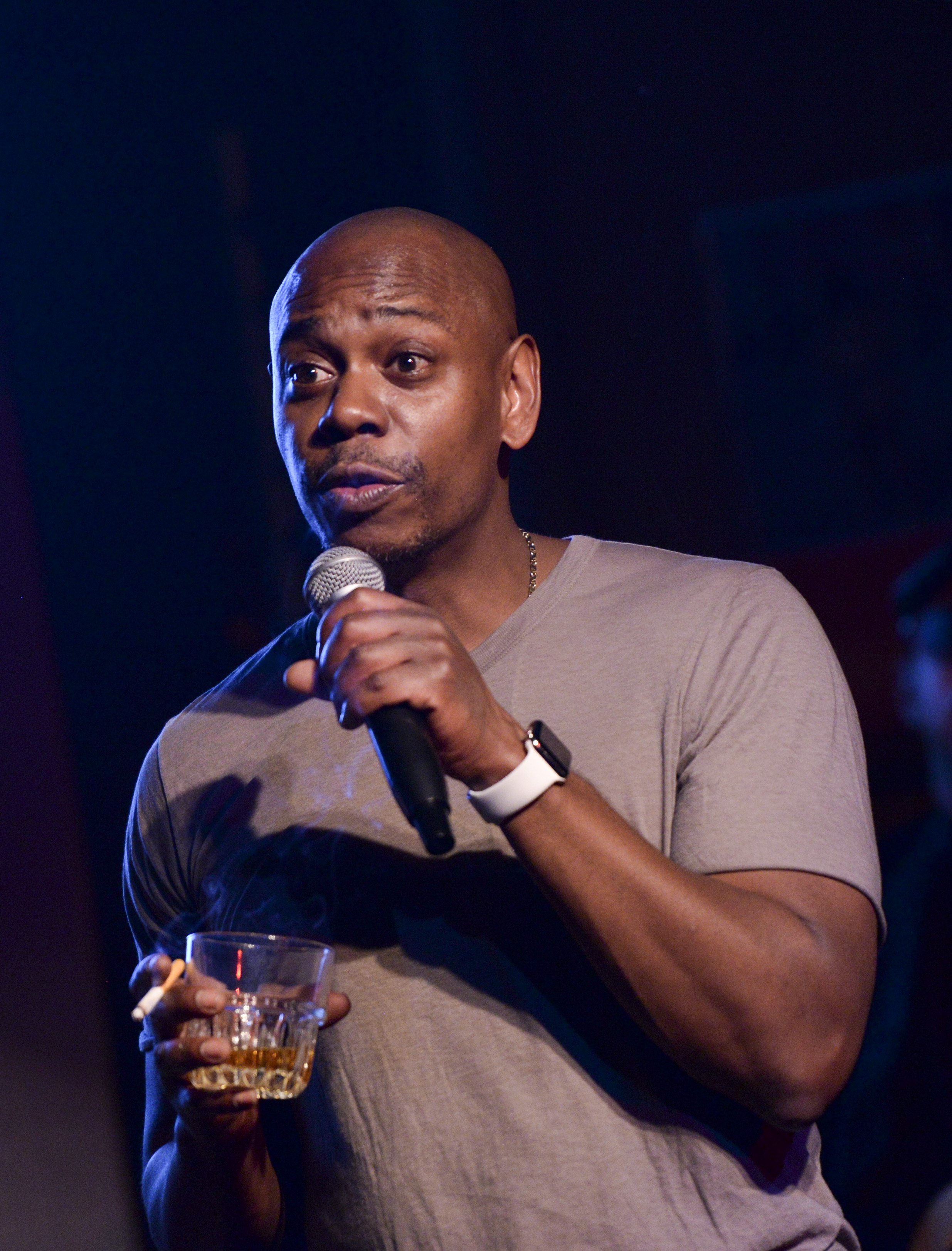 However, if things get way too out of hand, Elaine is there to make sure he stays informed with whatever is being said about him.
"The only way I know about stuff is because everyone else tells me about it. My wife, if it gets real bad, she'll let me know, like, 'Oh, you should look into this,'" he explained.