Future Honors His Grandmother with Surprise Award at His FreeWishes Foundation's 8th Annual Golden Wishes Gala
Future hosted a pre-Thanksgiving gala for 750 senior citizens of Atlanta and surprised his grandmother with a special award. 
Future has a soft spot for senior citizens and he shined a light on them recently through a gala event.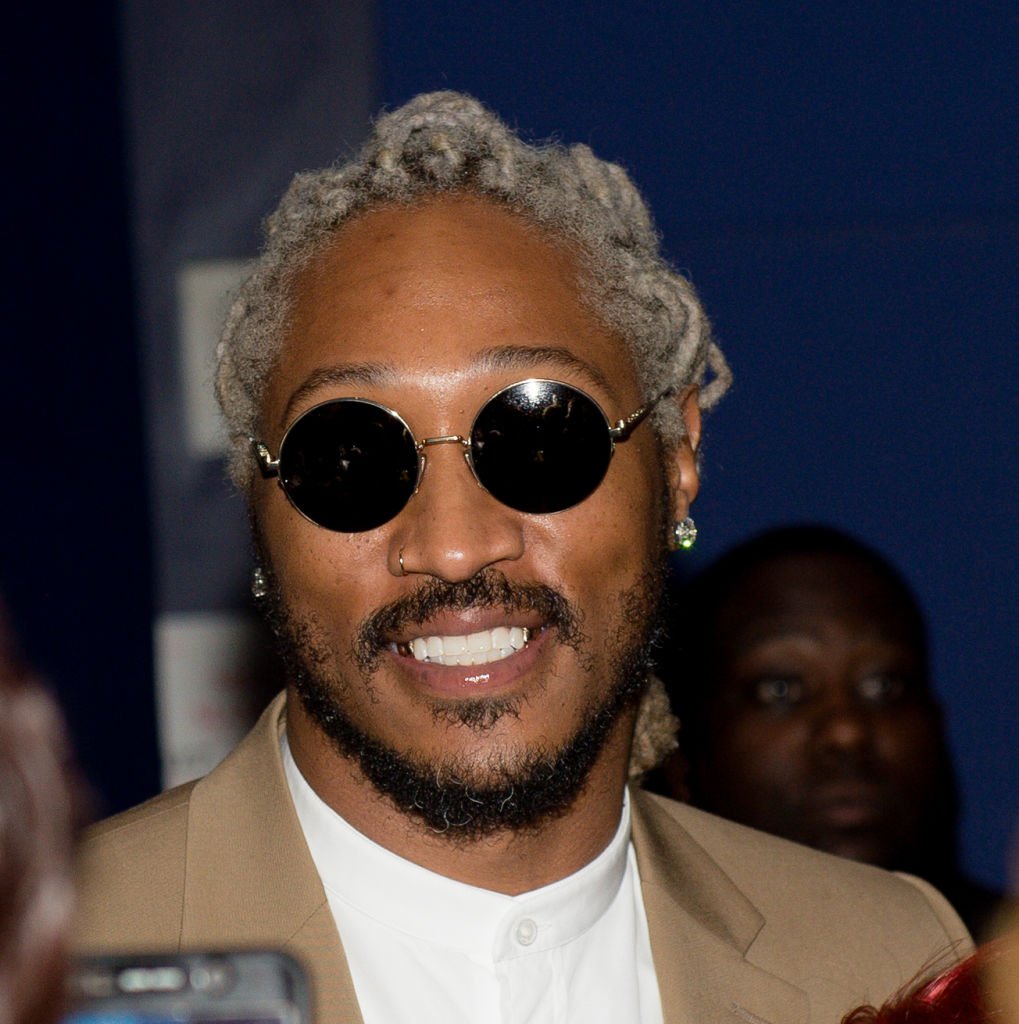 A HOST TO THE SENIORS
The rapper, via his FreeWishes Foundation, held his 8th Annual Golden Wishes Gala and honored most especially his grandmother, Emma Jean Boyd during the affair. Boyd was surprised by her grandson with a community service award for her efforts in giving back.
"This is powerful. I want to be able to spread love. It's important because this is the city where I'm from."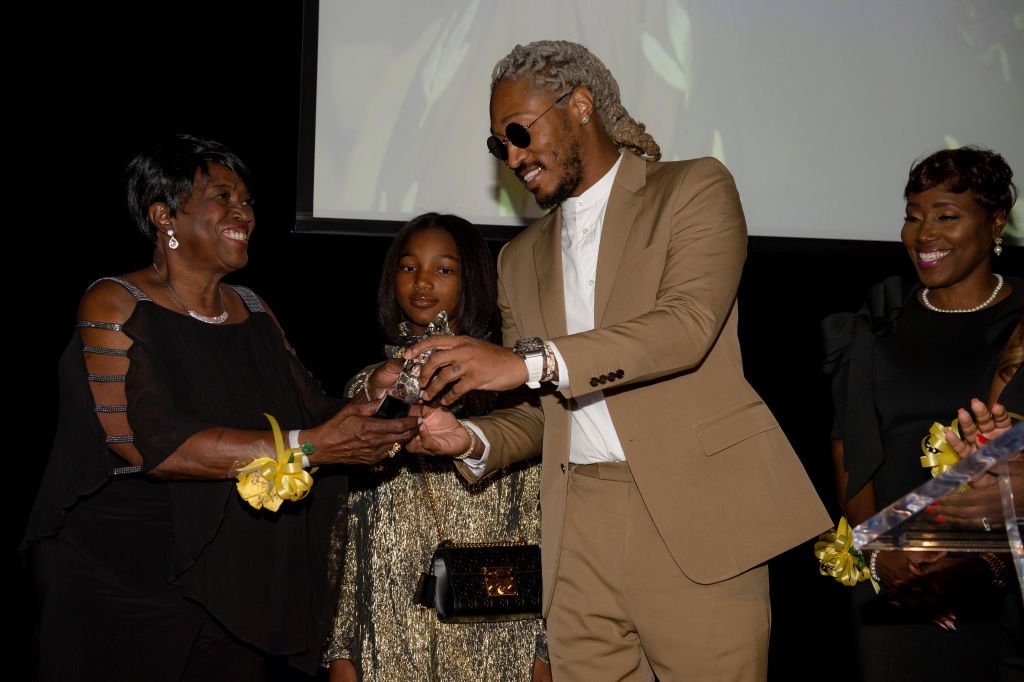 The affair was held at the Ocean's Ballroom of the Georgia Aquarium where 750 senior citizens of Atlanta were treated to a pre-Thanksgiving night of food and jazz music. Future invited the Douglas Whatley Jr. Band and Jazz and R&B vocalist Jean Carne to serenade his guests along with DJ Blue who played classic hits.  
But the highlight of the night was Future's grandmother who was presented an award by her grandson, his mother, Stephanie Jester and sister, Tia Wilburn-Anderson. Future's daughter, Londyn was also in attendance. At one point during the affair, the Golden Wishes Gala 2019 King and Queen were also crowned.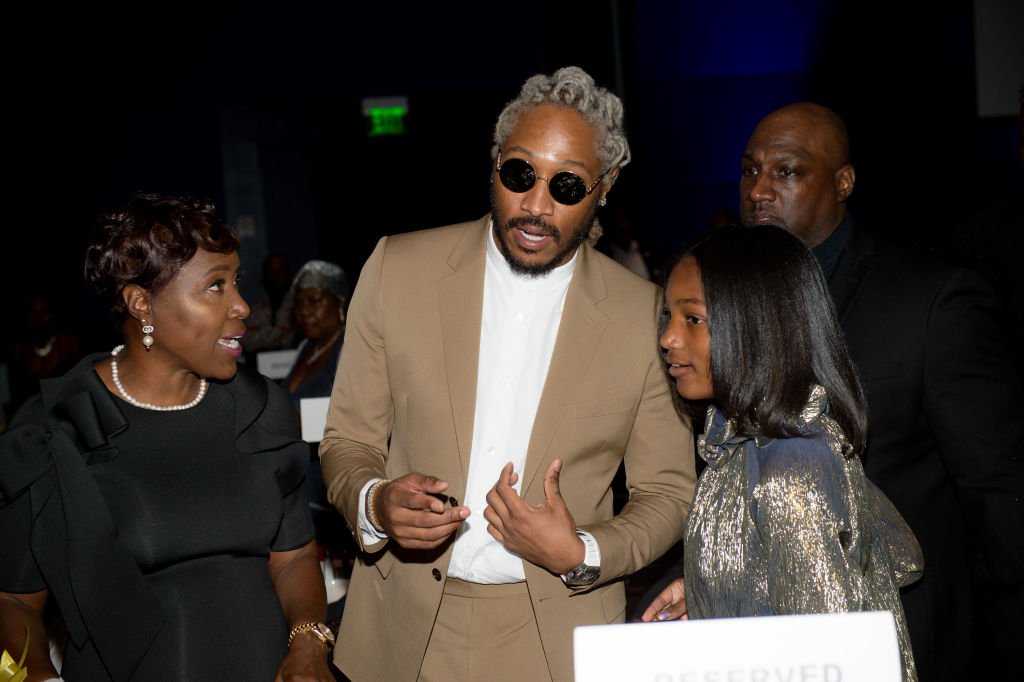 HIS MESSAGE
According to Future, the FreeWishes Foundation was established eight years ago with the youth and senior citizens in mind. He recognizes the important role of the seniors as the "gatekeepers of the family" according to 11Alive.
The rapper said in a statement, that he was grateful to be able to acquire resources to support the senior community who in turn "pave the way for us."
Future is also equally pleased to be able to help the people from his hometown. Ahead of the gala, he told a reporter,
"This is powerful. I want to be able to spread love. It's important because this is the city where I'm from. It's always good to take care of the senior citizens."
THE CURRENT CLIMATE OF HIS LIFE
Future just turned 36 and also had his own celebration to mark his milestone. His rumored girlfriend, Lori Harvey was reportedly in attendance. 
In the midst of these fetes, Future faces baby mama issues with two paternity suits breathing down his neck. 
In response to the lawsuits, Future released a song hinting at his embarrassment. In the beginning of the song, "Last Name," he utters a disclaimer that goes,
"This ain't a diss song, this a real song/[expletive], we ain't runnin' from no responsibilities/ I take care of families/I'm embarrassed over this mess that I done caused"
The song goes on to say that he takes offense at women who use him for monetary gain. He also insinuates not knowing these alleged mothers of his children before the court cases surfaced. 
"I don't know her name but she wanna have my child," he raps.