Tamar Braxton from 'Braxton Family Values' Dazzles in Black Dress at Boyfriend David Adefeso's 'Magical' 50th Birthday Party
Tamar Braxton made sure her boyfriend David Adefoso had a memorable 50th birthday and he, in turn, shined a light on his love for her. 
On November 19, all eyes were directed towards Tamar Braxton and her boyfriend, David Adefoso who celebrated their love and David's milestone with a grand party. 
"I love you Tamar! Thank you for making this the #bestbirthdayever!!"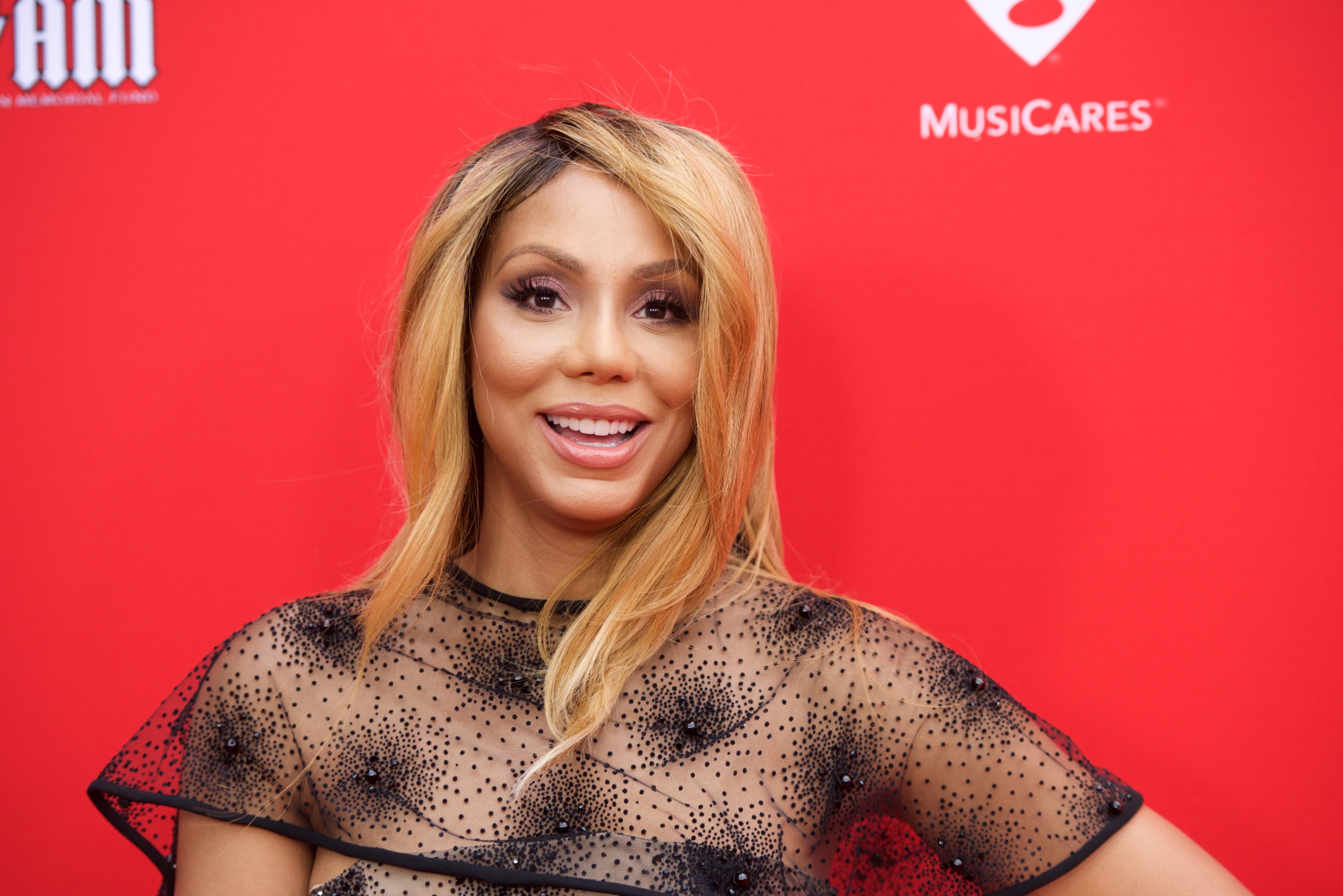 STUNNING IN ALL BLACK
Tamar revealed ahead of the celebration that it was David's "very first birthday party" so she made sure it was "magical." The theme was "The Great Gatsby" and Tamar dressed the part. 
The singer looked stunning in her sexy black dress with a dangerously wide and low neckline. She also made sure she stood out with the giant black feathers protruding from her shoulders and an intricate headpiece adorning her head. David complemented her look wearing a tuxedo in all white.
AN ODE TO TAMAR
But while the affair was well attended with David's 80-year-old mother flying in from Lagos and his friends and family from "all over the world" he said, the highlight was after when David thanked Tamar and revealed how much he loved her. 
In a heartfelt post, David explained he found love by sharing a story from his past. Growing up in Lagos, he said they attended a church with a congregation divided into four fellowships -  Joy, Hope, Peace, and Love.  
David said he would often wonder which one he'd choose if he had to choose one of them. Having turned 50, he says he finally found the answer. He would choose Love, the same thing his mother told him decades ago. He explained his choice and it was an ode to Tamar. 
"Of all four the greatest is LOVE! Loving my @tamarbraxton brings me Joy; that Joy always keeps Hope alive....the Hope that no matter what obstacles we confront we will always confront them together; and the Hope that we will be together forever brings me Peace."
"BEST BIRTHDAY EVER"
David shared images from his party together with his beautiful message of love. The first of the series was a clip of him blowing out the candles from his two cakes. Tamar assisted him at one point.  He ended his lengthy caption with, "I love you Tamar! Thank you for making this the #bestbirthdayever!!"
"ALL MINE"
Before the party, Tamar also paid tribute to their relationship. She said she knew she would grow old with David the moment they "locked eyes" at a friend's birthday party.   
"You are my BEST friend and I thank you for so many things. Mostly for loving my son just like he's your own," she added.
Fans were surprised to learn that David was already fifty. Most of them thought he was much younger. Tamar who's 42 doesn't mind one bit that her boyfriend is much older than her. In fact, she tells him, "you may be an old man, but you are still fine, Rich, and ALL MINE."
Here's looking forward to the two of them growing old together. Happy birthday David!