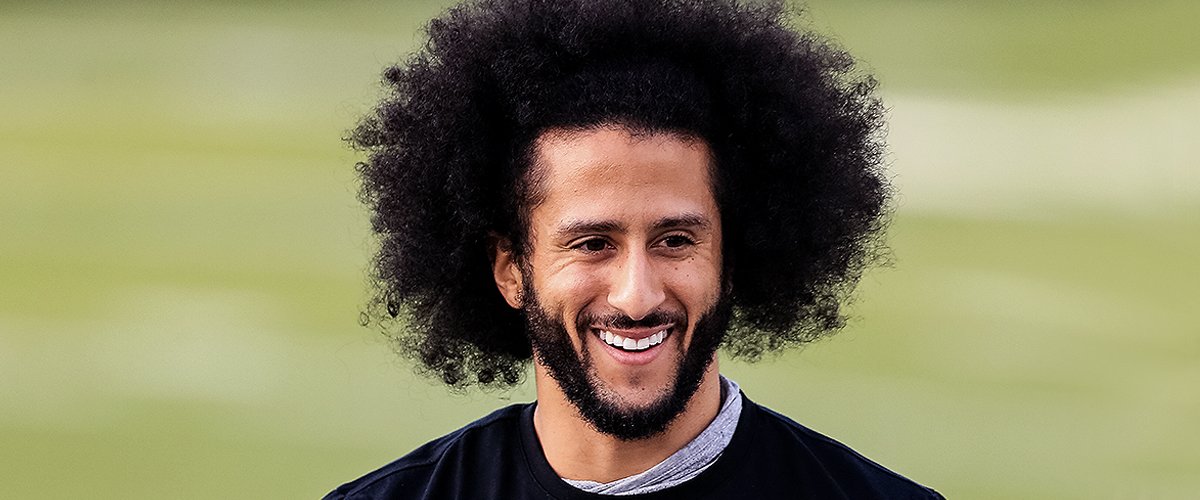 GettyImages
Meet Colin Kaepernick's Biological Mother Heidi Russo and Her Family
Heidi Russo was a teenager when she had to make a decision that affected five lives, and set in motion the course those lives would take in years to come, but her choice came with a hefty price.
Colin Kaepernick is famous as an NFL quarterback. He's more prominent as the guy who started the kneeling movement while the national anthem is sung in protest of racism.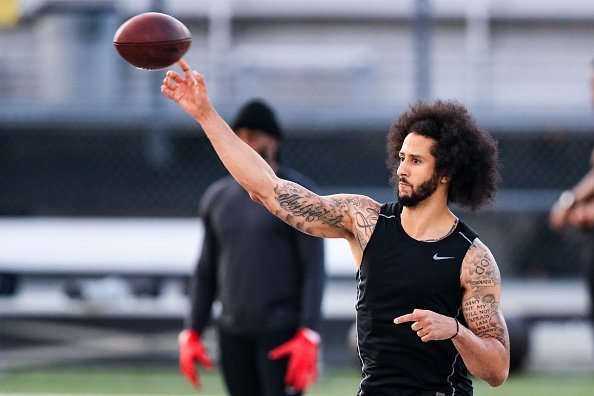 Colin Kaepernick at Charles R Drew high school on November 16, 2019 | Photo: Getty Images
Beyond that, he is the guy that got stared at for having a different skin color from his parents, and that's because his birth mother, Heidi Russo, gave him up for adoption as a baby.
Colin Kaepernick's birth mother, Heidi Russo became a topic of discussion when it became public knowledge that she's the woman who gave birth to the talented quarterback. Colin's fans wanted to know who she was, and why she gave him up, and thankfully, the answers will be provided in this Heidi Russo wiki.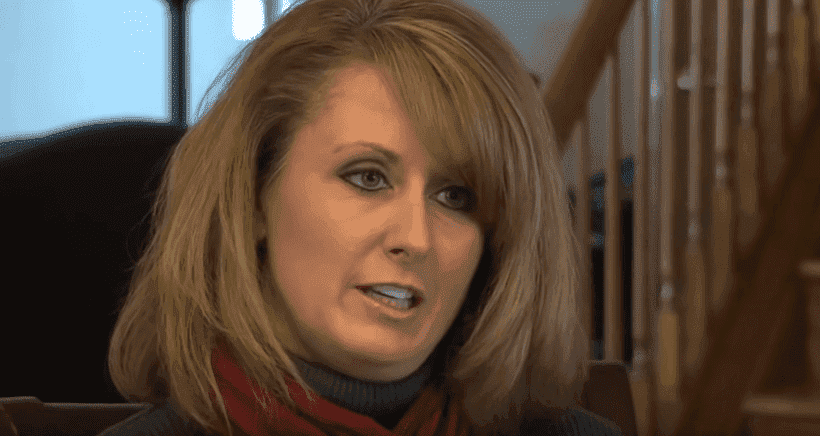 Colin Kaepernick's birth mother, Heidi Russo during an interview with Fox News 13 | Photo: YouTube/Fox News 13
HEIDI RUSSO IS A REGISTERED NURSE WHO GAVE UP HER CHILD
It might be a bit baffling to comprehend how a healthcare practitioner could abandon her child. But in '87 when a 19-year-old Heidi gave birth to Colin in Milwaukee, she was a broke teenager who had a choice to either face life as a single mother or give up her child to a family she knew would take better care of him.
She chose the latter, and the rest became history. Heidi never forgot her child, and for a while, she kept in touch with Rick and Teresa Kaepernick, after they moved with her son to California, until she had to let go so that she could move on with her life.
In a 2013 interview with Fox News13, she called it the toughest decision she had to make, but the best for the son she nursed for only six weeks.
HEIDI HAS NO RELATIONSHIP WITH COLIN
The Milwaukee native wrote a letter for Colin to open at 18 and tried contacting him several times in his adult years, including when he was an undergrad and playing college football. Still, the quarterback wants nothing to do with her.
While most adopted children shun their birth parents out of respect for their "Parents," the former 49er player told ESPN that his decision not to reconnect with Heidi is not for that reason. In his words, "My family is just, my family."
The quarterback once opened up about his [adoptive] parents, not making him feel like he's not their son, and he credits his [adoptive] mother for making sure everyone at the little league baseball games knew she is his mother. Thus, in his view, he does not need, nor would he need his birth mother, Heidi Russo.
SHE CRITICIZED HIS STAND AGAINST RACISM
Heidi might want to have a relationship with her son, but she derailed the chances of that happening when she openly criticized him on social media when he started his one knee campaign to protest racism and police brutality.
In a Twitter post, the nurse practitioner wrote that the QB was bringing shame and disrespect to his family, and country. In another post, Colin's birth mom clarified that she does support him as racism is "Well and alive in America," but she maintained there was a better way to handle it.
Rick and Teresa also released a statement in support of the quarterback, writing that they are proud of his strength and courage.
Colin's protest got him sidelined, and he continues to get sidelined by the NFL. However, he has the support of some Black athletes, despite Rodney Harrison, a former NFL defender saying in an interview with Bleachers that the California resident is "Not black."
SHE DOES NOT WANT COLIN'S MONEY
Heidi only gave up her son for adoption because Colin Kaepernick's biological father disappeared when he found out she was pregnant. Despite his refusal to see her, she is proud of his achievements. The Milwaukee resident does not want the quarterback's money, but an opportunity to get to know him, and vice-versa.
HEIDI HAS A FAMILY
Giving Colin up allowed the nurse practitioner to finish school. Based on her Facebook profile, she studied nursing at the University of Wisconsin and works as a registered nurse at Good Samaritan Medical Center.
On Twitter, she describes herself as a wife, mom to Ethan, Michael, and Jett, and birth mom of Colin. Heidi added that she loves God, family, and football. She might not be Colin Kaepernick's mom in the traditional sense, but she gave him life, and will always be bound to him by blood.
Please fill in your e-mail so we can share with you our top stories!