Shaquille O'Neal Lifts Cheerleader over His Head during Football Game at His Alma Mater Louisiana State University
Shaquille O'Neal is known for his hilarious and sometimes unpredictable antics, and he recently surprised an unsuspecting cheerleader at a college football game over the weekend.
The NBA Hall-of-Famer visited Baton Rouge, Louisiana, over the weekend to attend a college football game between the Louisiana State University's Tigers and the Arkansas team at Tiger Stadium.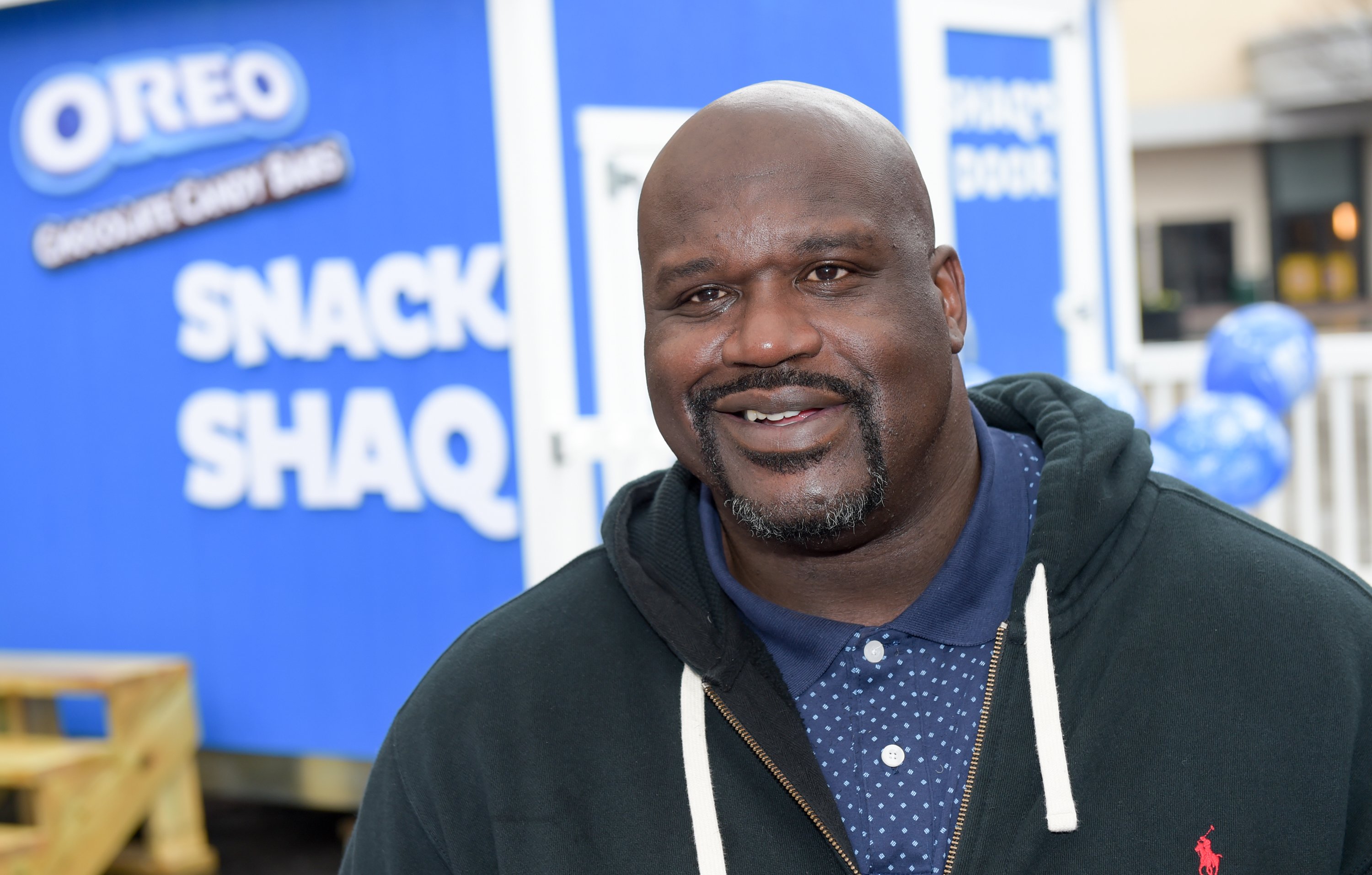 The visit was extra special because LSU is O'Neal's alma mater, where he used to play basketball before being the first overall pick of the Orlando Magic in the 1992 NBA Draft. 
HYPING THE CROWD 
O'Neal was in high spirits when he stepped into the field after being introduced by the announcers in the first half of the game.
He was donning jeans and the LSU purple and gold jersey to show his support for the team; and was seen waving to the cheering crowd in a video shared by ESPN. 
The same clip shows how Shaq later walked over to the cheerleading team and lifted an unsuspecting cheerleader over his head in a demonstration of strength.
Although confused, the girl soon played along, lifting her pom-poms and smiling to the crowd. 
SHAQ IS IN DEATH VALLEY 😎 pic.twitter.com/nCyaYWkpGO

— ESPN (@espn) November 24, 2019
The hilarious and sudden action caused mixed reactions from social media users, with some praising Shaquille's strength, and others joking about how the cheerleader will sue him for inappropriate behavior in a few years.
See some reactions below:
Better calm down before he catch a case

— 🧩⃤ ➐ (@wtrcxlr) November 24, 2019
SOME COLLEGE ACHIEVEMENTS
Tigers defensive lineman Breiden Fehoko met with O'Neal at the locker rooms and shared a pic from the encounter to his Twitter, joking about "feeling like a little boy" next to the 7-foot-1 four-time NBA champion.
According to CBS Sports, Shaquille was the Southeastern Conference Men's Basketball Player of the Year and a consensus All-American in 1991 and 1992, while he was playing with the Tigers. 
In both of those seasons, a then younger O'Neal led his team's victory at the NCAA Tournament. Also, the LSU retired his number, 33, and he was inducted into the College Basketball Hall of Fame in 2014.
Later on, Shaquille went on to become one of the most iconic players at the NBA, where he played for the Los Angeles Lakers, Miami Heat, Phoenix Suns, Cleveland Cavaliers, and Boston Celtics before announced his retirement in 2011.
LIFE AFTER THE NBA
Since then, Shaq has maintained himself relevant by taking on different sides of the entertainment industry by storm.
He's a sports commentator on TNT's "Inside the NBA," a DJ, actor, occasional Sheriff, TV host, wrestler, and businessman.
Shaquille was married to "Basketball Wives" creator Shaunie O'Neal for seven years before divorcing in 2009, and they share four grown-up children: Shareef, Amirah, Shaqir, and Mearah.
Although they had a rough patch in the first years after their separation, Shaunie and Shaquille are now the best of friends.
Their close relationship has even led fans to believe there's a chance for them to get back together in the future.
However, Shaunie has slammed those hopes on several occasions.