Prince William Has Reportedly Been Urging Son George to Treat Sister Charlotte Equally at Soccer as He Gave Insight on Handling Sibling Rivalry
During a conversation with an activist about gender equality in soccer, Prince William reveals that he teaches his children about treating each other equally in soccer too.
Recently Prince William had a chat with 14-year-old activist, Olivia Hancock, who promotes gender equality in soccer. 
During their, conversation, William shares a personal story about how he is teaching his children about treating each other equally.
Recalling their conversation, Olivia says William tells her that he once had to intervene during a moment of sibling rivalry between his children, Olivia replays the conversation saying:
"When George and Charlotte play football, George gets Charlotte to go in goal because he says he is better.' But Prince William says to him, 'Charlotte could be as good as you, George, so give her the same chances.'"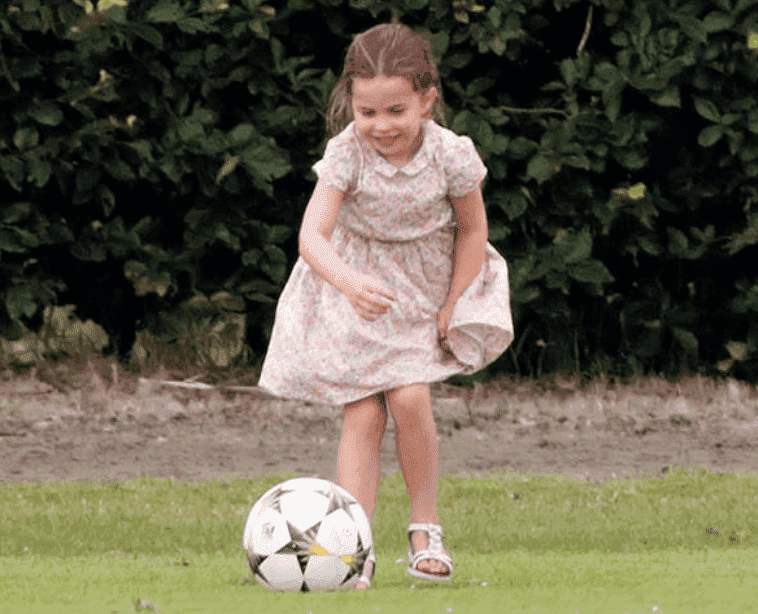 Olivia was at Kensington place for an awards ceremony that evening. She was at the event to receive the Legacy honor from the Diana Award charity.
She was given the award to recognize n her quest to fight for women to be treated equally in soccer. According to PEOPLE, she is a dedicated charity worker and used her passion for football to campaign against sexism in the sport.
The #2019LegacyAwards from the @DianaAward celebrate the achievements of 20 outstanding young leaders, visionaries and role models from across the world, aged 12-25, who have demonstrated their ability to inspire and mobilise new generations to serve their communities. pic.twitter.com/oXEec5tH6n

— The Duke and Duchess of Cambridge (@KensingtonRoyal) November 26, 2019
Sharing more about her conversation with William, Olivia says he seemed so impressed with her talent, he proposed a competition, saying:
"Olivia, it would be good to have a dribbling competition.' So, I said ,'I can't do it right now because I've got these heels on.' He said, 'You need to go and teach George and Charlotte some football.'"
Today The Duke of Cambridge hosted the inspirational #2019LegacyAwards recipients from the @DianaAward for tea at Kensington Palace. pic.twitter.com/E4wFVWSgqH

— The Duke and Duchess of Cambridge (@KensingtonRoyal) November 26, 2019
Impressed by her conversation with the prince she says during the awards ceremony he made time to speak with each recipient that was there, she adds:
"He listened to all of us and every word we said and was really interested. He said that his mother would have been really proud of us."
Embracing his own passion for soccer, William and wife, Kate Middleton, recently took George and Charlotte to watch Aston Villa.
In a rare outing to watch his favorite team, George stole the spotlight as he cheered and reacted excitedly throughout the game.