Kim Fields from 'Living Single' Exudes Glamour in Low-Cut Black Sequin Dress in a Stunning Photo
Kim Fields packed on the glam in a low-cut black sequin dress, proving once again that age is just a number. The actress has been busy producing a movie but makes time for the occasional selfies.
Fields' social media game has been on fire recently as she continues to dish one photo after another. One of her latest entries was taken on a night out, and fans are giving virtual thumbs-up.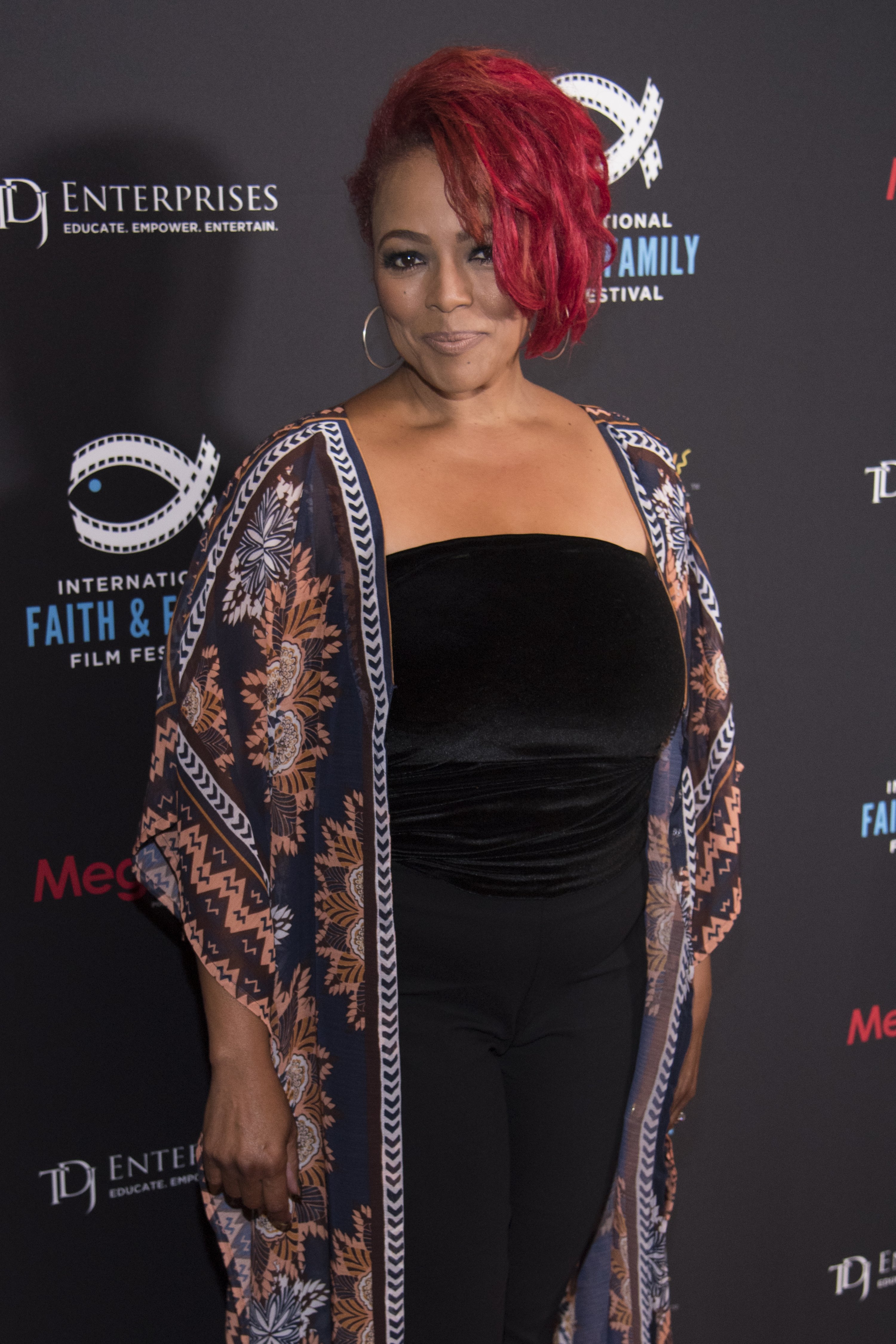 The "Facts of Life" alum looked glamorous in a black sequin dress with a low-cut neckline that offered just a hint of cleavage. She styled her curls in a high ponytail, leaving some tendrils to fall across her face.
She once referred to the antics displayed on the reality series as "foolishness," which is not so shocking considering that the other housewives spread rumors
Fields, 50, posed before what appeared to be a bathroom mirror, serving serious face. The photo was taken at Monday's International Emmy Awards, where she was presenting an Emmy for Best Comedy.
SOCIAL MEDIA REACTS
Fans of the former child star trooped to the comments section to express their approval of her selfie.
"U look fab," one Instagram user gushed. "Always looking Gorgeous," chimed in another.
A third fan alluded to "Living Single," the 90s sitcom on which the actress played Regine Hunter for five seasons: "I'm having a Regine flashback."
"LIVING SINGLE" AGAIN?
Fields is most known for her work on "Facts of Life" and "Living Single" and hardly ever misses a question about either show in interviews.
Recently, the New York native hinted at the possibility of a "Living Single" reboot, explaining that the cast members' current busy schedules have been the major obstacle so far.
The Fox network sitcom followed the lives of six friends played by Fields, Queen Latifah, Kim Coles, Erika Alexander, John Henton, and T.C. Carson.
"We have talked about it a little bit - the six of us and [Living Single creator] Yvette [Lee Bowser]," Fields disclosed on the Tamron Hall Show.
Kim Fields Hints At A Possible 'Living Single' Reboot https://t.co/1oSbo3TjLJ pic.twitter.com/v8epTUEhSc

— Yohance (@HUEYmixwitRILEY) November 22, 2019
She added:
"I said I would definitely be interested in seeing what that conversation is and being able to do it. But here's the thing, with reboots you got to be careful because these characters are beloved and those storylines really meant something and they still resonate now. So don't mess around, you got to get it right."
RHOA "FOOLISHNESS"
Unfortunately, Fields' working experience was quite different during the only season she appeared on Bravo's "Real Housewives of Atlanta."
She once referred to the antics displayed on the reality series as "foolishness," which is not so shocking considering that the other housewives spread rumors about her husband, Christopher Morgan's sexuality.
CHRISTMAS MOVIE & MEMORIES
Thankfully, Fields is now in a much better space professionally. She's been working hard on her Lifetime holiday movie "You Light Up My Christmas," which premieres on December 1.
Fields' latest project bears much significance because she's orchestrated an on-screen reunion with her "Facts of Life" co-stars Lisa Whelchel, Mindy Cohn, and Nancy McKeon.
Speaking to People a few days ago, Fields applauded her colleagues for coming through on the filming even when one of them experienced a family emergency midway.
"It was a lot of fun behind the scenes," Fields recounted of their filming experience. "It was great taking pictures." As fans await the premiere of "You Light Up My Christmas," let's hope Fields keep her breathtaking selfies coming.