Sterling K Brown Says His Boy Was Traumatized by His Character's Son's Death in 'Black Panther'
Sterling K. Brown recently visited "Late Night with Seth Meyers," and while talking about what his sons think of his acting job, he revealed that his 8-year-old was left traumatized by the death of Killmonger on Marvel's "Black Panther."
Sterling K. Brown might be considered one most iconic actors of our time, but his sons are not impressed at all with his work.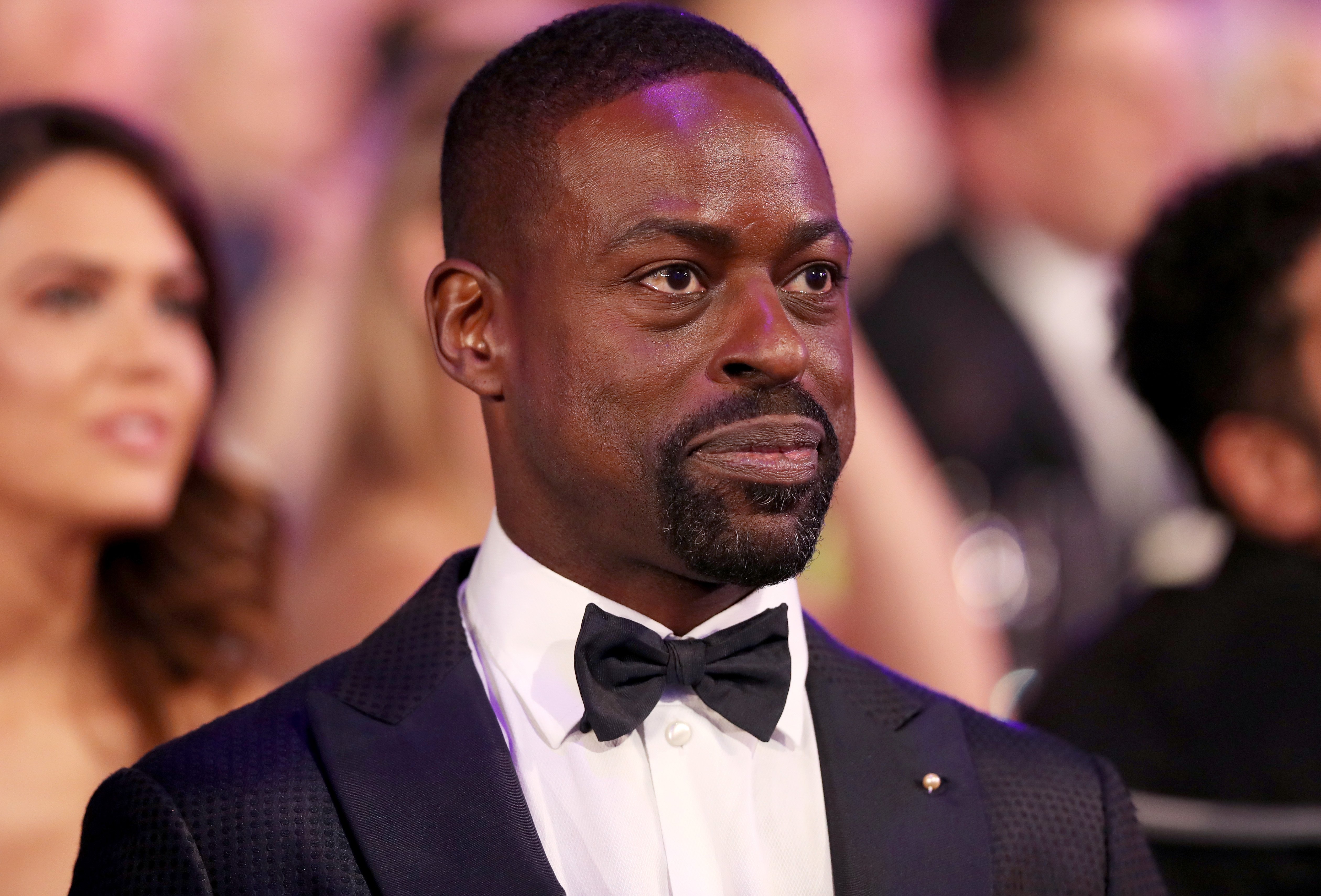 The "This Is Us" star recently visited Seth Meyers of his late-night show to promote his upcoming film "Waves," and while talking about his family and what they think of his work, the 43-year-old revealed he's not the cool dad he wishes he were.
BEGGING FOR COMPLIMENTS
Brown, who recently lent his voice to Lieutenant Destin Mattias in Disney's "Frozen II," took his wife, Ryan Michelle Bathe, and their kids Andrew, 8, and Amaré, 4, to the premiere of the film at the Dolby Theater in Hollywood, California.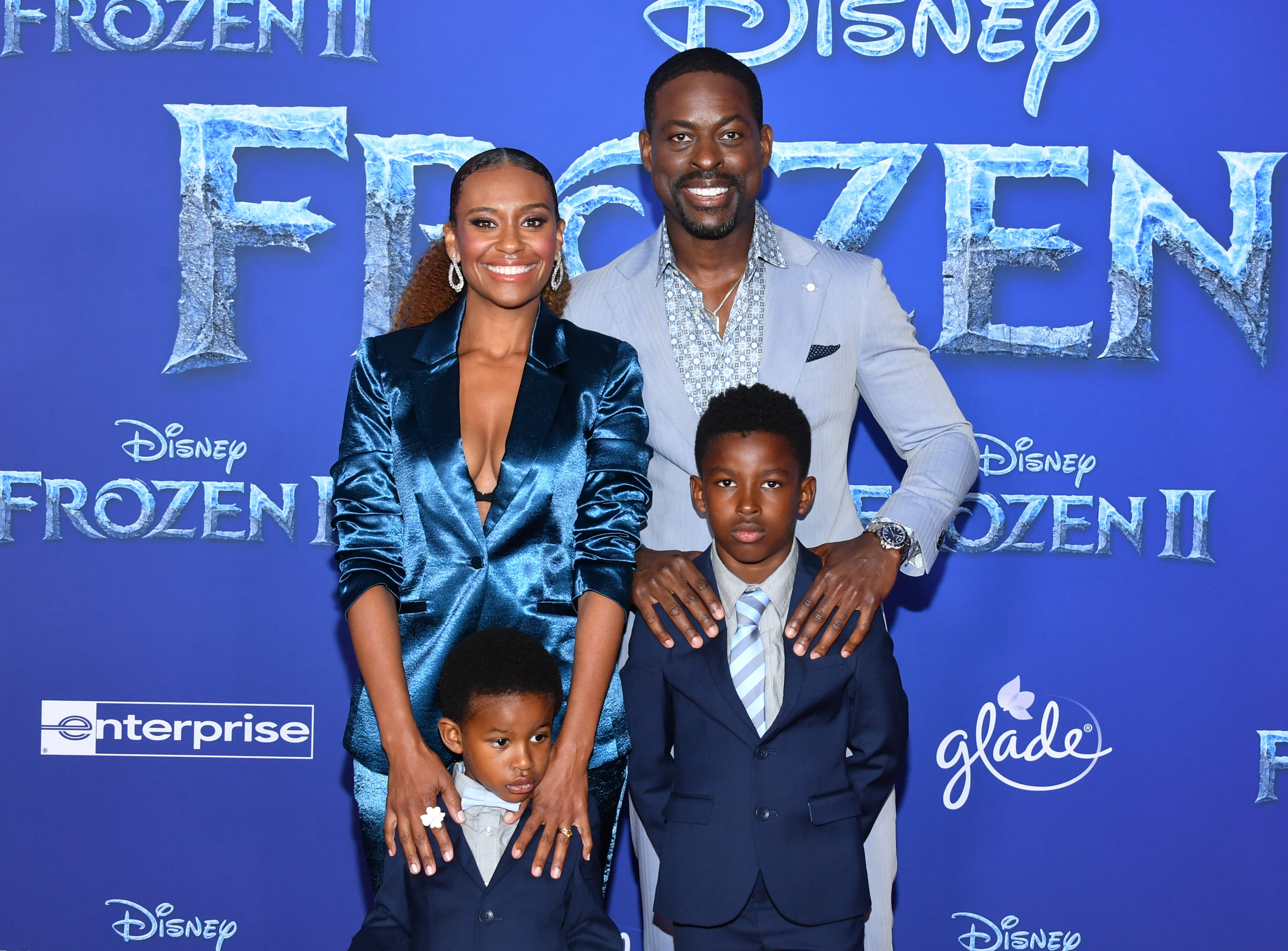 After the film, he says he asked his sons what he thought of his work in it, but their reaction was not what he expected.
Although Brown says the boys are impressed by the movie and love the music in it, they're not really excited by his participation in the film.
"I was like, 'Do you think Daddy did a good job?'" he recalled.  "And my 8-year-old is like, 'Yeah, you were fine.' Fishing for compliments from your 8-year-old, that's what I've been reduced to."
IMPRESSED IN THE WORST WAY
And while "Frozen II" doesn't seem to have affected the boys that much, Sterling told Myers "Black Panther," on the contrary, left a deep impression in his 8-year-old.
On the superhero film, Brown played the role of N'Jobu, the father of Michael B. Jordan's character Killmonger. 
Brown said little Andrew was amazed by the film but made sure to offer a little note to other parents, explaining: 
"If you take your son to a movie where the character that plays your son dies, he may have a traumatic effect."
The actor went on to explain that after Killmonger's death in the movie, Andrew got so affected he started crying and convulsing, and Brown had to pick him up to calm him down.
"I had to, like, pick him up, sit him on my lap and rock him and tell him it was gonna be OK," he recalled "And afterward, when we went to the after-party, he would not leave my side. He was like, 'When are we going home? We're going together. Until then, I'm not leaving you.' It was beautiful." 
A SENSITIVE LITTLE BOY
It seems like Andrew might be a bit sensitive when it comes to films with dramatic plot twists. 
Sterling also revealed during an interview with Jimmy Kimmel for his late-night show that Andrew cried uncontrollably when Peter Parker's Spiderman "disappeared" during "Avengers: Infinity Wars."
"And then in 'End Game' when Peter Parker came back he's like 'Yes! I knew it!" the actor recalled.
THE IMPORTANCE OF ART
For Brown, it is crucial to instill not only on his but all children a safe space for them to be creative and explore their imagination.
Art, he says, "gives them an outlet to create and a sense of validation that their unique perspective of the world is important."
Last year, the star partnered with the Thrive Collection and Clorox for a campaign called "Clean is the Beginning," through which they opened the Youth Opportunity Hub, a renovated arts space for at-risk youth in Harlem, New York.
Through art, he said, kids can learn values like responsibility, empathy, and teamwork, which he said he's also trying to instill in his sons as they grow up.