Keyshia Cole Is All Smiles in Family Photo Celebrating First Thanksgiving with Baby Son Tobias Khale
Keyshia Cole and Niko Khale celebrate Thanksgiving with their son Tobias, and his older brother Daniel Gibson Jr. This marks the first Thanksgiving holiday spent with their little boy, whom they welcomed earlier this year. 
Keyshia Cole made sure to take some pictures of her son Tobias' first Thanksgiving holiday, sharing their special celebration with their fans on Instagram.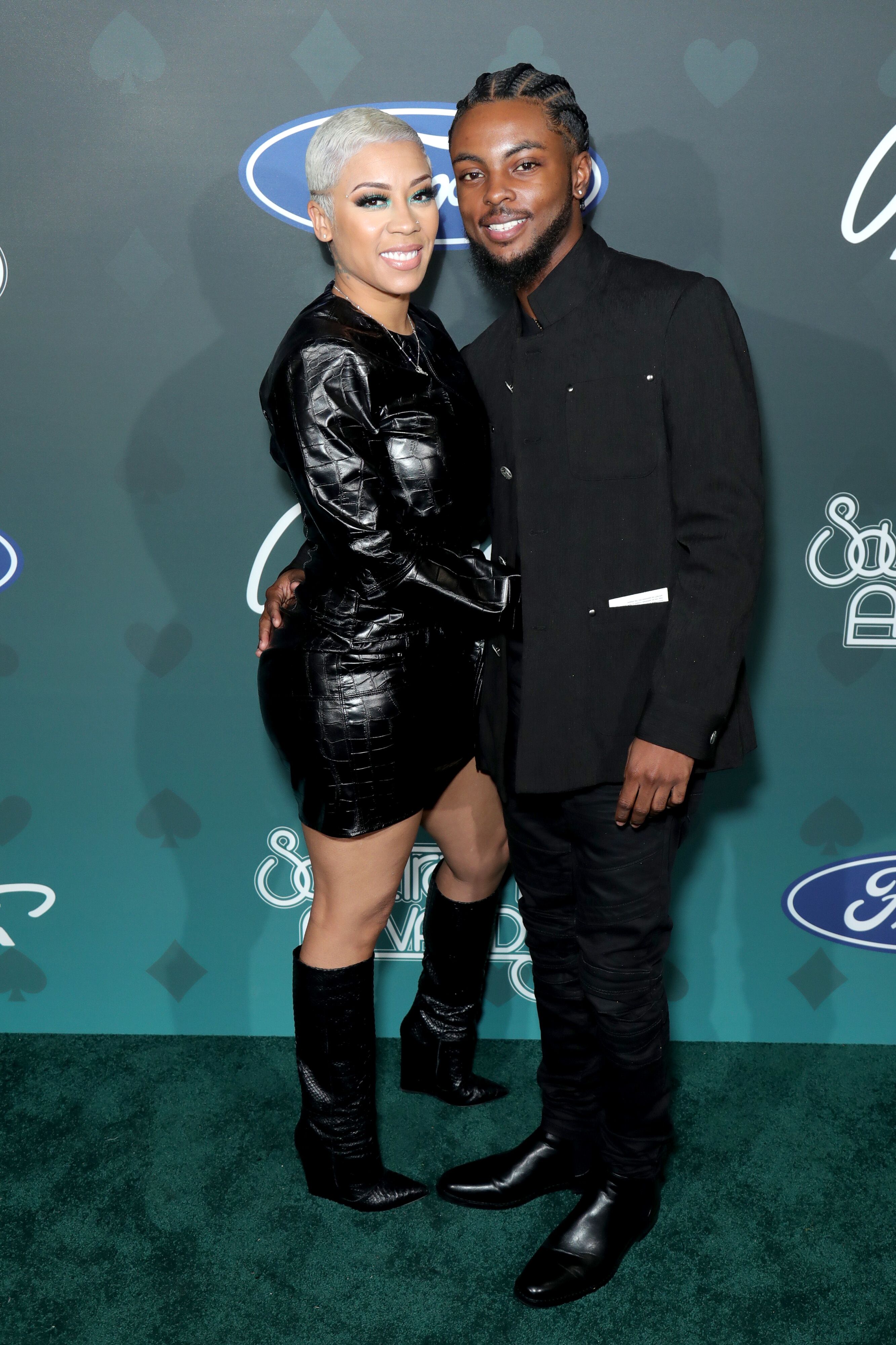 GRATEFUL FOR THE GIFT OF FAMILY
Celebrating their holiday at home, they posed for a photo while all gathered up on a sofa with the rest of their family. On the caption of her photo, she wrote: 
"Love and Happiness. Sharing laughs, enjoying good food. @tobiaskhale first thanksgiving. @nikokhale first thanksgiving as a father, and @daniel_gibsonjr first thanksgiving as a big brother." 
A SPECIAL THANKSGIVING SONG RELEASE
Likewise, a grateful Niko shared a snapshot of him carrying little Tobias, even releasing a song entitled "Sonshine" right on time for Thanksgiving. 
The proud parents welcomed their son back in August, just shortly after Keyshia revealed her talk show "One on One with Keyshia Cole." 
SHARING TOBIAS' PICTURES WITH FANS
Both Keyshia and Niko have been sharing snapshots of their little boy on Instagram, even creating an Instagram account for him, much to the delight of their fans. 
While they waited a while before releasing any pictures of their son, there's no stopping them now and she's delighted to share him with the rest of the world. Before posting pictures of him, she revealed: 
"I absolutely couldn't wait to post these pictures, He's such a little blessing, and I'm completely in love with him. The smiles he gives EVERY SINGLE Time you smile at him brighten the worst of days. So happy Daniel Gibson, Jr. has a baby brother now."
PUTTING FAMILY FIRST
Before giving birth to her son, Keyshia acknowledged that despite her busy schedule, her family will always come first. At the time as she waited for the arrival of Tobias, she said it "felt like Christmas" and that she was getting one of the greatest gifts of all time. 
"Tomorrow is the day, We will have one more to add to the big picture, Family first, I'm nervous, but I'm ready! It's like Christmas, [with Niko and me] getting one of the greatest gifts of all time!"