Christina Anstead from 'Flip or Flop' Poses with Her 3 Children in Front of a Christmas Tree in Thanksgiving Pics
"Flip or Flop" star Christina Anstead enjoys mommy time with her kids as he shares thanksgiving pictures of them in front of a Christmas tree.
It is that time of the year again when families, friends, and loved ones get together to give thanks for what they have. The family of Christina Anstead was not left out as pictures suggest.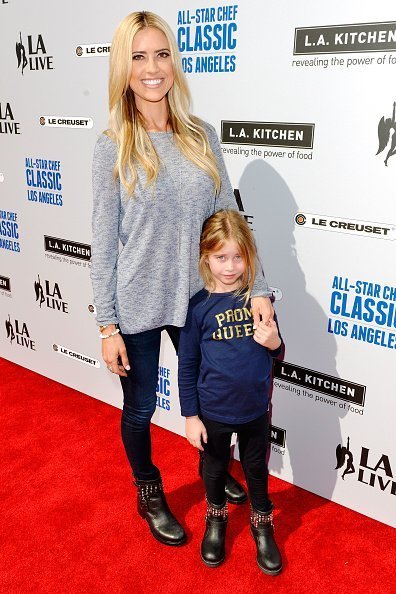 The mother of three took to Instagram to share a montage of images of her thanksgiving celebration with her blended family. In the first photo, the three children posed with their dog in front of a Christmas tree.
While Brayden is wearing a big smile for the camera, Taylor is seen trying to soothe a disgruntled Hudson as the concerned dog looked on. The boys are seen wearing a patterned matching outfit while the girl is adorned in a black jacket atop a skirt.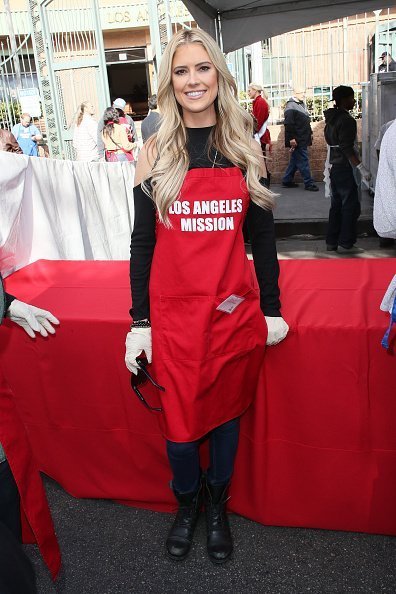 The HGTV star joined the group in another snap, wearing a sweatshirt over jeans while carrying her sleeping two month-old baby. The mother of three conveyed her gratefulness in her caption with a love emoji.
Anstead wrote in the caption of the photo:
"Thankful (and the best I could get)."
The "Flip or Flop" star in a recent Instagram post gave an insight into how grueling her pregnancy journeys have been. She revealed that she suffers from PCOS hence not having a normal ovulation cycle.
The HGTV star shared that her easiest pregnancy was her first, Taylor, as she went through "physically and emotionally draining" complicated processes to birth her sons.
The "Christina on the Coast" star has not been finding it easy as she complained about her struggles with caring for her newborn six weeks after she had him.
The new mom who is set to resume work in a few weeks revealed that her baby is a handful as he cries "for hours straight." She wrote in her caption:
"Newborn life is hard. It's not all Instagram filters of perfection that people put out there. [expletive] that. That's so misleading for new moms."
The "Flip or Flop" star welcomed the newest member of the family in September 2019 with her husband, Ant Anstead. The couple got married in a "hush hush" wedding ceremony in December 2018.