Toys 'R' Us Returns with Its First New Store in New Jersey after Closing Its Doors Due to Bankruptcy
Congratulations are in order for toy and clothing retail company , Toys 'R' Us as they recently opened a new outlet in New Jersey after closing up because of bankruptcy.
Back in 2017, Toys 'R' Us broke many hearts when they announced that the closedown of all stores due to bankruptcy.
#njmornings Every time I turn around some fresh faced tall guy is gunning for my job! I think I'm in trouble this time. @News12NJ @ToysRUs #Paramus pic.twitter.com/TXqAtlEpMn

— Tony Caputo (@TonyCaputo) November 27, 2019
Up until that incident, the franchise enjoyed 70 years of bringing smiles to the faces of children and by extension, their parents.
Toys 'R' Us must have missed bringing joy to families as they are back in business according to a recent report by News 12.
According to the site, the toy, clothing, video game, and baby product retailer opened a store at Garden State Plaza Mall in New Jersey.
The store, which opened just in time for Black Friday and holiday shopping, is under new management.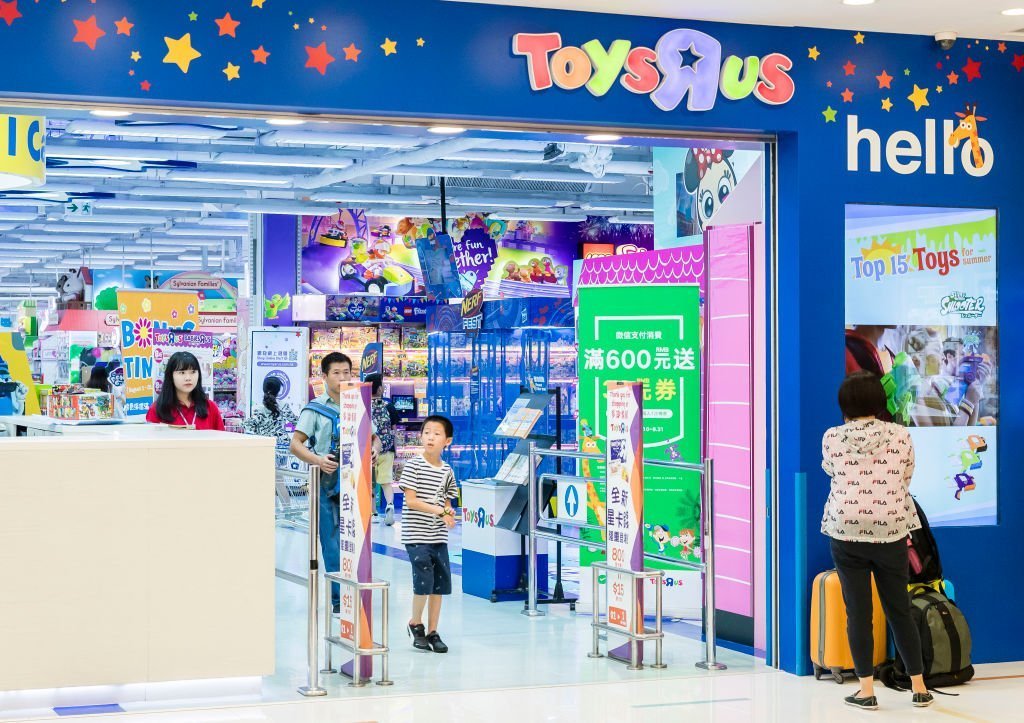 According to CNN the rebranded owners, Tru Kids, worked hard at reworking the store's look and feel. The efforts put in will allow brands to make designs based on customer experience.
Although the new stores will be smaller, the CEO and president, Richard Barry, expects them to be more engaging.
The stores will also carry fewer toys than their predecessors, which will allow the occurrence of more interactive experiences.
Mental Floss
added
that Tru Kids Brands purchased the company's liquidated assets at an auction last October.
Subsequently, Tru Kids partnered with software retailer, B8ta, to construct smaller, more creative offline stores.
The new store at Garden State Plaza Mall stands at about 6500 square feet, which makes it much more efficient than the former 40,000-square-foot stores.
During an interview, Barry
stated
:
"We wanted to make sure that everywhere you turned in the store, there was interactivity. We have an amazing number of digital experiences throughout the store, but we also have good old analog [experiences]. Take the products out of the boxes, and kids will be able to get their hands on them."
Customers are excited about the return of the franchise, which CNBC reported was announced in July. They are thrilled that Toys 'R' Us kept to their word by opening a store in the U.S ahead of the holidays.
However, that's not where it ends as the toy store intends to open ten stores nationwide in 2020, which could include a more massive New York flagship.
The store's partner, B8ta, has more than ten stores in malls around America, including the newly opened branch in Hudson Yards in New York. The retailer is helping the
Toys R Us
brand rent out space to various toy brands within the store.