Laverne Cox from 'Orange Is The New Black' Talks Stigma Surrounding HIV/AIDS and Reflects on People She's Lost to the Disease
American actress Laverne Cox commemorates World AIDS Day by sharing insight into her challenges growing up. She lost some of her close relations to the heavily stigmatized disease. 
The "Orange Is the New Black" star collaborated with Band-Aid and RED for World AIDS Day, which was marked on Sunday, December 1. 
COX PASSIONATELY TALKS ABOUT THE SPREAD OF AIDS IN THE PRESENT DAY
Cox granted People an interview, and it was there she explicitly recalled living through the historical HIV/AIDS epidemic. The star first expressed disbelief that many people still fall victim to AIDS despite the many medical inventions that have been launched to protect and to treat it. She said:
"It's intense that in 2019, AIDS is still an issue in a lot of parts of the world, that we have new transmissions every year. It's insane to me when we can prevent it."
This explains why the openly transgender star has chosen to work closely with Band-Aid and RED to fight and raise the public's awareness about the disease. 
COX'S PASSION IS ROOTED IN HER PAST EXPERIENCES 
An emotional time came for the gorgeous actress while she spoke to PEOPLE as she honestly disclosed that she has had to watch her loved ones die of the disease, which pushes her to work harder to fight it.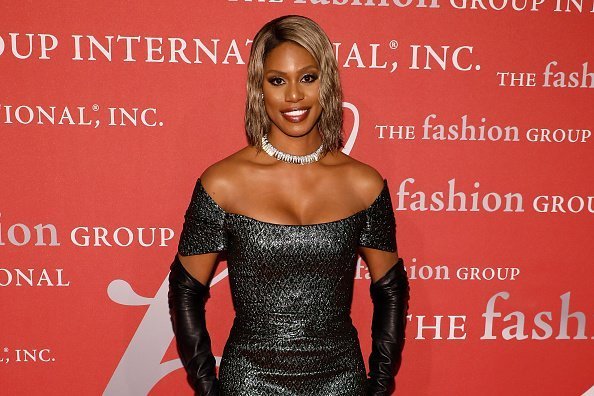 Laverne Cox explained that as a little child, at a time when AIDS was still surrounded by great mystery and stigma, she had to watch two of her mother's Black gay friends become HIV-positive and die quickly afterward. 
The losses are just a fraction of the lot Cox says she has had to endure. She has also had to suffer the turmoil that came with the LGBTQ community getting stigmatized because of the spread of the incurable disease. 
"Imagine you go through puberty, and you realize that you have sexual feelings, and you think if you have sex, you're going to get AIDS and die. That was in the back of my head for years... that if I'm sexual, then that means I deserve to die," Laverne said.
COX IS STILL SUBJECTED TO "AIDS GOSSIP"
Although it is a known fact that Cox is openly HIV-negative, she disclosed that it's still necessary to discuss your status as a means of alleviating the stigma that surrounds the topic. 
Cox also emotionally explained that although she is a celebrity, she is still the subject of loud whispers of the AIDS discussion when she is identified as openly transgender.
Thus the entertainer's passion when it comes to spreading awareness about AIDS to abolish misconceptions that the disease is completely eradicated and also that there is nothing that can be done to treat the disease.