Dwyane Wade Responds to Backlash over Son Zion's Appearance in Thanksgiving Family Photo
Dwayne Wade is speaking out against internet trolls after his family's Thanksgiving photo sparked outrage on social media.
When Gabrielle Union posted a picture of her husband, Dwayne, holding their daughter, Kaavia James, with his son, Zion, in-between them for Thanksgiving she didn't expect the backlash she got.
Many observers disagreed with the basketballer for permitting his 12-year-old son to wear a crop top and acrylic nails after Zion's fashion choice became pronounced due to the hand he rested on his father's shoulder.
Dwyane, however, is having none of the bad energy as he has a word for the haters.
Three days after the Instagram post went up, Dwayne took to his Twitter to clap back at haters per a Today report. The former basketballer described the comments as "stupidity" before sternly letting the haters know that he has been chosen to lead his family, not them.
He ended his rant by affirming that he and his family will continue to support each other with pride and love.
I've seen some post-thanksgiving hate on social about my family photo. Stupidity is apart of this world we live in—so i get it. But here's the thing—I've been chosen to lead my family not y'all. So we will continue to be us and support each other with pride, love & a smile! ✌🏾

— DWade (@DwyaneWade) November 30, 2019
PEOPLE added that Dwayne's tweet attracted attention from his supporters, one of who mentioned that it was encouraging to see a power couple like Dwayne and Gabrielle accept their son's individuality.
The 37-year-old replied the supporter that his primary goal as a father was to ensure his children knew that he "sees, loves and supports" them.
The current social media drama is reminiscent of the one the Wade-Union family faced back in October when she shared a picture of her, Kaavia, and Zion.
The image, which was initially posted on her husband's InstaStory, showed Kaavia throwing her signature mean face at the camera. However, what caught people's attention was the "my girls" caption, which Dwayne used in his post.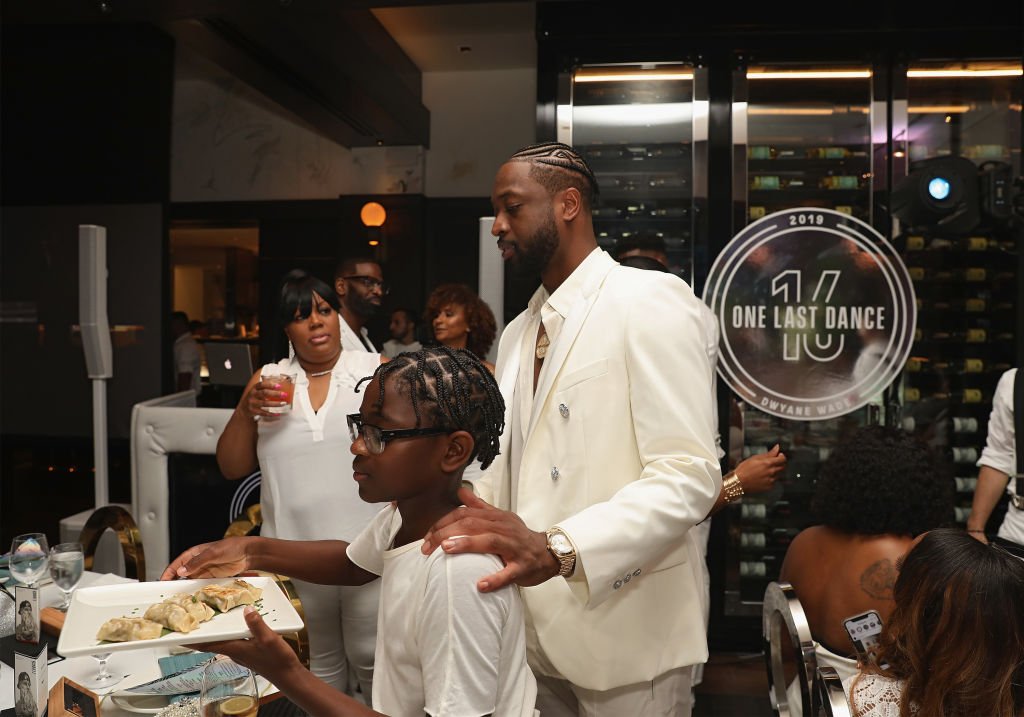 After a few days of getting dragged by followers, Gabrielle eventually spoke up, writing:
"Looks like love to me. I truly hope that everyone gets the love, support, and hugs they deserve. Also Kaav ain't with the dumb [expletive]. Peace & Blessings good people."
Amid all the drama, TooFab
recounted
how
Gabrielle
lost her job on "America's Got Talent" after one season as a judge.
According to the publication, the 47-year-old reportedly got fired after she complained about a racist joke that comedian, Jay Leno, told on camera.
The "Being Mary Jane" star also allegedly called out Simon Cowell for smoking inside the building – an action which is against the rules of the show. Soon after the news became public, Dwayne came to his wife's defense on social media, as expected.
The show of support between Dwayne and his wife remains unparalleled, and fans love to see it.