Kenan Thompson's Wife Christina Evangeline: 5 Adorable Facts to Know
Comedian and actor Kenan Thompson is the longest-running member of "Saturday Night Live." Although he's well-known for his professional feats, there are few details about his personal life and family, especially about his gorgeous wife, Christina Evangeline.
Thompson, 41, has been entertaining and making people laugh for over three decades, appearing in the '90s hit movies like "The Mighty Ducks" franchise, and "Good Burger," and the TV shows "All That" and "Kenan & Kel."
He's been a cast member of "Saturday Night Live," one of the most popular comedy sketch shows in the U.S, since 2003, and has received three Emmy Awards nominations with one win for his work on the show.
Despite his good-natured attitude and his talent for making people laugh and feel comfortable, Thompson is a reserved person. He prefers not to flaunt his private life that much, only offering small details about his family on rare occasions.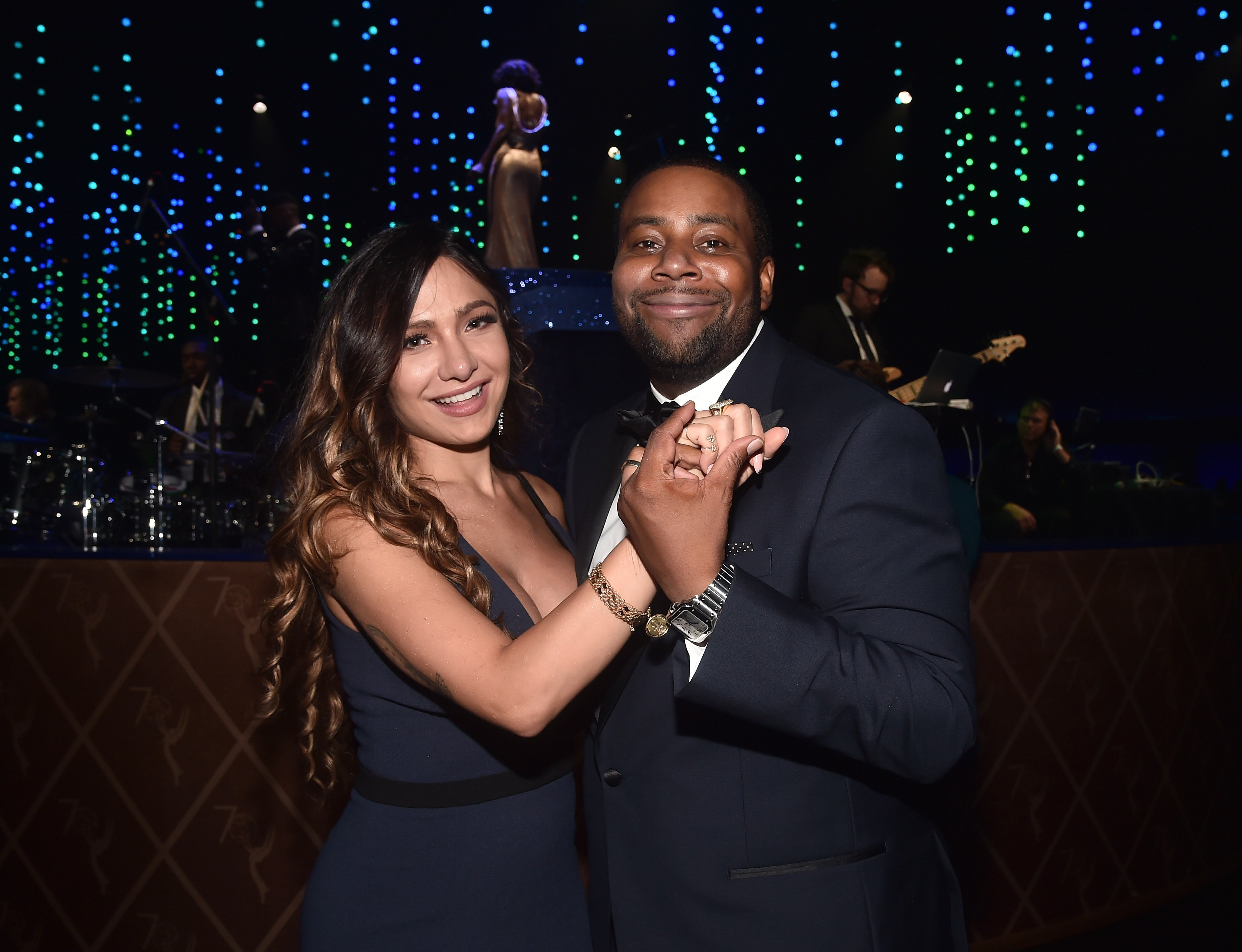 Especially about his wife Christina Evangeline, and their two adorable daughters. So, here's a quick guide to Kenan Thompson's wife.
CHRISTINA EVANGELINE- BIO, AGE, ETHNICITY AND NET WORTH
Christina Evangeline was born on March 24, 1989, in the U.S. She celebrated her 30th birthday earlier this year.
Following her husband's example, the gorgeous lady is rather careful about sharing too many details of her life, which is why, although it is known that she has family from Halifax, in New Scotia, her actual birthplace is unknown.
There's also a lack of information about Christina Evangeline's parents. However, she has shared some pics from her childhood on Instagram, often saying how much he misses her father, who must've passed away already.
Some fans have wondered if Evangeline is Greek because she's often seen traveling around Mykonos and other Greek islands, but that's not the case.
Christina Evangeline's net worth is not known, but as the wife of a famous comedian, she must be prone to share Kenan Thompson's net worth, which is allegedly set to be $11 million according to Celebritynetworth.com.
CHRISTINA EVANGELINE'S CAREER
According to reports, the mother of two started her career in the entertainment industry as a model. However, there are no pics available from her model days.
She's also an actress known for the 2015 short film "Mini-Supreme," which follows the story of a woman that, after being fried from her show, enters a beauty pageant for little girls claiming she's a 7-year-old with a growth disorder.
There are not more Christina Evangeline movies. Still, it seems like she has found her passion somewhere else, as Kenan Thompson revealed on "The Wendy Williams Show" that his wife is an interior designer.
MARRIAGE TO KENAN THOMPSON
It is not clear when this couple started dating, but according to US Weekly, they were introduced by talent manager Danny Estrada.
The lovebirds tied the knot in November 2011 in Atlanta, Georgia, Thompson's hometown.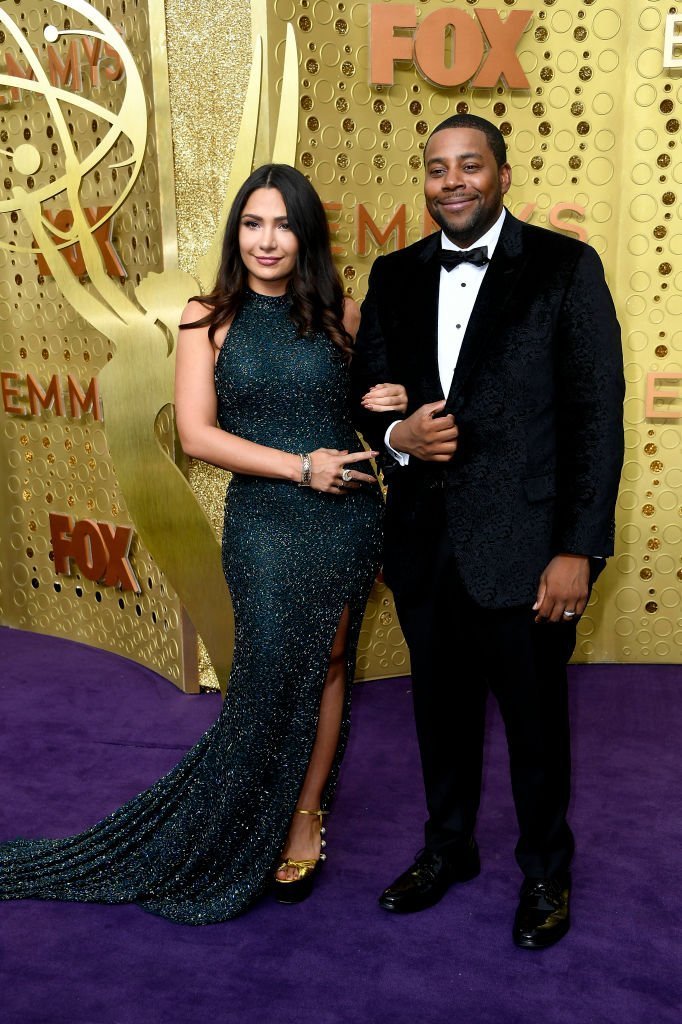 They rented the Artic Room of the George Aquarium and counted with the presence of their closest family and friends, including actor and rapper Nick Cannon, who was also the DJ at the party.
"[They're] very happy. They've lived together as a couple and were excited to share the moments with close friends," said a source close to the couple to US Weekly. "She was thrilled and a beautiful bride."
They have now been together for eight years and without any kind of scandal attached to their names.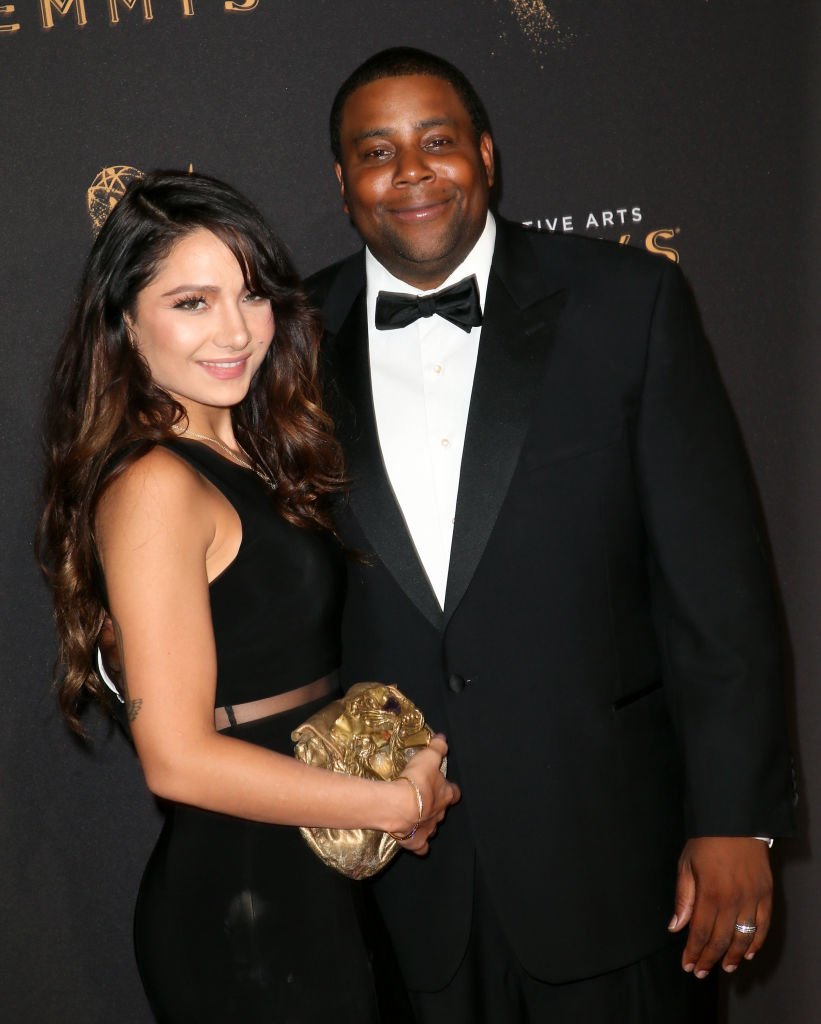 THEIR TWO BEAUTIFUL DAUGHTERS
Kenan and Christina welcomed their first child, daughter Georgia Marie Thompson, on June 22, 2014. The baby came into the world at 6 1/2 pounds, said a spokesperson for the family at the time.
Soon after, Georgia became the center of Kenan's and Christina's lives, and the comedian often gushed about his little girl whenever he had the chance to do it.
Four years later, the couple welcomed their second child, also a daughter: Gianna Michelle was born on July 31, 2018, in Florida.
The couple didn't announce Christina's pregnancy, and when she was five weeks away from giving birth, the expectant mother shared an Instagram post flaunting her baby bump to share the good news.
For Thompson, being a father is one of the funniest things he's ever done, as he explained:
"Kids are hilarious. They say the darndest things, but that's just because they don't really know what they're saying, and that just makes much more funniness happen."
CHRISTINA EVANGELINE'S CHARITY WORK AND HOBBIES
Christina is deeply involved with the work of several non-profit foundations, volunteering and supporting organizations like The Cristian Rivera Foundation, Save The Children Federation, My Stuff Bags Foundation, and the American Refugee Committee.
She's also the co-founder of Evermore, a support group she created with two therapists friends to help other people that are grieving the loss of a loved one through group dinners.
The catch is meeting more people that have gone through the same.
Whenever she's not working at home or bringing her philanthropist side out to help, Christina Evangeline enjoys traveling around with her husband and daughter, taking photos, videos and exploring what the world has to offer.