Rosa Parks Honored with Life-Size Statue in Alabama on 64th Anniversary of Her Arrest Which Sparked the Montgomery Bus Boycott
Activist Rosa Parks was honored with a life-sized statue in Alabama during the 64th anniversary of her arrest which sparked the boycotting of the Montgomery Bus back then. 
It's been 64 years since activist Rosa Parks was arrested for refusing to move to the back of a city bus in Montgomery, Alabama. Now, aside from having an annual Rosa Parks Day in the city, after the Legislature approved the honor for the civil rights icon last year, they also unveiled her own statue on December 1.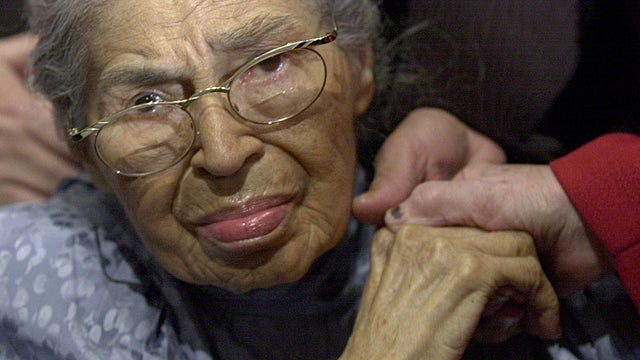 CELEBRATING ROSA PARKS
According to city mayor Steven Reed, the city's first African-American mayor, the Rosa Parks Day honors a woman who had so much courage in her heart to stand up for what she believed was right. 
"Today, on the second official Rosa Parks Day, we honor a seamstress and a servant, one whose courage ran counter to her physical stature. She was a consummate contributor to equality and did so with a quiet humility that is an example for all of us."
Rosa Parks statue to be unveiled in Alabama https://t.co/0YdmQrhiVc

— TIME (@TIME) November 30, 2019
WHAT HAPPENED ON DECEMBER 1, 1955
On December 1, 1955, Parks was on the way home from work when she refused to give up her seat on the bus for a white man. After being arrested for doing so, Rev. Martin Luther King, Jr. prompted the 381-day boycott of the Montgomery bus system.
The boycott ultimately led to a Supreme Court ruling that desegregated public transportation in Montgomery. She then became a major symbol of the civil rights movement, as the boycotting of the Montgomery bus system not only led to the desegregation of public transport, but to revisiting other segregation laws as well. 
INTRODUCING ROSA PARKS TO FUTURE GENERATIONS
Aside from Alabama, Barbie manufacturing company Mattel also launched a doll in her honor earlier this year. Her doll contained informative material about the achievements that Rosa had made and includes clothing patterned to her original style. 
Rosa Parks will be honored with a new statue in downtown Montgomery, Alabama, 64 years to the day she was arrested for refusing to move to the back of a city bus https://t.co/ODp0sGmCMu

— CNN (@CNN) December 1, 2019
A spokesperson for Mattel revealed that Rosa's doll, alongside Sally Ride's, were made to inspire the future generation of girls. 
"Both Sally Ride and Rosa Parks made the world better for future generations of girls. By celebrating their achievements with dolls made in their likeness, we hope girls will be inspired to pursue their dreams."
The dolls were released on Women's Equality Day and are available in the market on limited quantities.