Porsha Williams Visits Andy Cohen on WWHL & Says She Still Has Unresolved Issues with RHOA Co-Star Eva Marcille
Porsha Williams was in New York for an interview with Andy Cohen, and she commented on her clash with Eva Marcille.
"Real Housewives of Atlanta" star Porsha Williams commented on her ongoing feud with co-star Eva Marcille and admitted they have 'a lot to deal with' at the reunion.
And curiously enough, it all started with a stuffed doll and a birthday party...
Porsha is being accused of lighting a fuse between Kenya and Eva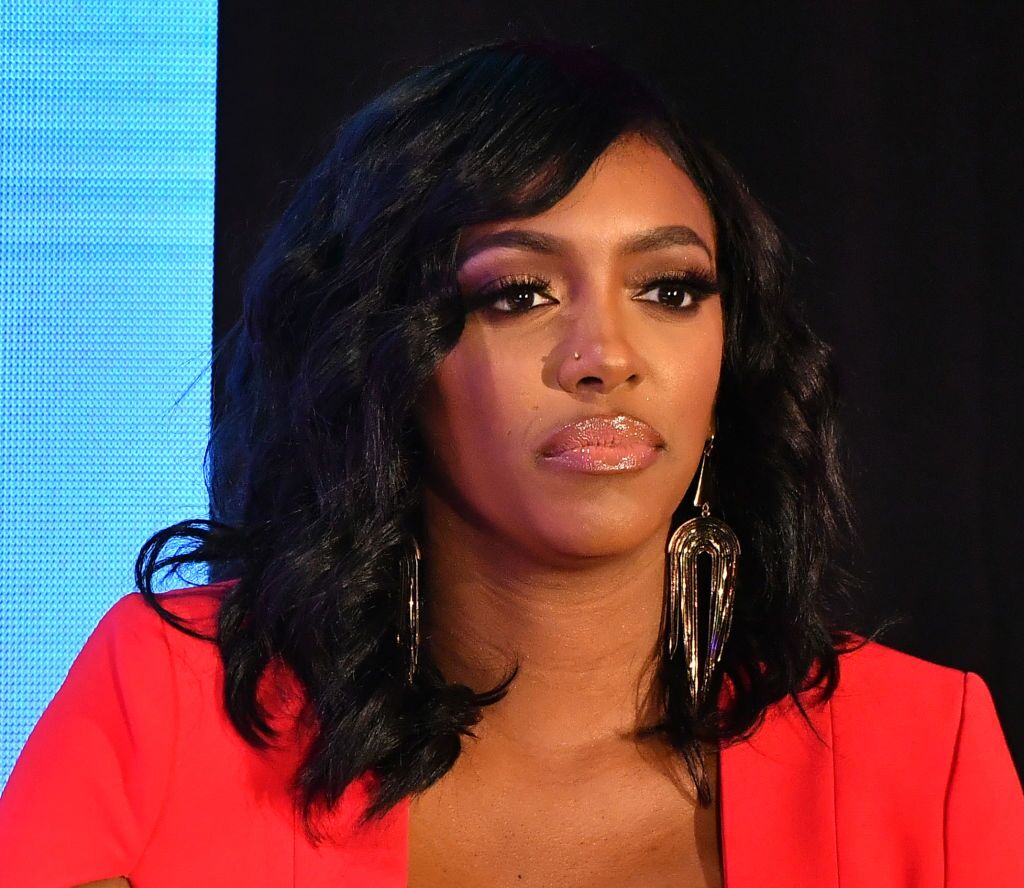 PORSHA WILLIAMS ADMITS TO CLASH WITH EVA MARCILLE
After a viewer commented on the growing tension between Porsha and Eva, including some subtle shading, the reality star admitted that there are some unresolved issues between them. She said:
"I think your read is right on that. I have definitely seen some backhanded things. I think there's a lot to deal with at the reunion."
According to Porsha, it all started when Kenya Moore threw a Barbie-themed birthday party for her daughter Brookly's first birthday. 
EVA MARCILLE SKIPS BROOKLYN DALY'S BIRTHDAY PARTY
To Kenya's chagrin, Eva didn't bring her children to Brooklyn's party allegedly because she wasn't sure about "the vibe." Porsha spilled the beans to Kenya and a clash ensued.
CLASH OF THE NEW MOMS
Sadly, all three women have recently welcomed babies into their lives, but instead of bringing them together, the experience seems to have become yet another reason for their constant feuding.
PORSHA WILLIAMS BACKS NENE LEAKES
In a surprise turnabout, Porsha, who has had some serious clashes with her co-star, ended up defending her.
A viewer accused NeNe of not taking responsibility for the consequences of her actions, and Porsha came to her co-star's defense, saying:
"Listen, in this group these ladies have a hard time doing that. I have been… I have had a hard time with that, too, and had to come around to, you know, go on somewhat of an apology tour. I think if you continue to watch the season you may see a little bit of a different NeNe." 
Season 12 of "The Real Housewives of Atlanta" is proving to be the most exciting ever so far, and Porsha hints that it will soon be even better.
CLASH BETWEEN PORSHA AND EVA DIVIDES HOUSEWIVES
The budding feud between new moms Eva Marcille and Porsha Williams is dividing the cast of "The Real Housewives of Atlanta."
The battle lines are drawn, with Porsha, Kenya Moore and Tanya Sam on one side, and  Cynthia Bailey, Eva and NeNe Leakes on the other.
Kandi Burruss, who is refusing to take sides, may well end up getting squashed by the warring fronts...
Porsha is being accused of lighting a fuse between Kenya and Eva, and of subtly shading Kenya since the return to the show.
What a tangled web of conflicts and loyalties...Which makes for riveting TV.