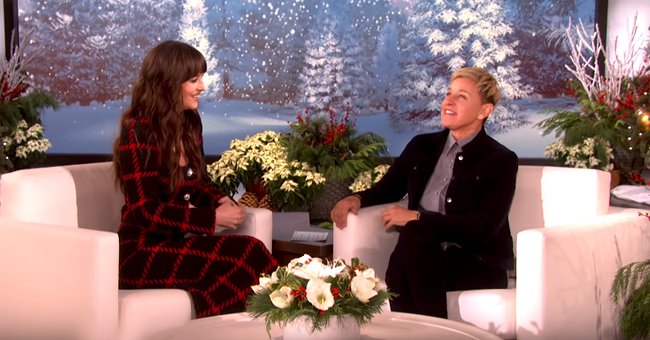 youtube.com/TheEllenShow
Ellen DeGeneres Missed Dakota Johnson's Birthday to Watch Football Game with George W Bush and Fans React
Dakota Johnson's recent appearance on "The Ellen Show" left a lot of people feeling awkward for both stars. Mostly, though, persons called out the host for her questionable actions.
To many, the fact that Ellen DeGeneres would be friends with George W Bush was a mystery in itself. However, Ellen addressed that when she said she's friends with many people who don't share her beliefs.
While that's fair enough, the comedian may have more explaining to do after losing track of a party invite from Dakota Johnson. The clip and reactions are found below.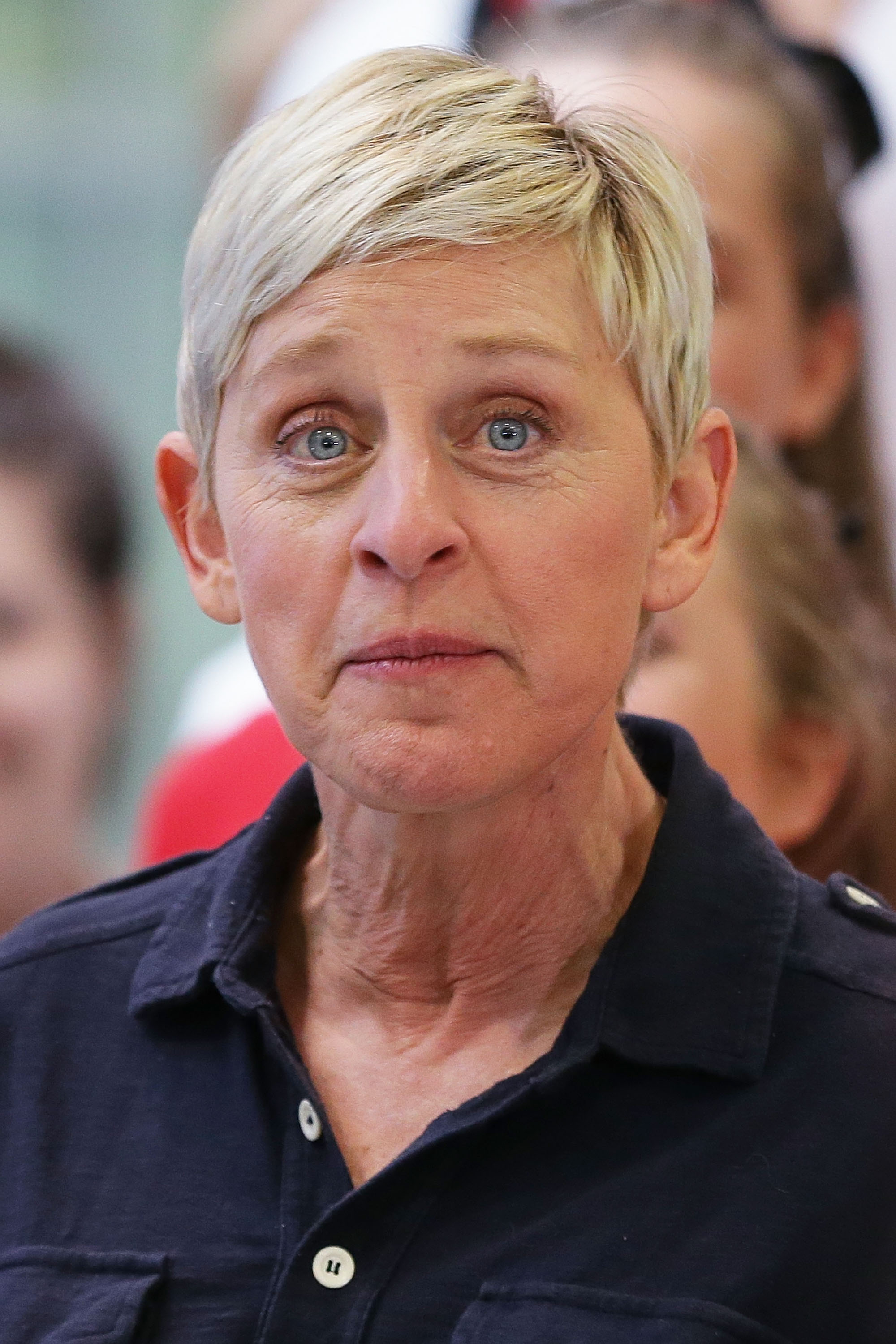 Ellen DeGeneres arrives in Sydney, Australia to film her show on March 22, 2013 | Photo: Getty Images
An awkward start
Last week, Johnson appeared on the show and was immediately asked by host Ellen about her recent birthday bash. "I wasn't invited," Ellen claimed.
Johnson replied, "Actually, no, that's not the truth, Ellen. You were invited." When questioned, the 30-year-old encouraged Ellen to ask her entire staff about the invite.
Fortunately for the comedian, a producer chimed in and said that she was out of town at the time. Ellen added that the party was too far away for her to go anyways. It was in Malibu.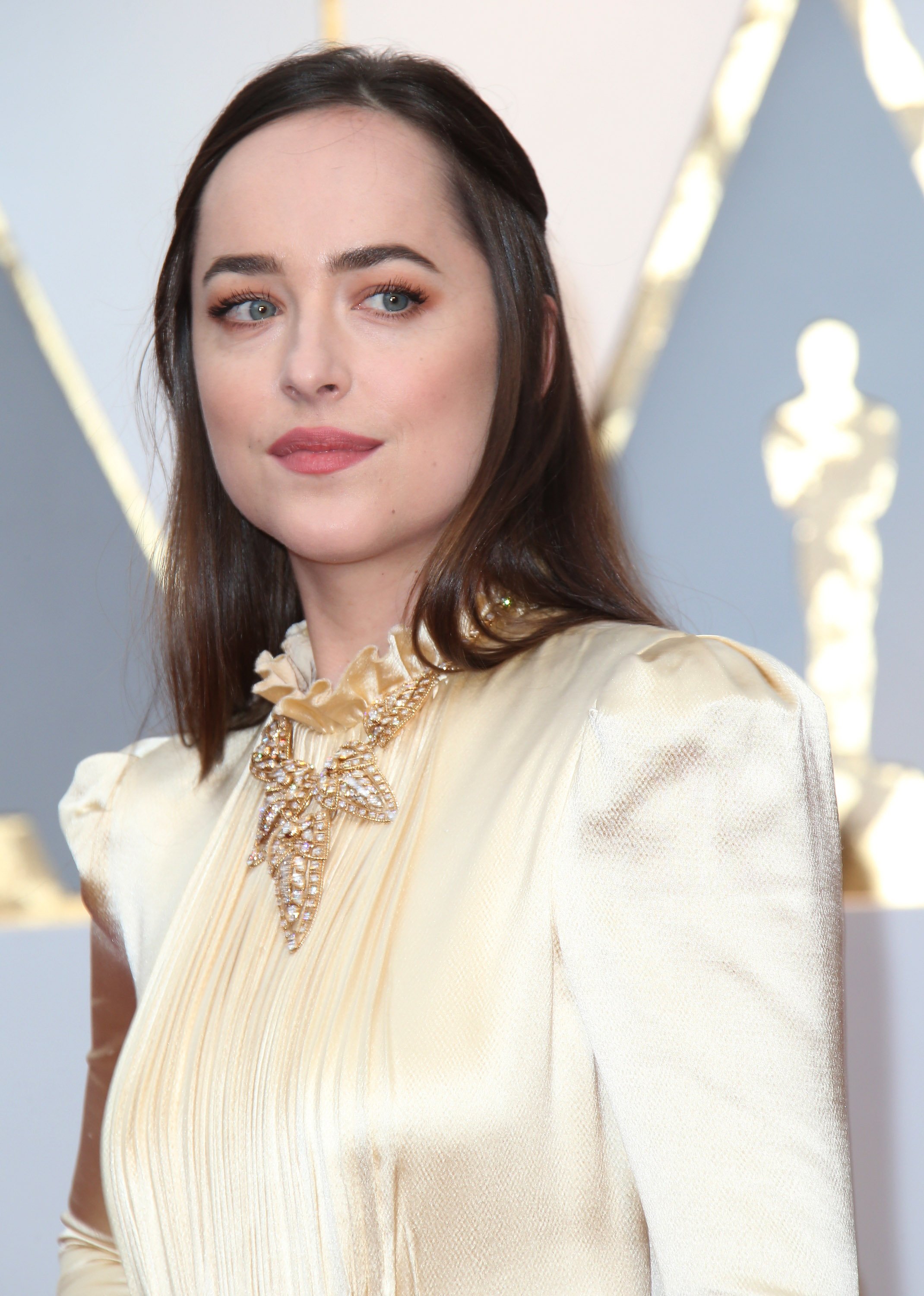 Dakota Johnson attends the Annual Academy Awards in Hollywood, California on February 26, 2017 | Photo: Getty Images
Opinions roll online
The conversation swiftly moved on, but viewers wasted no time in connecting the dots. The day after the party took place was the day fans spotted Ellen at a football game with George W Bush and his wife, Laura.
The heat came down on Twitter. One person said they were "shaking" upon the realization that Ellen's outing and Johnson's bash was on the same weekend.
Another person suggested that Johnson's undertone had less to do with Ellen missing her party and more to do with her controversial friendship with the former president.
Some just laughed it off
Many people praised Johnson for boldly correcting Ellen's initial claim about not getting an invite to the party. Of course, there were also the jokes.
One person depicted Johnson pushing Ellen off a cliff while another compared the interaction between the host and her guest to them when they go out on dates.
An awkward end
In addition to the awkward party topic, Johnson also revealed in the interview that Ellen is not her favorite comedian — Tig Notaro is — and so the cringefest continued.
Thankfully, the uncomfortable scenario is a rarity for Ellen. Sometimes, she avoids it all by having guest hosts on her show. For instance, she invited John Legend to stand-in last month.
John Legend guest hosts for Ellen
Legend had no awkward moments during his time, but he did get scared out of his wits when wife Chrissy Teigen surprised him by jumping out of a box.
The beloved couple was arguably the perfect pair to take Ellen's place for the day. Teigen with her hilarious personality and Legend with his soothing demeanor.
Apart from last week's mishap, though, most would agree that Ellen takes the cake as one of the best hosts on television. Unfortunately, awkward moments in life are inevitable.
Please fill in your e-mail so we can share with you our top stories!