Tom Hanks Talks to Ellen DeGeneres about 'A Beautiful Day in the Neighborhood' and Shares the Lesson Mr Rogers Taught Him
Tom Hanks stars as the legendary host, Fred Rogers, in the film "A Beautiful Day in the Neighborhood." During a recent interview, the actor shared how stepping into the shoes of the late entertainer made him a better listener.
With the new movie loosely based on Mr. Rogers'  profile as penned for an "American Heroes" issue of Esquire in 1998, Tom had to live himself into Fred's world to connect with and adequately portray the role.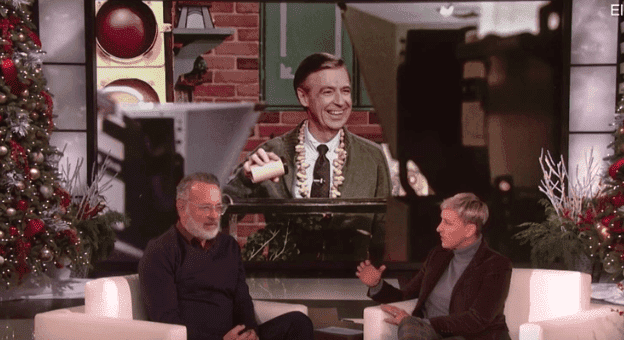 The weight of expectations in regards to the film reared its head while they filmed in Pittsburgh, and with the Pennsylvania native being a local legend, a man Tom met in an elevator brought the point across when he mentioned that they take Mr. Rogers "very seriously" around those parts.
"Everybody in Pittsburgh knew that we were shooting there," Tom said, "And we had a real sense of responsibility. That was a veiled threat, that was literally, "Don't screw this up, somehow!"
But in the process of living himself into the character, Tom realized that his efforts led to learning the importance of listening to others as he explained during his sit down with Ellen DeGeneres on her show:
"I'm trying to learn from him - you try to learn a little something from every gig - he taught me that listening is a million times more important than talking."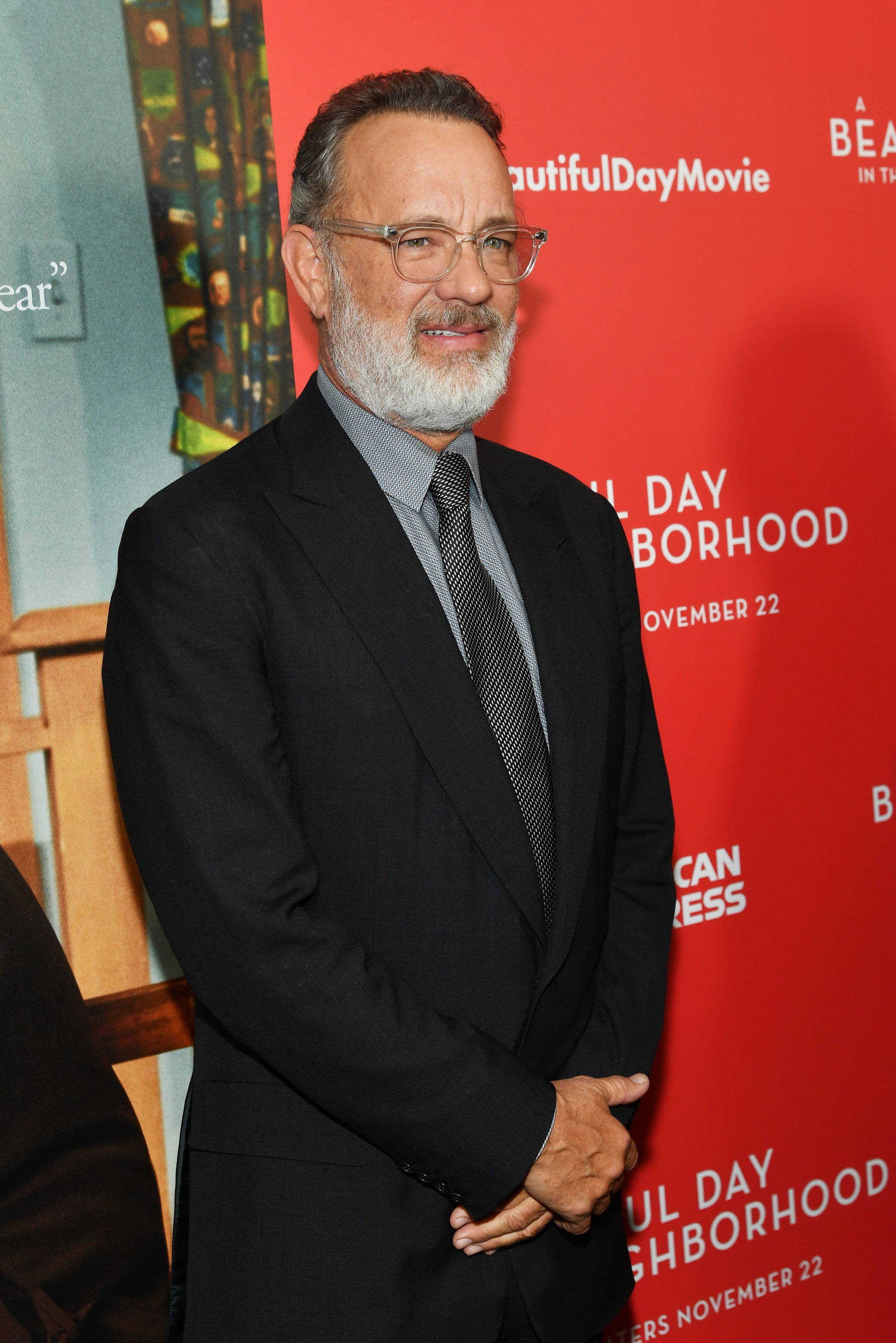 The way Fred Rogers lived his life had such an impact on the award-winning actor that he now uses the acronym W.A.I.T. when interacting with others, which stands for "Why am I talking?"
While Tom reveled at the information one can gather about others by just listening, the fact that Ellen does that daily with her show didn't pass him by as he promptly said to her, "And thanks for listening to me right now, you are a magnificent show host."
Stepping into the shoes of Mr. Rogers, who starred in 31 seasons of "Mister Rogers' Neighborhood," took a change in mindset, which the filmmaker, Mari Heller helped Tom achieve by reminding him to slow down.
Having inspired generations of children during his time on the air, Fred became known for his almost aggressive generosity, and that is the angle which Mari tried to instill in Tom's portrayal.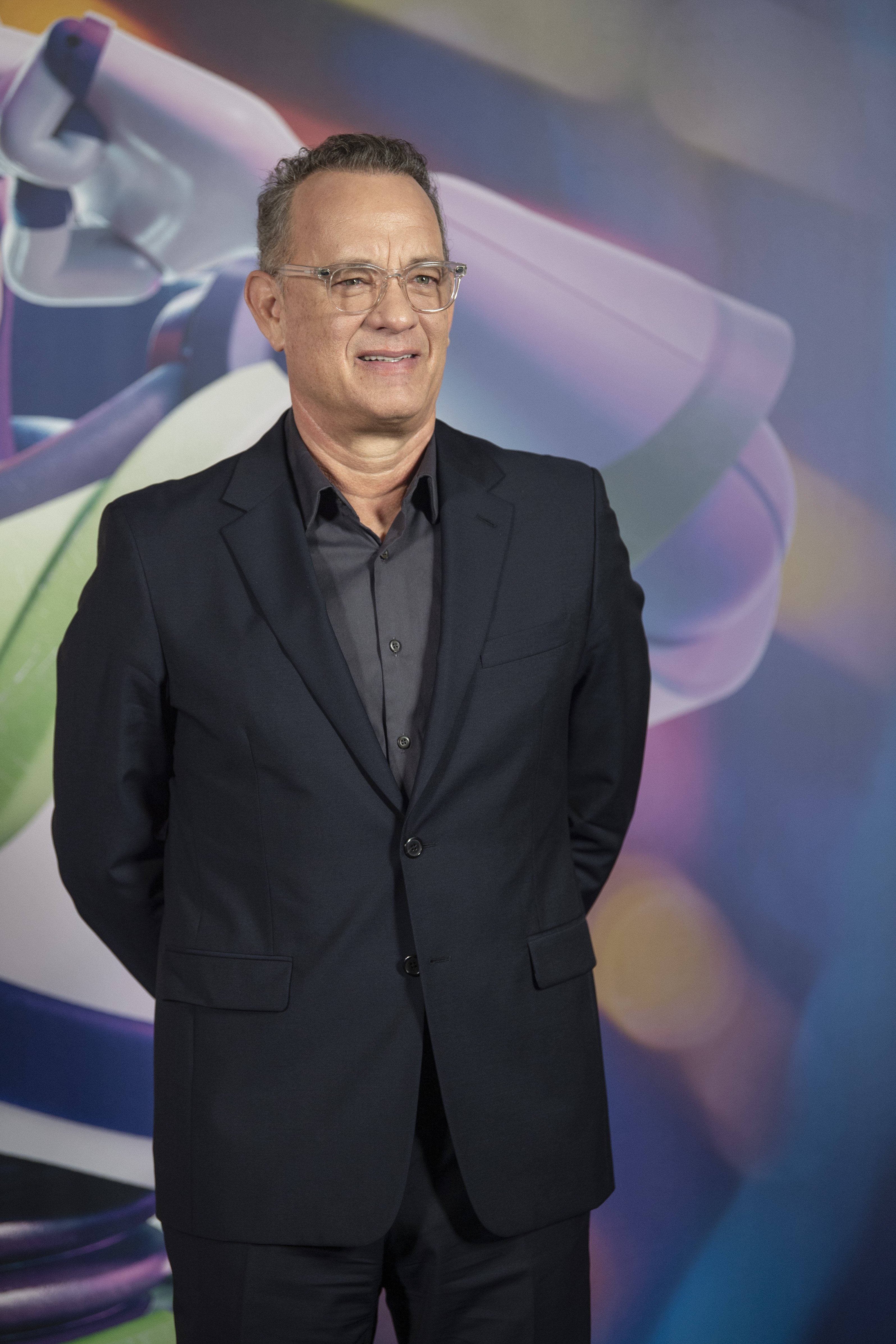 When the journalist Tom Junod, who did the piece for Esquire, did his research on Fred Rogers, he came across several incidents of his kindness. Adults who used to watch Fred as a child would greet him as Mister Rogers, and he would greet them back with the same care he showed children.
Junod recalled a specific incident when they filmed an episode at Penn Station. As Fred arrived for the taping, he put his arms around fans, wiped their tears, passed around a picture of a fan's child, and he didn't hesitate squatting down to talk to a child.
Before "A Beautiful Day in the Neighborhood" hit theaters on November 22, Fred Rogers' widow, Joanne, had a behind the scenes look at the new film. 
Delighted at Tom's casting as her late husband, Joanne thought it one of the best aspects of the film. Fred was a huge fan of the actor,  and Joanne said that Tom looked "adorable as Fred" as she sang his praises.