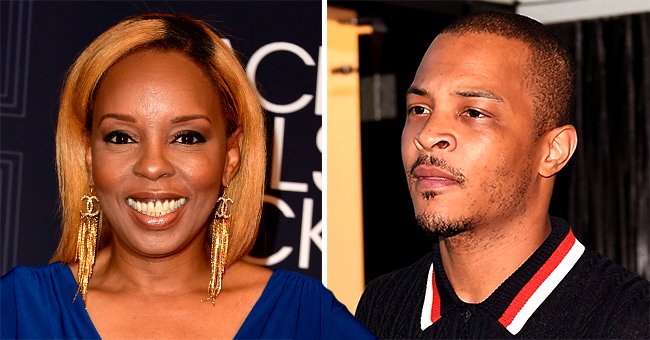 Getty Images
Rah Digga Comes to TI's Defense and Admits She Also Took Daughter Sativa Zee to Gynecologist to Get Checked

Rah Digga engaged in a Twitter war with critics as she defended T.I. and proudly admitted taking her own daughter to the gynecologist for a virginity check.
While the world condemned T.I. for getting involved in his daughter's gynecology check-ups, which led to the passing of a law banning virginity exams, rapper Rah Digga just spoke up to defend him.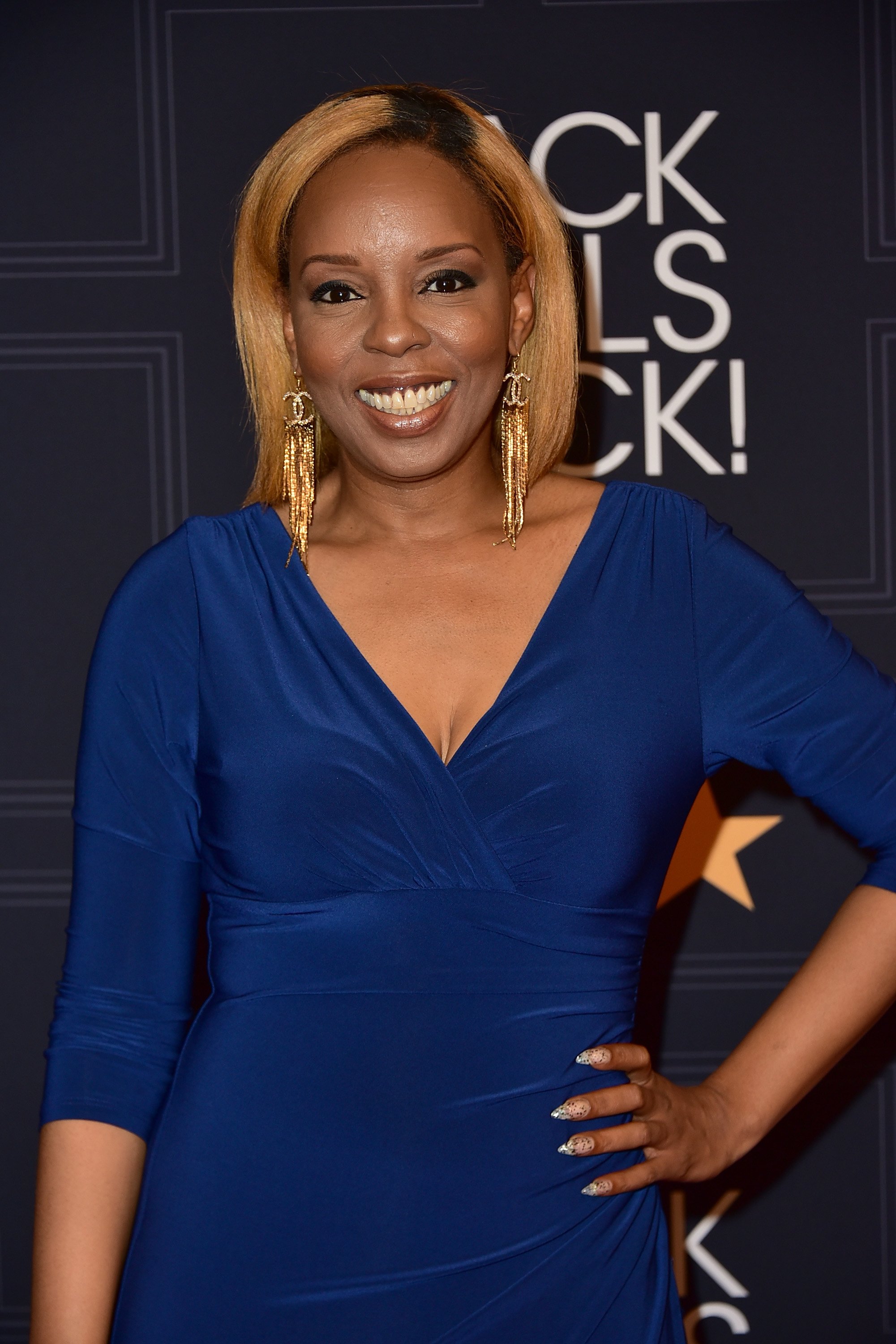 Rah Digga attending "Black Girls Rock!" n April 2016. | Photo: Getty Images
WHY SHE'S SPEAKING UP
Judging from her own experience, Rah put it out there that it shouldn't be a crime to monitor one's child's sex life. She admits doing the same in the past and it served as a teaching point for her family.
Rah posted a series of tweets expressing her point of view on the topic that has gained widespread interest lately. It began when T.I. admitted that he would accompany his daughter, Deyjah Harris to her gynecologist to ascertain that her hymen was still intact and that she was still a virgin.
T.I. during his birthday party in September 2013. | Photo: Getty Images
People were furious and accused the rapper of being inappropriate in invading his daughter's privacy that way. Recent headlines also revealed a law had been passed in New York to ban the practice of doctor-assisted virginity checks due to the outcry.
"What's sick are the leaps and bounds society is taking to remove parental structuring and people justifying it."
ONE WITH T.I.
In light of this development, Rah was forced to respond in disagreement and to defend T.I. She reposted an article about the law and tweeted,
"So on top of it being criminal for parents to discipline their children they're trying to make it criminal to monitor their sex lives? FOH!! I STAND WITH@Tip"
In a subsequent tweet, she further revealed that she too had done to her daughter, Sativa what T.I. did to his. She explained what happened next to show that it wasn't a bad thing.
"When I found out she wasn't anymore did I berate her..No. Did I kick her out the house..No. I was able to have a convo where she openly told me what it was. And i emphasized being safe. And life went on…"
FENDING OFF CRITICS
But a netizen had a different point of view. He wondered why men only worried about their daughters' virginity and are not policing their son's sexual activities. "So it's ok if his son messes with another man's daughters "innocence?" the netizen with the handle @PlatonicDialog asked.
Rah replied by reposting the tweet saying,
"When you have a son you have 1 penis to worry about. When you have a daughter you have EVERYBODY penis to worry about."
Rah proceeded to respond to her other critics. One of them labeled her opinions "sick" and she faced the critic head-on by replying,
"What's sick are the leaps and bounds society is taking to remove parental structuring and people justifying it. Same society won't have [expletive] to say when that kid comes home pregnant and abortions are illegal. That's that on that!!"
Bottom line, Rah couldn't care less if the world was against her as she stands for her beliefs and defends T.I.
"I have no problem being on the island w/ this one," she said, referring to the rapper. "I ain't letting y'all shame TI out of being an overprotective Dad. Nope."
T.I.'S CLARIFICATIONS
In response to the backlash he received, T.I. appeared on "Red Table Talk" with his wife, Tiny Harris to explain what he believed was a misinterpretation of what he had said.
He admitted accompanying her daughter to her gynecologist in the past but stressed it doesn't happen anymore in the present time. He also clarified that his wife was with them on those occasions and he never joined them inside the exam room.
He has since apologized to Deyjah who reportedly took offense after her father exposed her private check-ups to the public. We wonder if Rah would get the same reaction from her daughter after her recent pronouncements.
Please fill in your e-mail so we can share with you our top stories!