Tiffany Haddish Rings in Her 40th Year with a Lavish 'Black Mitzvah' Celebration
Tiffany Haddish blew her guests away with her ingenious "Black Mitzvah" party to ring in her 40th. The part-Jewish star formally recognized her heritage by undergoing a bar-mitzvah for the first time. 
It's never too late to have a bat mitzvah or in Tiffany Haddish's case, a "Black Mitzvah."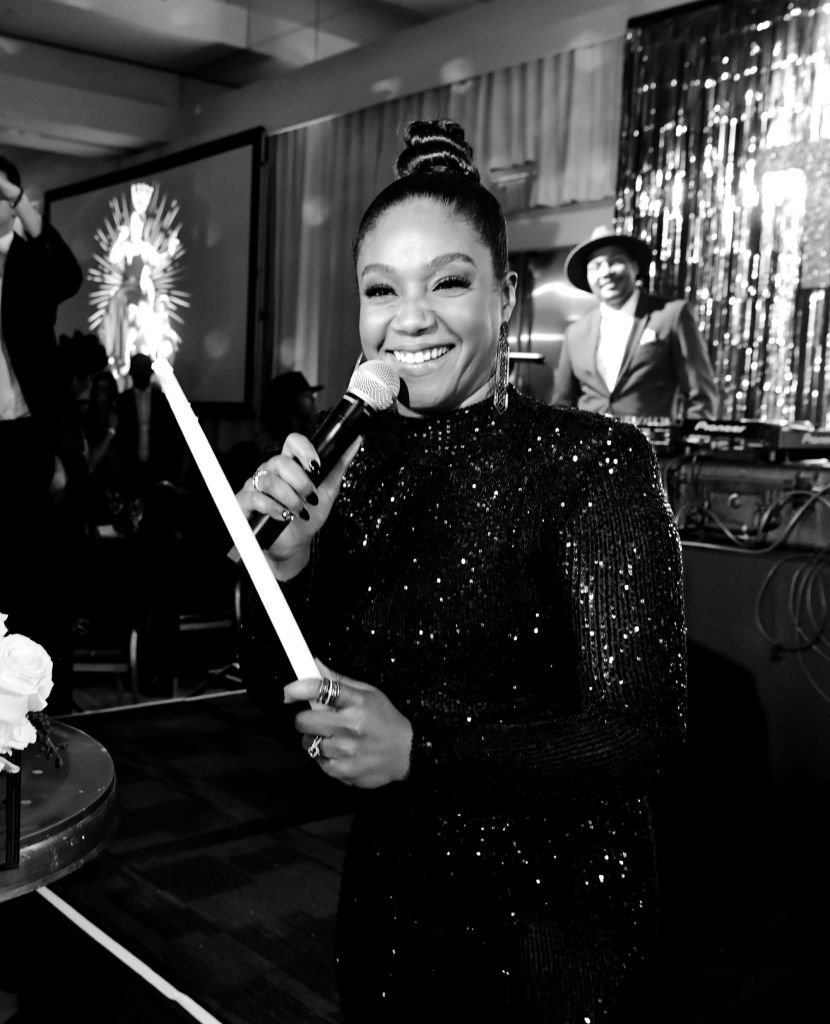 The comedian, who learned later in life that she was actually Jewish celebrated her 40th the Jewish way. Coinciding with her new Netflix special called, "Black Mitzvah," she threw herself a party using the same concept. 
Tiffany was already 27 when her father revealed to her that he was an Eitrean Jew.
The event which went down at the SLS Hotel in Beverly Hills saw the likes of Jimmy Kimmel, Wanda Sykes, Chelsea Handler, Sarah Silverman, and Sinbad in attendance, 
It also allowed Tiffany to shine through several bar mitzvah traditions she highlighted that night. She made a grand entrance to the song, "Hava Nagila" and danced the hora.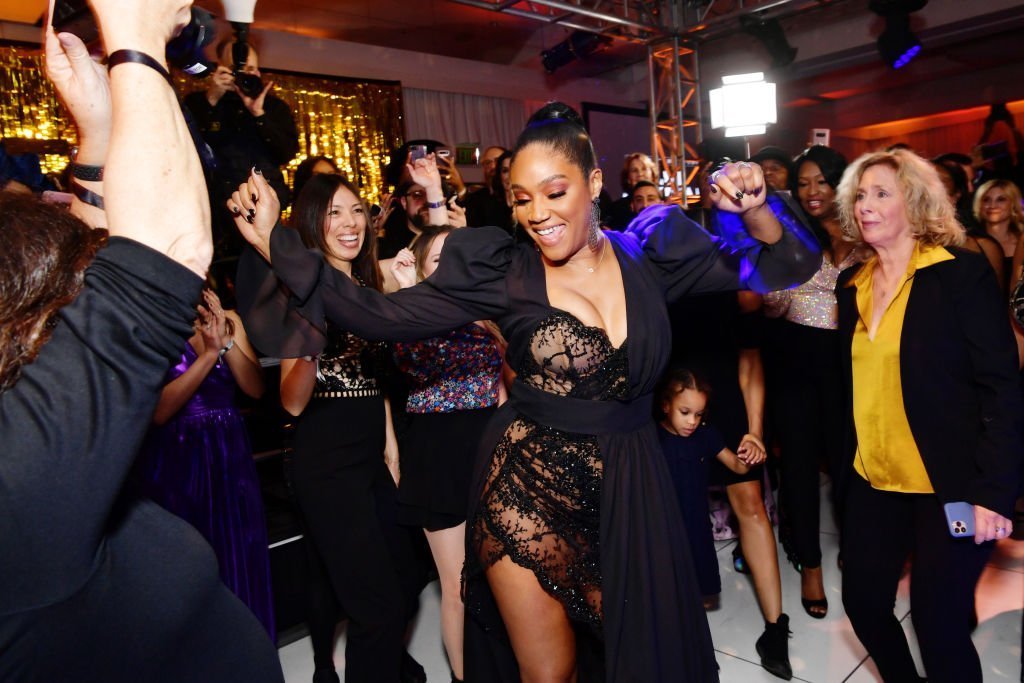 "It's very special because as Black people, when we were brought here to America, a lot of our heritage was stripped from us," the actress told Variety during the affair. She added,
"Being able to do my DNA test and find out who I really am, I feel like it's very important to share that with the world, so we can all start digging and find out who we are and start having some honor and pride in ourselves."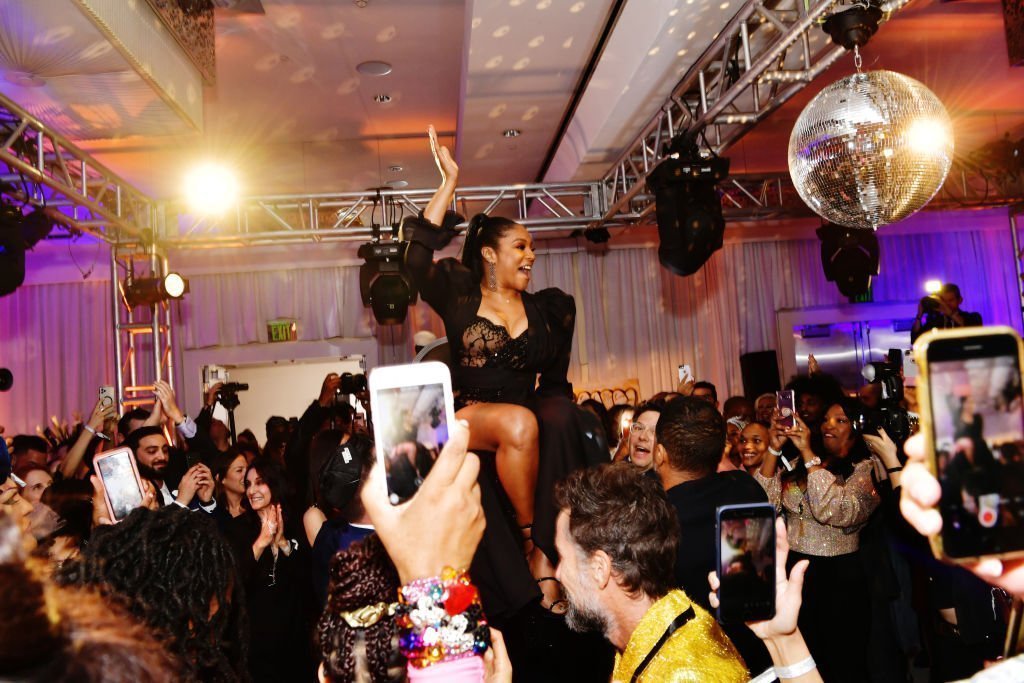 Tiffany was already 27 when her father revealed to her that he was an Eitrean Jew. It was quite ironic since she dabbled in hosting and livening up bar and bat mitzvahs in the past. 
Since learning about her heritage, Tiffany studied Hebrew for five months in preparation for her bat mitzvah, usually given to 12-year-old Jewish girls.  
The ritual took place ahead of her party. The intimate ritual involved her reading Jewish biblical text surrounded by friends and family. 
Tiffany wore a diamond Star of David necklace that night. She revealed received the jewelry hours earlier from Barbra Streisand. The songstress gifted her with the Jewish symbol in lieu of her absence from the occasion. 
Dear @TiffanyHaddish - mazel tov on your Bat Mitzvah! Xx B pic.twitter.com/wcteKctzPc

— Barbra Streisand (@BarbraStreisand) December 3, 2019
It was clearly a night to remember for Tiffany whose guests enjoyed the affair. Comedian Kevin Nealon even described it as "unlike anything I've seen before."
As for Tiffany, she shared a clip of snippets from her extravagant party and deemed it "one of the best days of my life." She also thanked Netflix for helping her make it happen.
Happy birthday Tiffany!