Kandi Burruss from RHOA Criticizes Husband Todd Tucker for Going to the Club While She's at Home with Newborn Baby Blaze
Kandi doesn't appreciate that Little Blaze has been home for barely a week, and Todd has no problem going out to party all night, leaving her alone with the newborn.
Barely a week into Blaze's arrival and there already exists some friction between the couple as to whether or not it is proper to leave the house within the first seven days of their new baby's arrival.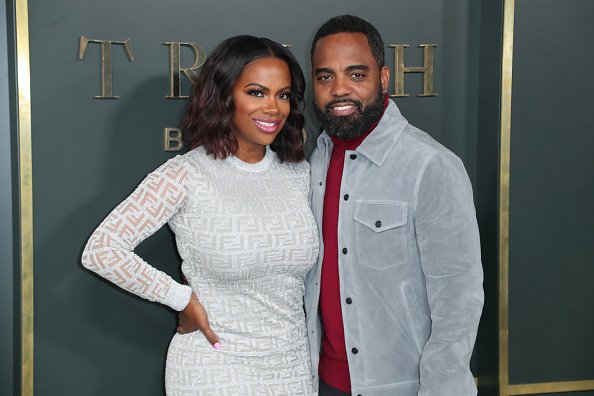 While Kandi stayed at home seeing to the needs of the newborn, Todd Tucker took time out and left the house. 
This pissed Kandi off, making her suggest that they go for counseling because she didn't like him at the time.
She expressed how she felt on her YouTube channel, where she posted a video of herself and Todd discussing events that have occurred over the last couple of days. 
Kandi said she felt Todd was selfish as he wasn't chipping in and helping out, especially at night. To worsen matters, he decided to leave the house two nights in a row. 
In her opinion, it's not ok for a father to go out when his child is less than a week old. She let it all out in the video and encouraged followers and subscribers to air their opinion on the issue at hand.
Her followers took to the comment section and commended them for being brave enough to share and keep it real in front of their fans. 
While some said Todd was wrong to leave the house so early after the child's arrival, others agreed with Todd's suggestion to come up with a plan and share responsibilities as regards the baby.
"I like that they aren't afraid to air it out and keep it real, even in front of us," someone said. "We ALL vote NO, Todd! Stay home & bond as a father," said another.
"This is soo cute! Y'all need come up with a plan so things can go smoothly! Thanks, soo much for sharing," said a third.
Apart from little Blaze, the couple has a son, Ace Wells Tucker, who is three years old, a 17-year-old daughter, Riley Burruss, and a 23-year-old daughter Kaela Tucker.
Upon the arrival of Blaze, Kaela, although loving the big sister role, feels so old. She took to Instagram to post a photo of herself and little Ace. She captioned the post:
"Old [expletive] big sister. Yo ima be in my 40s when they graduate high school. Nah I'm mad happy though, I'm not gonna lie"