Will and Jada Pinkett-Smith's Daughter Willow Shows off Her Flexibility While Doing Yoga in Pics
Willow Smith showed off her incredible flexibility while doing yoga on an Instagram post.
Willow Smith isn't just the daughter of Will Smith and Jada Pinkett-Smith. She is a celebrity in her own right, and a thoughtful serene young woman with her feet firmly set on the ground...sometimes.
Willow, 19, has recently posted a series of posts on Instagram that show her turning the world upside down in yoga class.
Willow co-hosts the talk show "Red Table Talk" alongside her mother and grandmother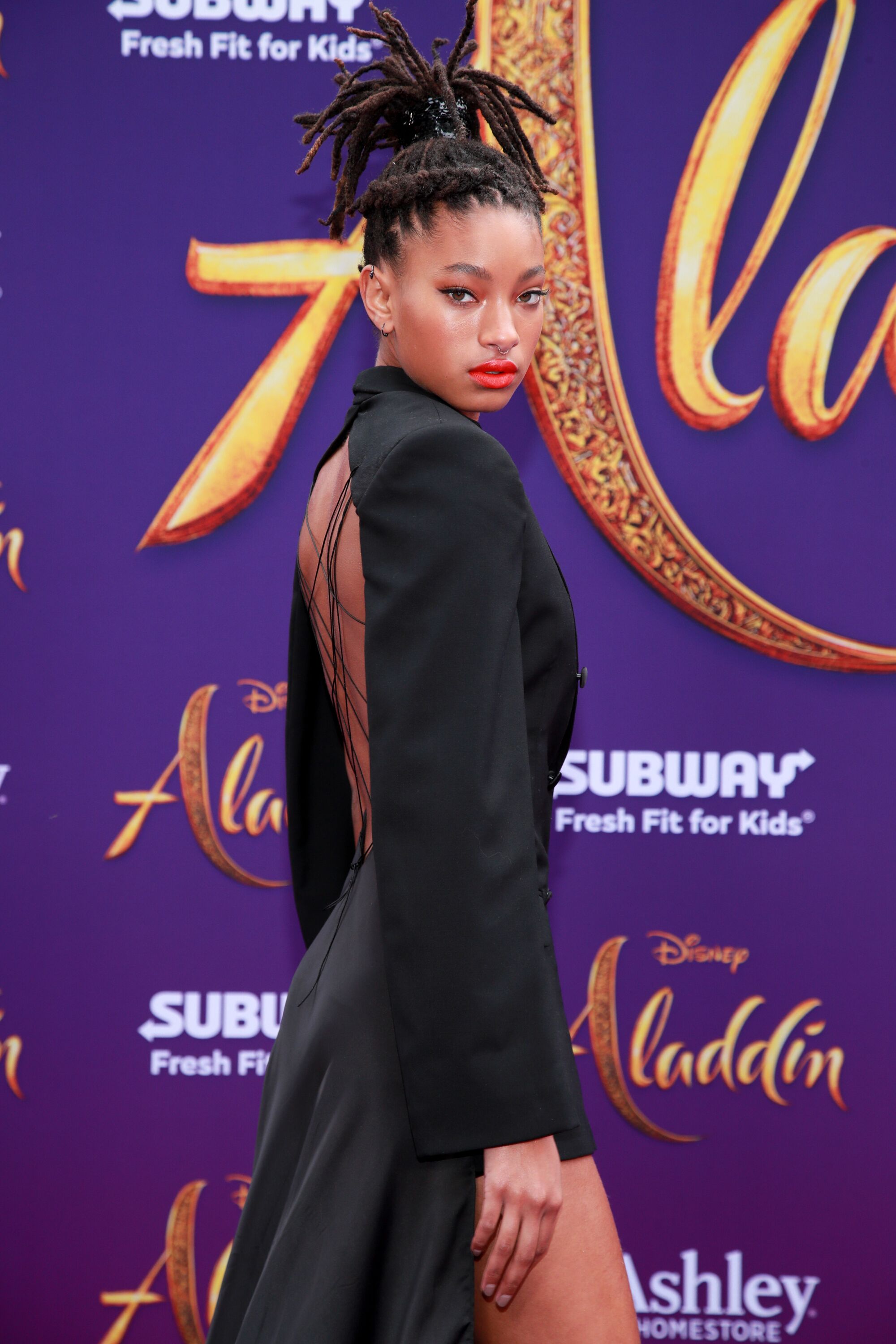 WILLOW SMITH - YOGA DEVOTEE
As we all know, yoga is the practice of physical, mental, and spiritual disciplines which originated in ancient India and require focus, flexibility, self-knowledge, and control.
Willow, who has been practicing yoga since she was 12, showed that she has achieved an enviable control of her body through the practice of this ancient discipline.
THE BEAUTY OF THE PEACOCK
In one of her posts, Willow shared two snaps of herself practicing the Peacock pose, wearing appropriately colored satiny tights, and a matching tank top, her hair in her trademark braids tumbling over her face.
In another post, Willow balances gracefully on her hands, wearing black and gray patterned tights and a black tank top, as she performs her yoga routine with precision.
WILLOW SMITH'S NEW ALBUM
Willow co-hosts the talk show "Red Table Talk" alongside her mother and grandmother and is a young woman with a great deal of sense, and mature beyond her years.
Willow, who released her first album at the age of 10, released her third studio album, "Willow" in July 2019.
"Willow" was coproduced by Willow herself, and Tyler Co of the duo Sol Prophet.
WILLOW SMITH IS BISEXUAL AND POLYAMOROUS
Willow Smith opened up on a recent episode of "Red Table Talk" and revealed that she is bisexual, attracted to both men and women.
Willow revealed to her grandmother and mother that she believes she would be fulfilled having parallel relationships with both a man and a woman.
Willow doesn't believe monogamy would work for her and wants to find her own kind of relationship one that would be less about ownership and exclusivity and more about love and understanding.