Us Weekly: Kourtney Kardashian Reportedly Seen in Miami Club with Ex-Boyfriend Younes Bendjima
According to "Us Weekly," on December 5, 2019, "Keeping up with the Kardashians (KUWTK)" star Kourtney Kardashian was spotted in Miami with her ex-boyfriend Younes Bendjima.
A source revealed:
"Kourtney and Younes were very low key behind the DJ booth at LIV last night. They stayed in an intimate corner where they couldn't be seen by everyone."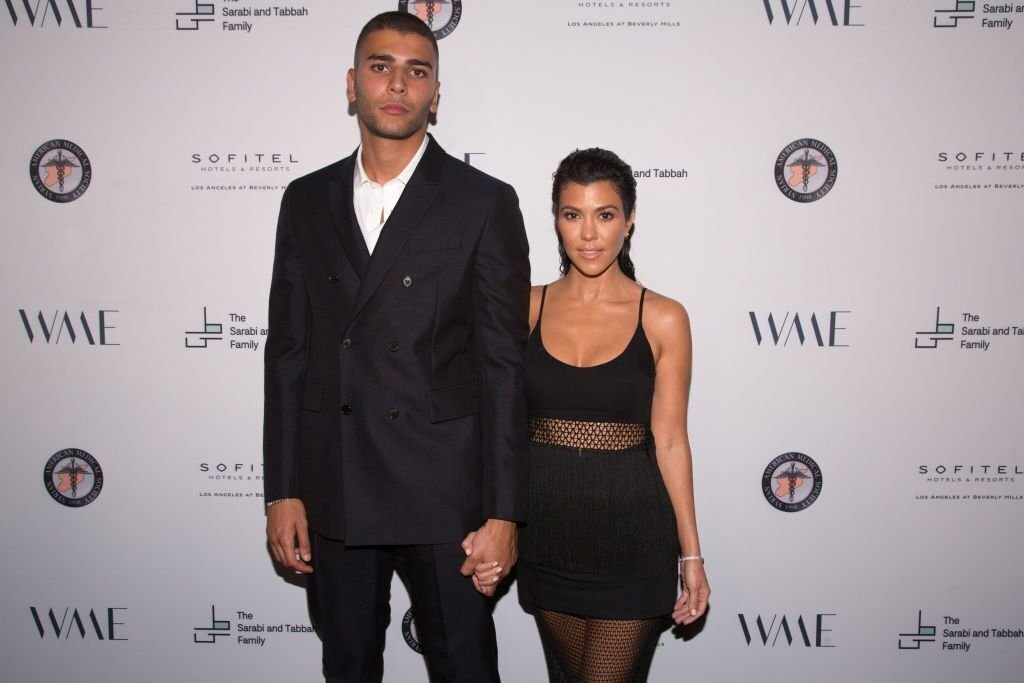 KARDASHIAN AND EX SUPPORT KOURTNEY
Kardashian, 40, and Bendjima, 26, were allegedly seen at David Grutman's LIV in the early hours of the day. The publication stated that the pair was at the venue to support Kendall Jenner, 24.
The model was in Miami to debut Zaza & Friends which was dedicated to Jenner's Apple Music radio station, "Zaza World" going live. The insider shared how Kardashian and Bendjima's "whole group" danced "all night."
KENDALL DJ'D AT EVENT
The group reportedly arrived at around 2 a.m. and was there until about 4 a.m. According to the witness, at one point Jenner took over the DJ booth.
Some of her friends who were present at the launch were Bella Hadid, Joan Smalls, and Luka Sabbat. On December 3, 2019, Kardashian and Bendjima celebrated Art Basel in Miami.
KOURTNEY & YOUNES ATTEND EVENTS TOGETHER
They also attended the opening of Maggio Cipriani's new concept Socialista Miami. Even though the former couple didn't arrive at the event together, the insider shared how they found a couch at the back of the venue where they "looked cozy together."
MODEL DINES WITH KIM
The pair didn't stay for long according to the witness who saw them leave through a "back door after about 20 minutes." Earlier in the day, Kardashian and Bendjima attended the Dior Men's Fall 2020 fashion show.
Before the event, the model dined for lunch with Kim Kardashian and Jonathan Cheban at Prime 112.
FORMER COUPLE SPOTTED IN SEPTEMBER
In September 2019, Kardashian and Bendjima were spotted holding hands on a day out in Los Angeles. Seeing the two together was surprising since Bendjima was once seen with another woman.
The reality star was so upset by the encounter that she broke up with him very quickly. Bendjima, who's also a model, fetched Kardashian from her Calabasas mansion.
He then drove her black Range Rover to downtown Los Angeles before they enjoyed an Italian lunch.