Melania & Donald Trump Mark Holiday Season by Lighting National Christmas Tree in Front of The White House
On Thursday evening, President Donald Trump and his wife First Lady Melania Trump were out at President's Park outside the White House to light the National Christmas Tree in front of a crowd.
Donald led the countdown before Melania hit the button and lit the Christmas tree. The event is a tradition that began in 1923 when President Calvin Coolidge lit a 48-foot Balsam Fir on Christmas Eve as a local choir and small US marine band performed.
Donald walked out on stage while the song "Oh Christmas Tree" was played by the US Marine Corps band. He briefly spoke about the meaning of Christmas.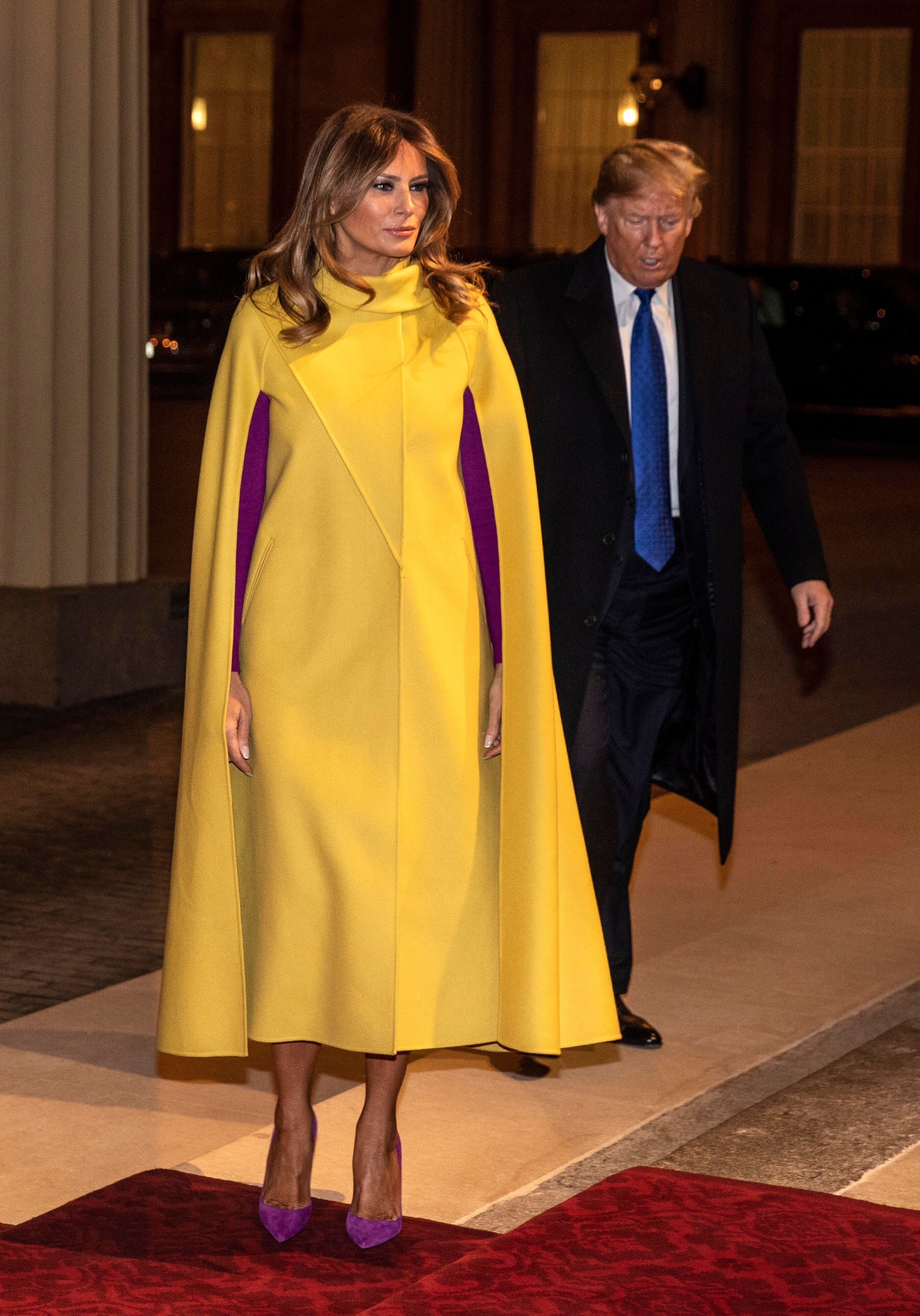 DONALD'S CHRISTMAS TREE LIGHTING SPEECH
The president invoked the story of the Three Wise Men who visited baby Jesus in Bethlehem by saying:
"More than 2,000 years ago, a brilliant star shone in the East. Wise men traveled far, far, afield -- I mean they were a long distance away -- and they came and they stood with us under the star, where they found the holy family in Bethlehem."
Another fun holiday tradition in our nation's capital! Tonight, @POTUS and I attended @TheNationalTree lighting in @PresParkNPS. Loved seeing everyone in the holiday spirit! pic.twitter.com/taMY3hNYT1

— Melania Trump 45 Archived (@FLOTUS45) December 6, 2019
WHAT TIME THE XMAS TREE GOES ON
Donald continued noted how when the wise men saw baby Jesus with his mother Mary, they "fell down and worshiped him." He added that Jesus was an inspiration to everyone "to love one another."
The National Christmas Tree lights turn on at around 4:30 p.m. before turning off at 10 p.m. from Sunday to Thursday and 11 p.m. on Friday and Saturday.
THE WHITE HOUSE XMAS DECO
The Trumps are feeling quite festive this month. On December 2, 2019, the first lady took to social media to share the White House Christmas decorations.
The theme for 2019 was "The Spirit of America." Images and video revealed halls decorated with "Be Best" ornaments and to a model of the White House which featured mini-holiday wreaths on its windows.
"The Spirit of America"#ChristmasWhiteHouse2019 pic.twitter.com/4zgxBJN4L1

— Melania Trump 45 Archived (@FLOTUS45) December 2, 2019
"THE SPIRIT OF AMERICA"
A short video featured Melania sprinkling fake snow and examining the festive décor. The first lady added a caption to the clip writing:
"The Spirit of America" is shining in the @WhiteHouse! I am delighted to share this beautiful exhibit of patriotism for all to see, and excited for everyone to experience the beauty of the #Christmas season! pic.twitter.com/qGxxl9qBrd

— Melania Trump 45 Archived (@FLOTUS45) December 2, 2019
"'The Spirit of America' is shining in the @WhiteHouse! I am delighted to share this beautiful exhibit of patriotism for all to see, and excited for everyone to experience the beauty of the #Christmas season!"