Billy Porter from 'Pose' Praises Dwyane Wade's Son Zion for Posing in Crop Top and Fake Nails
Dwyane Wade's son Zion is getting more support from different TV personalities following constant criticism from those that don't agree with him and his sexual orientation. The latest of those to show support is Billy Porter, who tells him to "work it!"
Dwyane Wade has always been supportive of his children, and that's the same for Zion, who is gay. Time and time again, the proud dad shares his son's milestone, and that will always remain the same.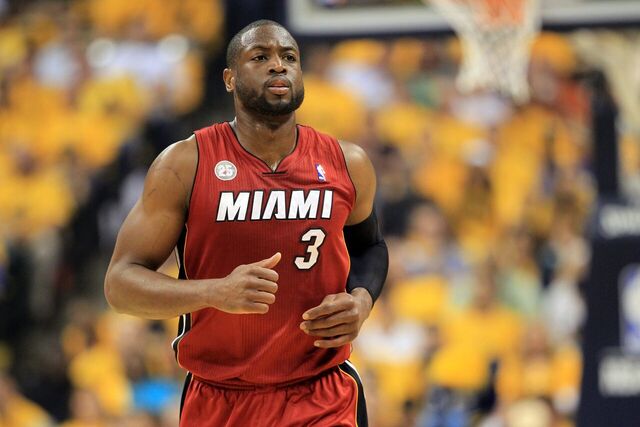 THE WADE FAMILY'S THANKSGIVING PHOTO
With so many people with their own comments about what's been happening, Billy Porter shows his support after sitting down with "Extra's" Billy Bush about Dwyane Wade's reaction to social media comments over his family's Thanksgiving photo. 
In the photo, Dwyane posed alongside his son Zion, wife Gabrielle Union, and their daughter Kaavia.
SLAMMING COMMENTS ABOUT HIS SON ZION'S LOOKS
After seeing the comments made by people over his son wearing a cropped top and painted nails, he tweeted:
"[Expletive] is a part of this world we live in - so I get it. But here's the thing - I've been chosen to lead my family not y'all. So we will continue to be us and support each other with pride, love, & a smile!" 
BILLY PORTER'S APPROVAL OF ZION'S LOOKS
Billy approved of Zion's look. though, telling him to "work it." He adds that in fact, the Wade family shouldn't bother looking at other people's comments, as they aren't a validation of who they are. 
The Wade family has always been proud of Zion and who he is, that back in April, Gabrielle Union, Dwyane Wade, and even his older brother Zaire proudly supported him at the Miami Beach Pride Parade. 
GROWING UP IN A HOME FULL OF LOVE
While Zion never disclosed his sexuality, he's made it quite clear. All that matters to him, is that in his family, they are growing and living in a home full of love, acceptance, and gratitude. 
🏳️‍🌈 LOVE is LOVE, we support you Zion! Dwyane Wade missed attending the Miami Beach Gay Pride celebration with his family. Despite being in Toronto, he sent lots of love to his son Zion Wade, 11, for expressing himself during the festivities! https://t.co/vOZKbxVdfT

— EBONY MAGAZINE (@EBONYMag) April 8, 2019
As for Dwyane Wade and Gabrielle Union, the comments of people around them won't stop them from being the open, loving, and accepting family that they are. After all, it's their lives, not those speculating.