HollywoodLife: Lori Loughlin Is Allegedly Proud of Daughter Olivia for Returning to YouTube
Following Olivia Jade's return to YouTube after her parent's indictment in a college admissions scandal, her mother, Lori Loughlin, is said to be incredibly proud of Olivia's decision to return to her channel. 
For a long time, Olivia Jade, who owns a popular YouTube Channel, stopped posting new videos on her channel. This was as a result of the college cheating scandal that rocked the university system, and for which her parents, Lori Loughlin and Mossimo Giannulli, were indicted.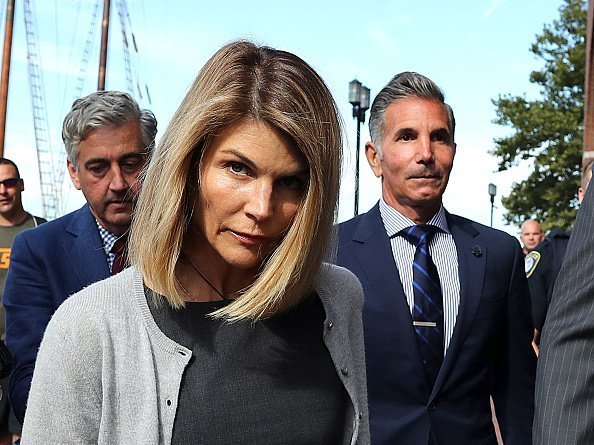 However, in a move that surprised many people, Olivia returned to her channel, and it has now been revealed that her mother was proud of that decision. A source revealed to HollywoodLife that Lori Loughlin was incredibly proud of her daughter for deciding to return to YouTube despite the current situation.
She also gave Olivia her full blessings. The source said,
"Lori is incredibly proud of Olivia for making the decision to return to YouTube despite everything going on right now,"
Olivia's made her return in a 2-minute video titled "hi again," where she told her many subscribers that she couldn't talk about the legal issues facing her family. 
The source also revealed that the message shared by Olivia to her fans was pre-approved by her parents. They discussed with her what she was going to say in the video and agreed that she was doing the right thing. 
Olivia Jade also made a return to Instagram
Another source also told HollywoodLife that Olivia's parents knew how much she had missed doing her videos and they were thus in support of her return.
Lori Loughlin also felt that her daughter was brave in wanting to come back, even when she knew that her comeback might not be well-received by people. 
Aside from YouTube, Olivia Jade also made a return to Instagram; the 20-year-old posted for the first time in five months on the Social media network. In the post, she shared two photos of herself, wearing a black tank top that featured spaghetti straps, which revealed her chest. In the caption to the post, she said: 
"I hope you have a beautiful day."
Olivia's parents will face jail time if found guilty in the admissions scandal. Nancy Grace, a legal commentator, has advised Lori Loughlin on what to do.
Nancy said that Lori should follow the counsel of her lawyers, but always tell the truth in every way. She also said advised that Nancy should work with the prosecutors to avoid getting a lengthy sentence if found guilty.