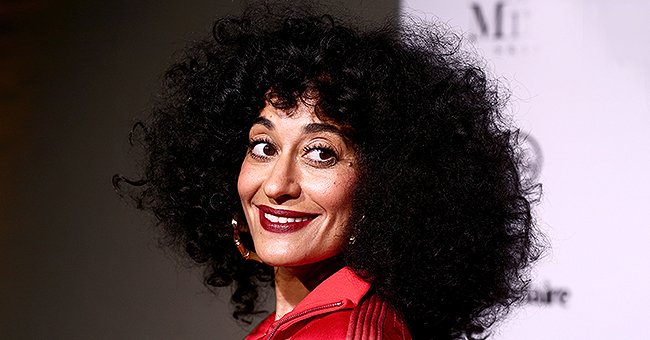 Getty Images
Diana Ross' Daughter Tracee Ellis Ross, Her Siblings and Nephew Show off Their Curls during Hair Photoshoot
Tracee Ellis Ross found the perfect models to help promote her hair care brand and she didn't have to look very far. She joined her siblings and nephew in a fun campaign shoot earlier this week.
On Thursday, Diana Ross' daughter Tracee Ellis Ross, 47, shared her and her siblings having a hilarious time as they worked on a shoot for Pattern Beauty.
The haircare line came out in September, and is aimed at nourishment for all types of curly hair — something common in Tracee's big family. Her post is found below.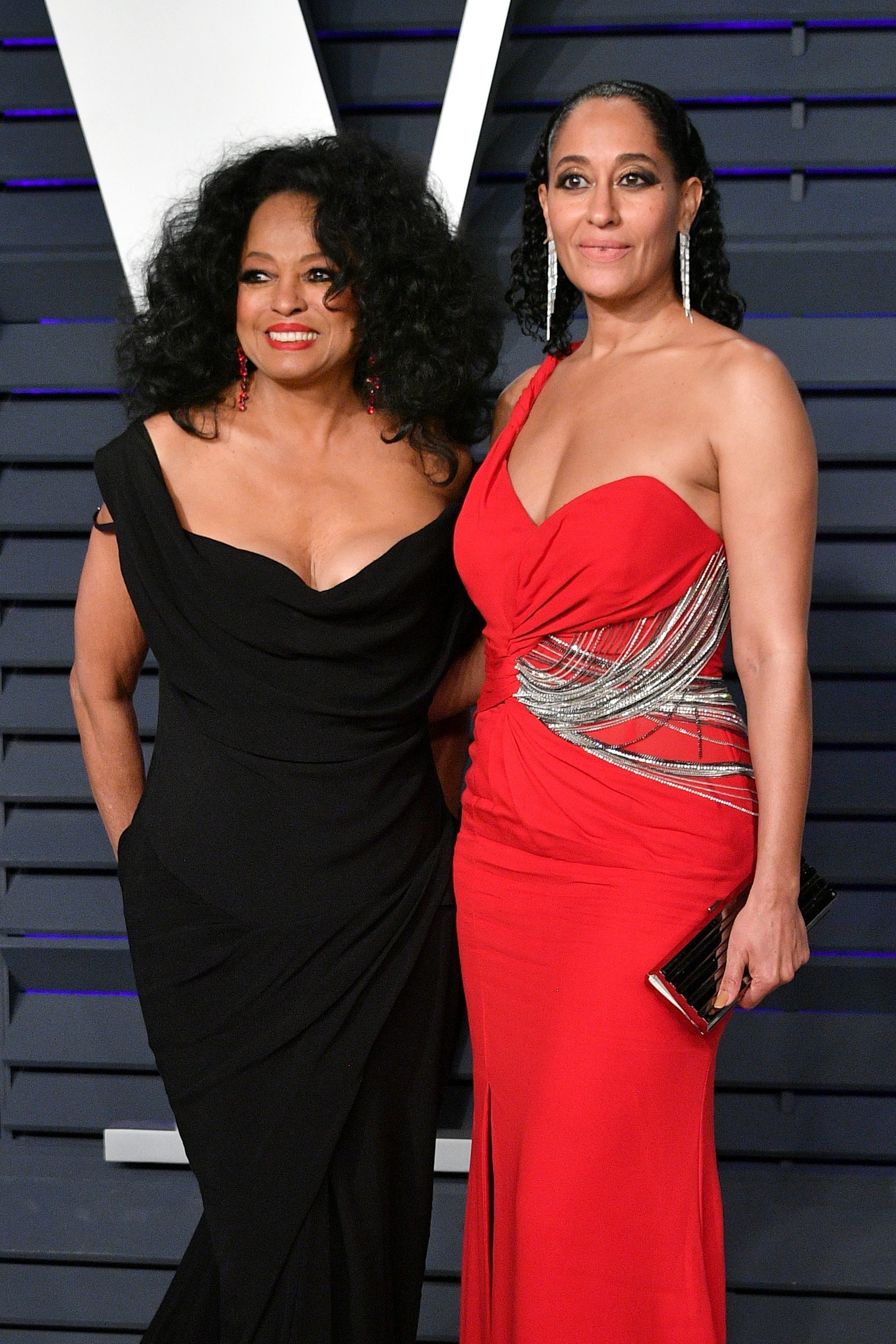 Diana Ross and Tracee Ellis Ross attend the Vanity Fair Oscar Party in Beverly Hills, California in February 2019 | Photo: Getty Images
Tracee and her family have fun shoot
In the clip, we see Tracee's 32-year-old brother Ross Naess and her 48-year-old sister Rhonda Ross Kendrick with son Raif Henok Kendrick. The entire family wore their hair loose for the shoot.
Decked out in white, it appears some got a solo photoshoot as well as group photos. At one point, Tracee sits in front of a bench with her nephew and tells him to copy her actions.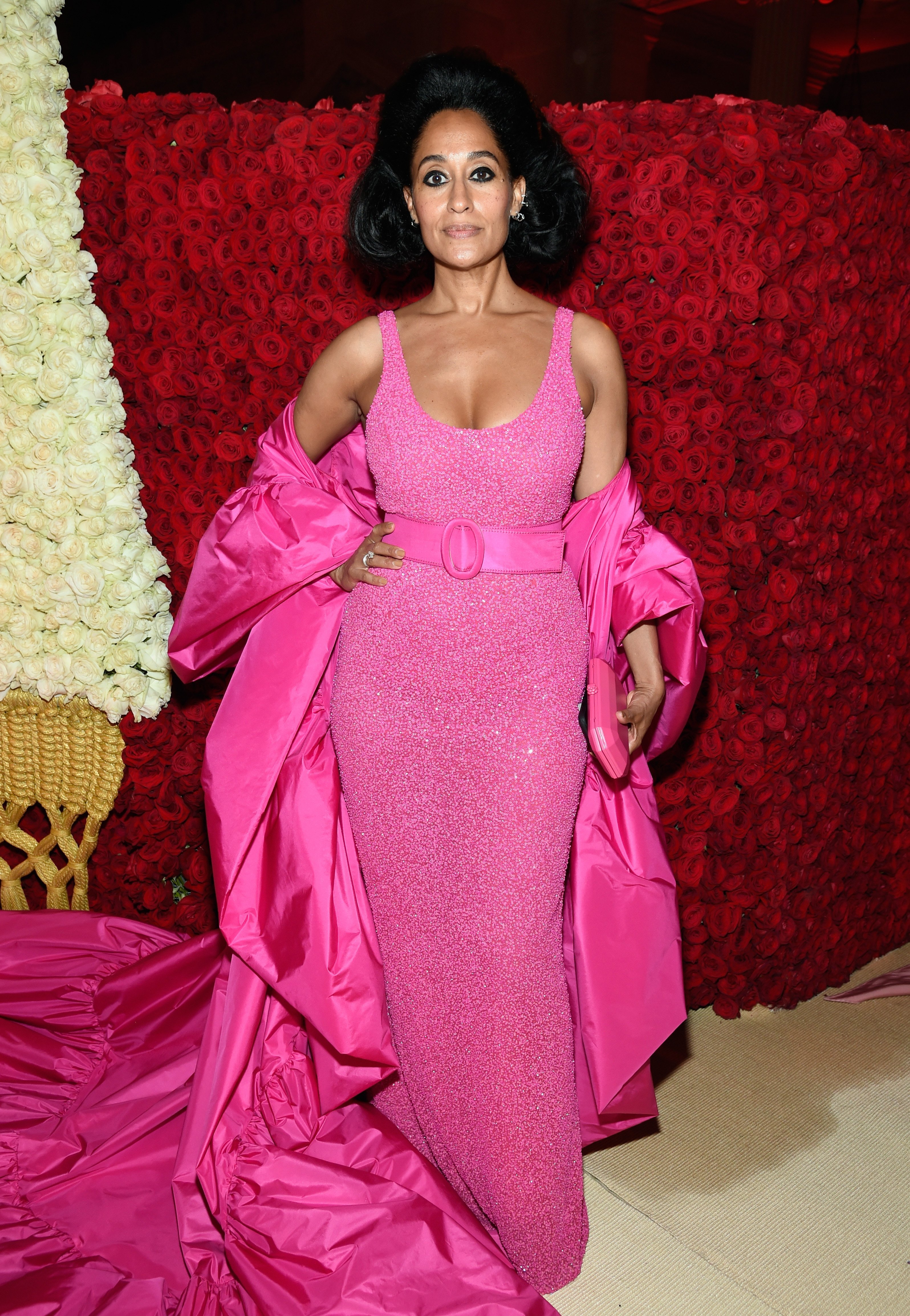 Tracee Ellis Ross attends the Met Gala in New York City on May 7, 2018 | Photo: Getty Images
Tracee is always quick to laughter
The actress also shares clips with her sister and the two play a fun hand game which ends in some goodhearted laughter. Tracee added a lengthy caption to the post and tagged all the family involved.
The women's activist is also a fashion icon. She proved her talents in that area when she had five outfit changes while hosting the Fashion Awards earlier this week.
She wore five outfits for a hosting gig
The "Black-ish" star shared all the looks on Instagram, tagging the designers that she wore. Her outfits included a dramatic green ensemble with a pink bow and a green hat.
She also wore a silver gown showing lots of cleavage, a red baggy piece, a black suit getup, and a colorful flowered dress. Her hairstyle changed for each outfit.
Her Jasmine princess costume was amazing
For her tv show "Black-ish," Tracee donned a dramatic costume around Halloween time. Before the episode aired, she shared a sneak peek with fans of her in a Jasmine getup.
The ageless beauty looked just like the Disney princess complete with the long banded ponytail and eastern-style eye makeup. She also wore a blue dress, but most of it was out of the photo frame.
Luckily for fans, the Instagram page for "Black-ish" showed us the full picture and we got to see the gorgeous dress in full display. The actress smiled in a beautiful photo that featured co-star, Anthony Anderson.
Please fill in your e-mail so we can share with you our top stories!