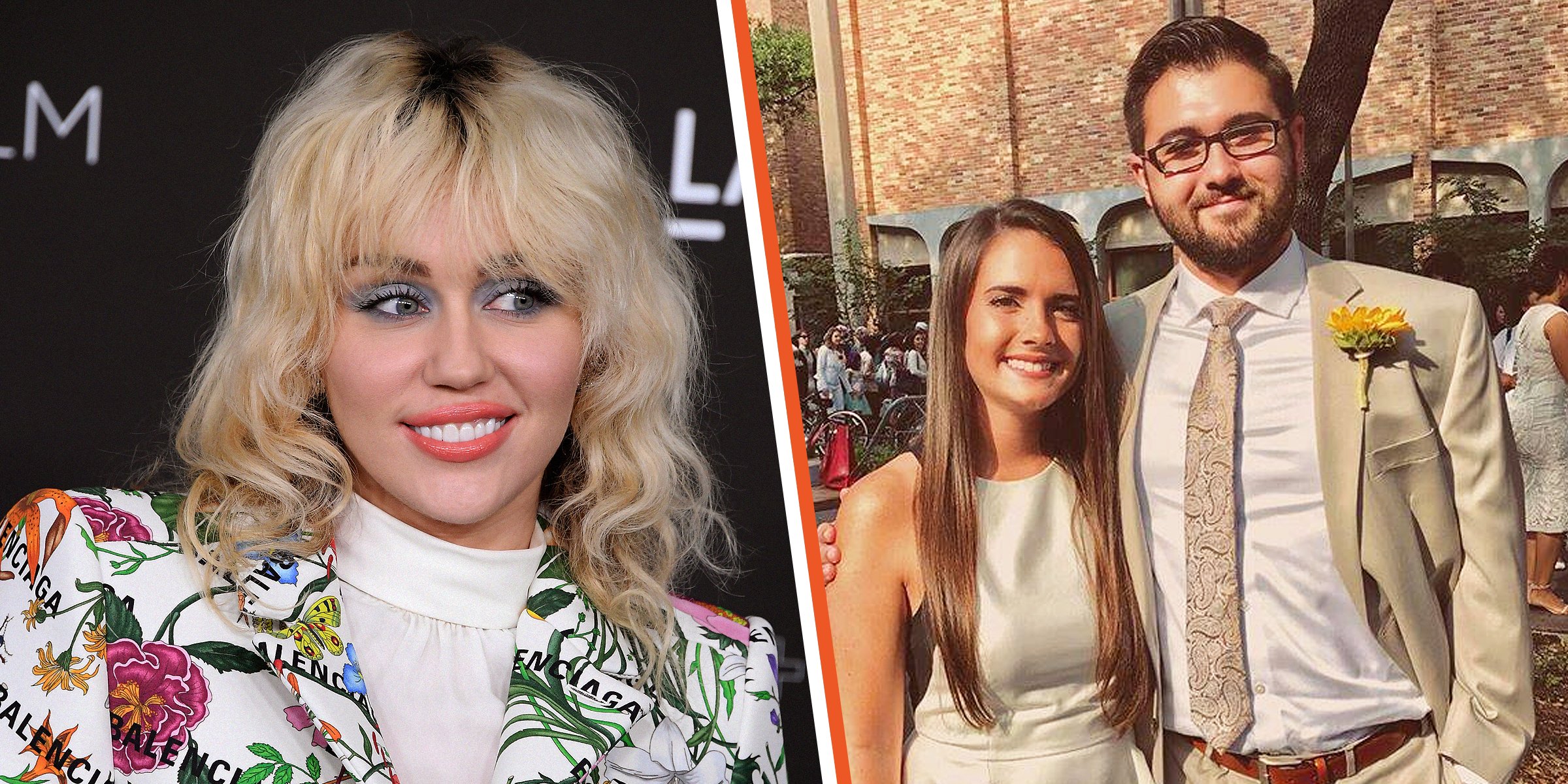 Getty Images | Facebook/christopher.cyrus.560
Christopher Cody Is Miley Cyrus' Rarely Heard about Half-Brother Only 7 Months Older than Her
Christopher Cody may not have the famous Cyrus name, but he is related to the popstar, Miley Cyrus. In fact, the siblings were born in the same year. Check out facts about her rarely heard-about brother.
Singer and actor Billy Ray Cyrus has been a household name for a long time. His daughter, Miley Cyrus, is also a megastar following her Hannah Montana history and famous songs. Despite their status, Billy has a son whom very few have heard of.
His name is Christopher Cody. Not many details have been shared about this young man, but sources confirmed that he is no secret baby.
His father acknowledged him following his birth in 1992. Billy also paid child support despite not being with Cody's mom.
Cody, however, decided to maintain a low-profile lifestyle, and unlike the rest of the Cyrus clan, he lives far from the limelight.
FACTS ABOUT CHRISTOPHER CODY'S LIFE
Cody is Billy's oldest son, born on April 8, 1992. His mother, Kristin Luckey, dated the iconic singer for a short period while she worked as a waitress in South Carolina.
By the time Cody arrived, the lovers had separated, and Billy was expecting another child with his new girlfriend, Tish. Miley was born in November of the same year, and she became a superstar, modeling after her father as a notable singer, songwriter, and actress.
During her career, she has released groundbreaking albums. She also has other businesses, including "Brand Miley," which is reportedly worth $ 1 billion to Disney. Miley is also the author of her autobiography.
Unlike his wealthy half-sister, Cody's earnings are more modest. "I work at a store for $7.50 an hour. Sometimes I'll get five hours a week. I'll do 20. I take what I can get," he once admitted.
Cody's means of livelihood is not the only difference between the siblings. Billy's oldest son prefers to live a more private life and has little or no engagements on social media. His social media accounts have not been updated since 2015 and 2017.
Nonetheless, they are a few details from his old Facebook page that informs fans of the Cyrus family who their under-the-radar guy is. According to his online information, Cody comes from Myrtle Beach, South Carolina, the same city where his mother worked. In 2017, he was a resident of Austin, Texas.
Miley's half-brother spent his high school years in Keller High School before proceeding to the University of Texas to read Law. In 2014, he enrolled in The University of Texas School of Law.
Cody's family status remains unclear. But Facebook photos online have linked him to a woman and two kids.
MEET CHRISTOPHER CODY'S PARENTS
Billy was a reigning star before fatherhood. His first son was with Luckey, who was nowhere near fame (she was a 23-year-old waitress in South Carolina). But, despite not being with her when they welcomed Cody, he never slacked in his duty as a father. In his words:
"I was either going to be responsible, or I wasn't," he said. "Am I gonna be a dad, or I'm not. Am I gonna be a husband, or I'm not. Are we going to be a family, or we're not. It's that 'not' thing that made me feel very sad and lonely."
Cody built a family life with Tish, Miley's mom. They married and had the perfect home, yet, he stayed in touch with his son. He paid child support and medical bills and maintained a relationship with the young boy.
Billy admitted that he would have loved to have Cody with him. "In a perfect world, Cody would be living with me, and we'd all just be one happy family. But as we all know, it ain't a perfect world," he said.
Still, that did not affect how he treated his son or Luckey. Co-parenting was amicable, and the former lovers maintained mutual respect. As time went on, the bond between father and son loosened. Then, they fell apart, making it harder for Cody to connect with his half-sister. He was excluded from the family's reality show.
Cody mentioned that it felt hurtful and that if his relationship with Billy were better, it would have influenced how he related with others.
He blamed Billy for not responding to his texts on time and focusing on his other family. While Miley received a recording studio as her birthday gift at 16, he did not get a call or birthday card. Instead, Cody spent time with his mom, step-dad, and step-sister, Ali, in Fort Worth, Texas.
Luckey noticed the drift in the relationship, and she agreed that Billy was not pulling his weight. However, the former waitress commended her son for being brave with the way he handled it. She also talked about how the disconnection all began.
Cody's mother explained that she was surprised when Billy announced that he was expecting another child on TV. Then he mentioned getting married to Tish and expanding their family further when the communication between father and son also "trickled away."
Cody explained that he does not have bad blood with his family members or a relationship. He said, "I'm on good terms, but I don't have a relationship with them really."
CHRISTOPHER CODY'S RELATIONSHIP WITH MILEY
Cody and the popstar barely talk, but he once praised his sister's talent. The 30-year-old attended her concert in 2007, near his home. According to him:
"While she was on stage I was watching her from the sidelines. Afterwards we spent 20 minutes in her bus. Her voice is fantastic and I'm very proud of my sister."
Despite the not-so-close bond, Cody is kind when talking about the pop star. He referred to her as a goofy person who loves to have fun and laugh at herself.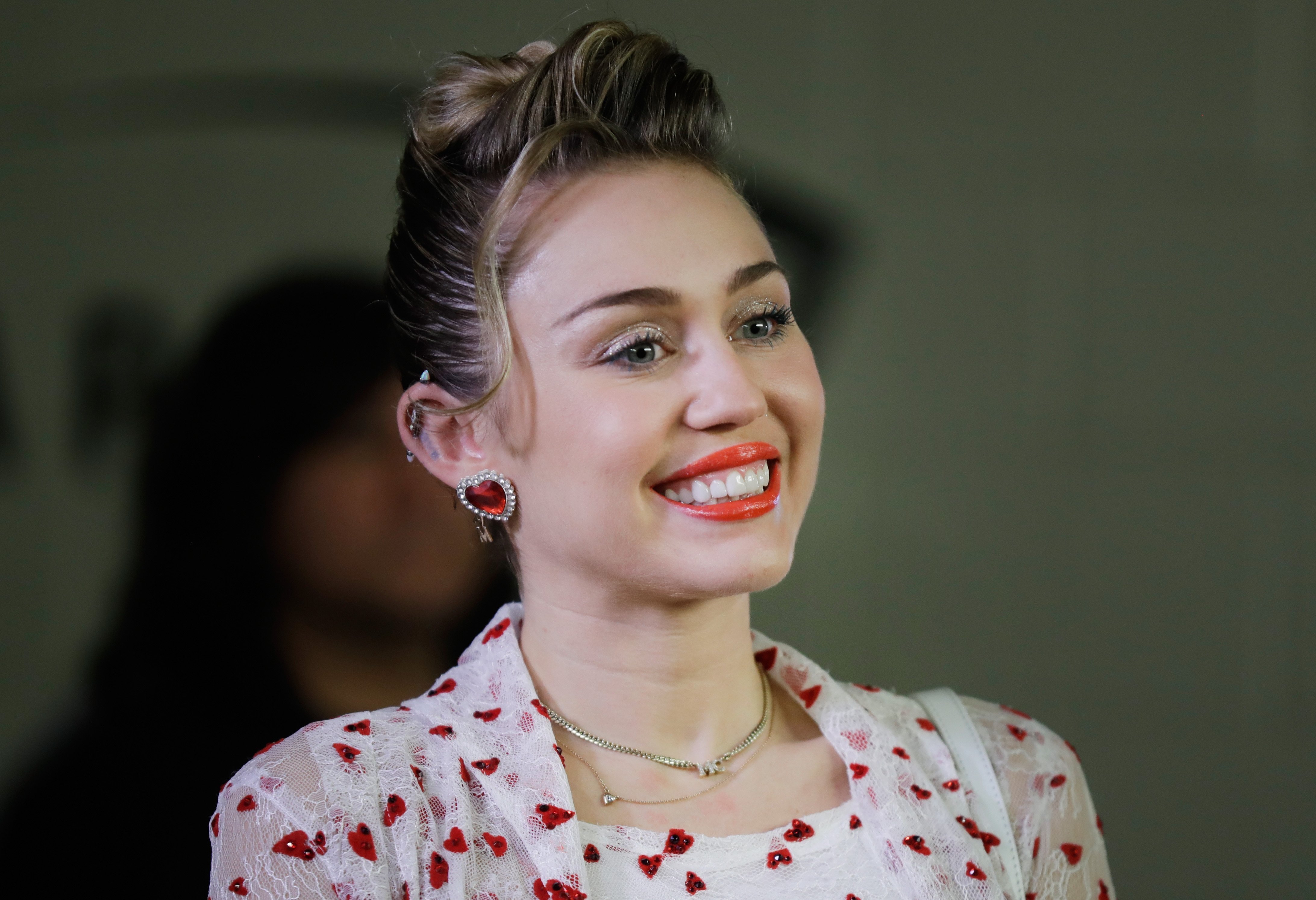 Miley Cyrus attends the 2017 iHeartRadio Music Festival at T-Mobile Arena on September 23, 2017 | Source: Getty Images
MILEY IS NOT THE ONLY SIBLING OF CHRISTOPHER CODY
Cody is the only child between Billy and Luckey, but he has many half-siblings. His mother went on to have three other daughters with whom he shares a relationship.
On his dad's side, he is a half-brother to Miley Cyrus, Noah, and Braison. In addition, his dad's stepkids are also included— Brandi and Trace Cyrus.
Please fill in your e-mail so we can share with you our top stories!