Gabrielle Union Posts Christmas Photos with Daughter Kaavia & Stepson Zion Amid AGT Firing and Investigation
Gabrielle Union showed that she's ready for the holidays as she posed with her family in front of a huge Christmas tree outside her home. 
Gabrielle Union, 47, is rolling in the holidays with top-notch decorations and new family photos of her with daughter Kaavia and stepson Zion. 
On Sunday, she took to Instagram to share the sweet pictures of her as she held onto those that matter the most. Her post is found below.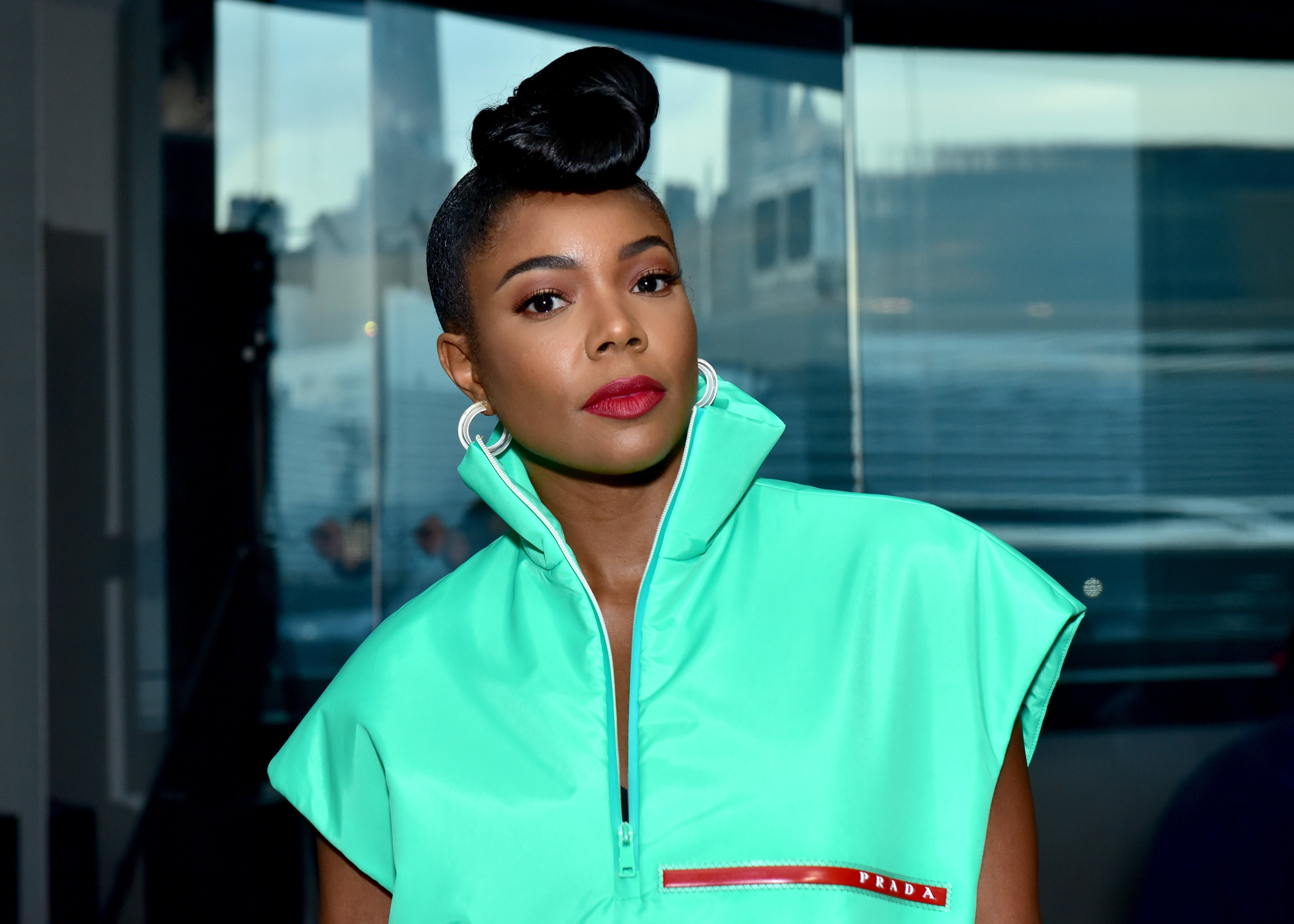 Union and her family decorate for Christmas
Union shared a series of four photos. All of them included a shot of her Christmas tree decorated with gold lights and a large gold star at the top of it. 
In the background, we also see a gold reindeer piece and some tree-shaped lighting decor. There's also a swing set in the yard near a gray fence. 
Good times for Union and her kids
The first photo shows Union with Kaavia, one, and Zion, twelve. The second shows just the two kids standing in front of the tree. Zion holds onto his sister's hands from behind. 
The third photo is a mother-daughter shot as Kaavia sits in her mother's arm. In the last shot, Union swings her little girl while wearing a big smile on her face. 
It's not all sunshine
"Family time is the best time," she captioned the post. The "Being Mary Jane" actress is going through a lot behind the scenes of the happy family portraits. 
After news came out that she was fired as a judge from "America's Got Talent," Union admitted that she had cried many tears following her controversial exit. 
So many tears, so much gratitude. THANK YOU! Just when you feel lost, adrift, alone... you got me up off the ground. Humbled and thankful, forever ❤

— Gabrielle Union (@itsgabrielleu) November 28, 2019
Union's allegations come to light
In her initial interview with Variety, Union explained that she was the recipient of crude comments about her hair being "too black" for AGT viewers. 
In addition, she complained about an offensive joke from guest judge Jay Leno, but nothing was done. Union received tons of support following the news of what allegedly happened. 
Union meets with AGT execs
In response, she thanked her fans with the touching tweet. Then last Wednesday, Union met with AGT executives to discuss what went on and what they could do regarding the situation.
We had a lengthy 5-hour, and what I thought to be, productive meeting yesterday. I was able to, again, express my unfiltered truth. I led with transparency and my desire and hope for real change.

— Gabrielle Union (@itsgabrielleu) December 4, 2019
Afterward, she again took to Twitter to say the meeting — which lasted for five hours — was productive, and that she had expressed her unfiltered truth. 
NBC also let the public know that they would be investigating the matter further. In the meantime, Union will be busy enjoying the holidays with her beautiful family.