Gabrielle Union Shares Photo of Daughter Kaavia in an African Dress Amid AGT Controversy
Gabrielle Union feels the exact same way as her daughter Kaavia, who looked a little serious wearing a traditional dress. The photo comes after Gab's controversial "America's Got Talent" exit, which until today, people continue to talk about. 
"Big Mood" is how Gabrielle Union captioned her daughter's newest photo on Instagram, and it seems she feels the exact same way especially now that she's in the middle of a controversy. 
She posted the photo just a couple of days after she was fired from NBC's "America's Got Talent." It was revealed that she was "subjected to a very specific critique," which was that her rotating hairstyles were "too black" for the show audience.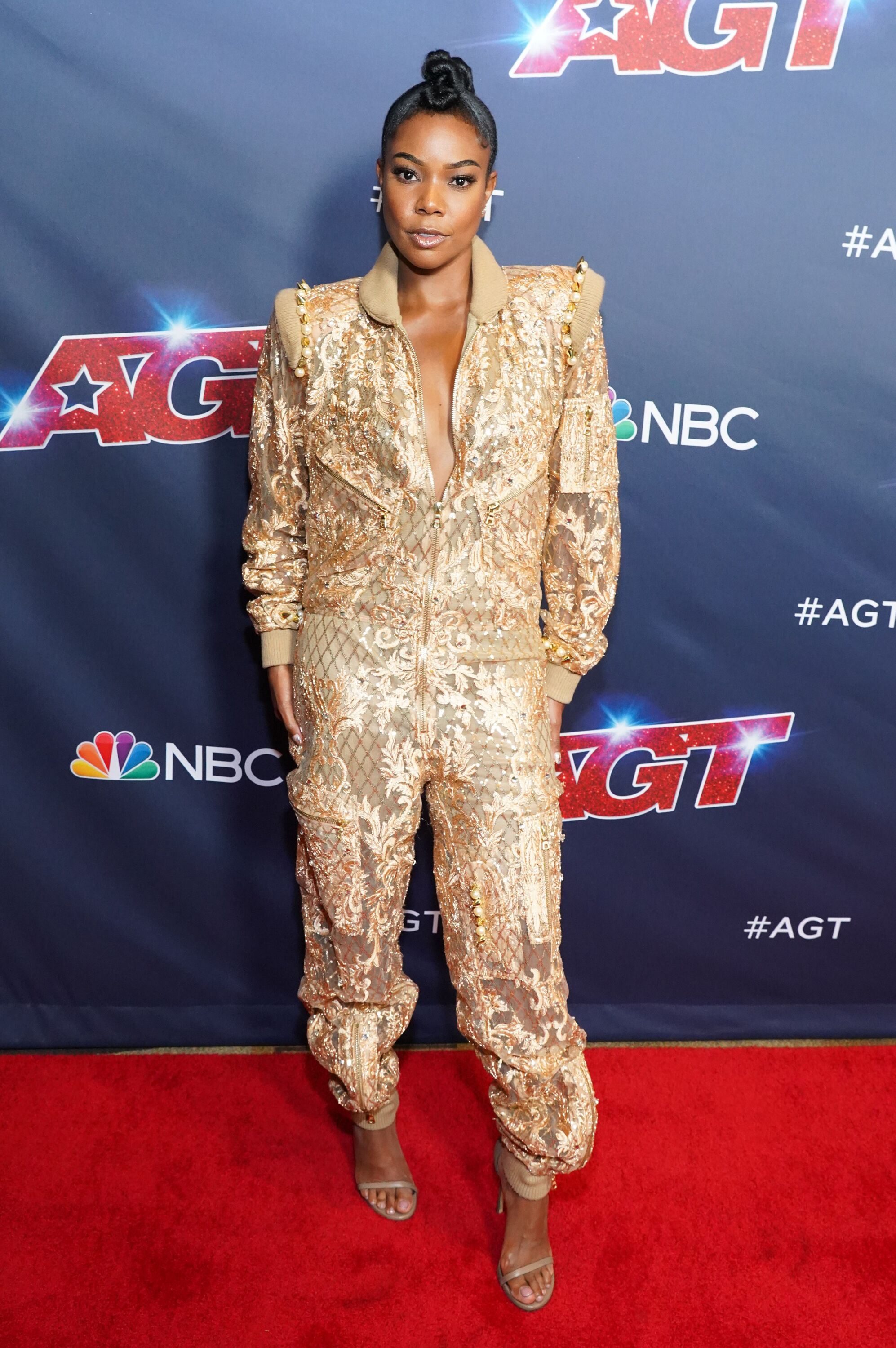 GABRIELLE UNION'S SACKING
Gabrielle Union was sacked from the show as she appeared to be too vocal about her beliefs and culture. 
Aside from her hairstyles being "too black," she also voiced out against her co-host Jay Leno, who allegedly made a racist remark against Asian people. 
BEING VOCAL AMIDST BEING FIRED
Since speaking out about the toxicity in "America's Got Talent," Union received a lot of praise for her bravery to speak up against the show. 
The 47-year-old judge made sure to practice what she preached in the whole situation, as she met with NBC executives to speak about how to improve the "AGT" atmosphere. 
INVESTIGATING THE ALLEGED TOXIC WORKING ENVIRONMENT
Union replaced Spice Girl Mel B in the show, and it was revealed her contract was not renewed in November. Now, she opens up about the "toxic" working environment on the show, and how she hopes it improves. 
To maintain fairness in its investigation, Freemantle, NBC, and Syco appointed an independent investigator to look into Union's claims. 
SIMON COWELL'S STATEMENT
While Simon Cowell was not present in the meeting, his team made sure to release a statement saying they will fully cooperate with all sides to make sure a solution is given. 
"We are working with Ms. Union to hear more about her concerns, following which we will take whatever next steps may be appropriate."
UNION AND HOUGH'S DEPARTURE FROM THE SHOW
Gabrielle Union was sacked from the show as she appeared to be too vocal about her beliefs and culture. When she would complain to management about incidents on the show due to their racial undertones, their subsequent solution was to fire her. 
It wasn't just Union who was sacked from the show, but also Julianne Hough, whose contract was not renewed as well.