'Fuller House' Cast Talks about Saying Goodbye as the Show's Final Season Airs on Netflix
Over five seasons of "Fuller House," the cast became family. With the first half of the final season out on Netflix, the Tannerinos will soon wave their final goodbye. A parting the cast shared to be "a million times harder."
Fans are eager to see how "Fuller House" comes to a close. With the second half of the final season not yet released, Andrea Barber and the rest of the cast can't be more thrilled with the show's ending.
Those who have seen the midseason finale would know about the upcoming weddings and the accomplishment of important milestones. But it's still the ending to a show the cast loved working on, and having that end is hard for them.
Holy, chalupas! 𝐓𝐎𝐃𝐀𝐘'𝐒 𝐓𝐇𝐄 𝐃𝐀𝐘!

The new season is now streaming, only on @Netflix. pic.twitter.com/Junq333UxQ

— Fuller House (@fullerhouse) December 6, 2019
The show meant so much to Candace Cameron Bure that she never really gave the future of her character special thought. Candace didn't want the show to end, as she told E! Online during an interview:
"It's not just five seasons, it's 30-plus years. So I've already left this soundstage once and said goodbye and now I have to do it again, and while I'm so grateful for the opportunity to be back with everyone, it's a million times harder to say goodbye a second time." 
Now that her character has an ending, Candace gets emotional just thinking about it. But at least it brought her tears of happiness, and according to Candace, the viewers are "going to love it."
John Stamos doesn't accept that it is over for good, and he is hopeful in finding a way to keep the show going. The actor even considers barring anyone from taking anything from the set. 
"I don't think I'm gonna let anyone take anything, because who knows...like I said, it's not over, in my mind," John said.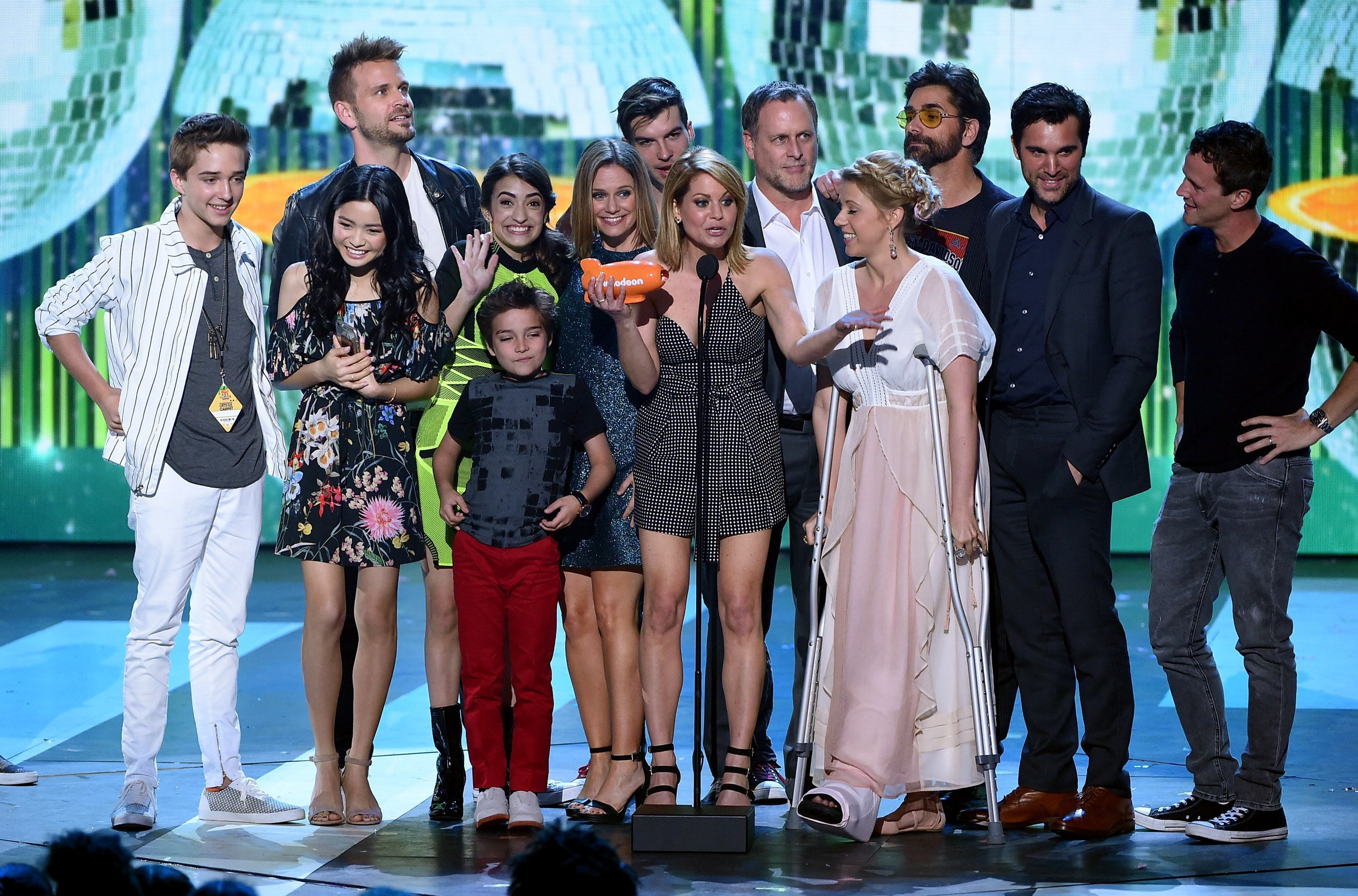 The set is full of goodies from the original 1990s sitcom, and as seen in the release of the first half of season five, many props from the original made their way onto the new set in tribute.
In the premiere episode, Ramona, Max, and Jackson went looking for a "baby-naming gown" in the attic, where writers planted a truckload of original "Full House" props.
Max also referred to the original show's eight seasons when he told Jackson and Ramona that they "have eight years of carefully curated home movies," while old-fashioned Easter eggs also made their way into several scenes.
Kimmy, Stephanie, and D.J. are gearing up for the grand finale with a flurry of fun preparations as they prepare for the most eye-popping three-way wedding in television history.
🚨 SPOILER ALERT 🚨

Break out the naming gown — Baby-To-Be-Named-Later has a name! 👶🏻 pic.twitter.com/JLTgTWJqAd

— Fuller House (@fullerhouse) December 9, 2019
"As I'm sure you can imagine, it's going to be nuts," Candace said. "You have three very different women trying to coordinate one giant event together. They all see the world a little bit differently, so chaos will ensue."
John Stamos had a more emotional response after the final taping for the series wrapped up. To mark the "end of an era," John posted a selection of pictures taken of the cast on set and thanked Netflix for agreeing to the "Full House" reboot.
Noting that five seasons are plenty for a Netflix series, John reckons it wasn't nearly enough for the cast members of the popular comedy show.