Kourtney Kardashian from KUWTK Shares Video of Younger Son Reign Talking to His Elf on the Shelf
The reality TV star, Kourtney Kardashian took to Instagram to post an adorable video of her youngest son, Reign making requests to an elf on a shelf.
On December 8, Kourtney uploaded a new post featuring her son Reign making requests to an elf on the shelf. In the video, Kourtney's voice is heard asking her son to be more specific about his request as he asked for a lot of new toys and a little dog.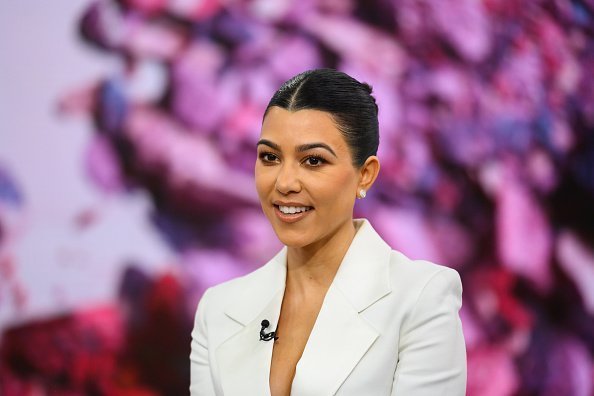 Reign went ahead to beg the elf to bring it all the next day. After making the request, they both said goodbye and goodnight to the elf.
Kourtney captioned the post:
"Talking to his elf before bed about what to go tell Santa last night at the North Pole."
The video attracted tons of comments from her fans and followers gushing over how sweet and cute little Reign is. "This is the sweetest convo ever," someone said. 
But like every other family, the Kardashians do not agree on everything
From her Instagram posts, it is evident that the reality TV star who shares her children Mason, Penelope and Reign with her former boyfriend Scott Disick loves, more than anything, to spend time with them. 
She posts pictures featuring them regularly. On December 4, the 40-year-old reality TV star posted a photo of herself on a massage table with her mini me's, Penelope and Reign, giving her a leg massage. She captioned the post,
"I love a good massage."
Also, on November 29, she posted two pictures featuring herself and her three kids in one and the other of her three kids sitting on a floor with Kim's three children. 
The Kardashian family is known to be family-oriented as they take family time and traditions seriously. They spend a lot of time together as one big family; going on vacations, and even taking their children on baptism together.
But like every other family, the Kardashians do not agree on everything.
On Sunday's episode of "Keeping up with the Kardashians," Kourtney's sisters, Kim and Khloe came at her for her lack of openness on the show.
While Kim and Khloe don't seem to understand the reason why Kourtney is so secretive, Kourtney, on the other hand, doesn't get why her sisters wouldn't stop being nosy about her dating life.