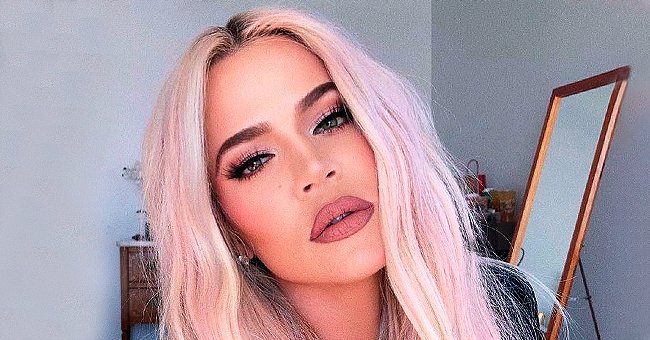 instagram.com/khloekardashian
Khloé Kardashian Says Leftover Food from the Lavish KarJenner Parties Are Donated to Food Bank or a Church
"Keeping Up With the Kardashians" star, Khloe Kardashian opens up about the philanthropy of her family. The mother of one admits that leftover party foods are usually given to the needy.
The Kardashian-Jenner girls live and breathe luxury, from their lifestyle, fashion, to the kind of parties they host. A few days ago, the 39-year-old Kardashian, Kim K went all out to host a Jurassic Park themed birthday party for her 4-year-old son, Saint.
Her youngest sister, Kylie also has stormi's "insane" party coming up in two months.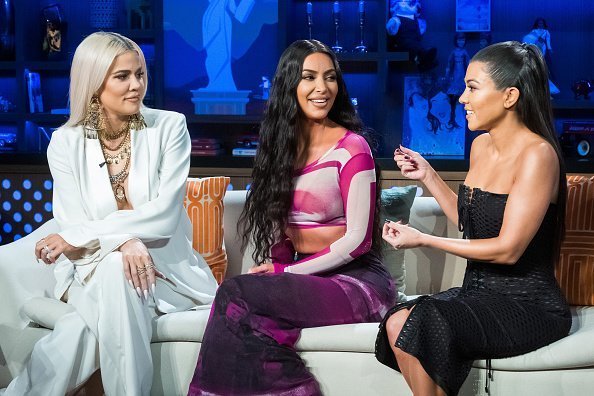 Khloe Kardashian, Kim Kardashian and Kourtney Kardashian on "Live with Andy Cohen" | Photo: Getty Images
Recently, a Twitter user who is also an ardent viewer of the family's show posed a question to the three Kardashian women. The internet user wanted to know how they all handle their leftovers from decor, props and finally food after the party is over. @alepadilluh asked:
"Serious question…what do y'all do with all the props, decor and leftover food after birthday parties!!? I just watched khloe's from last weekend, North\P's the week before and Saint's last night. It's SO MUCH; I'm so curious!
Khloe was the first to jump on the tweet with her reply, claiming that some of the decors are safely kept in the house, while the rest goes back to the rentals. She further explained that the foods are donated to churches or food banks, or where deemed necessary.
So it came as no surprise to her multitude of fans who read her tweets concerning the strained relationship between Kim, herself and Kourtney.
Some fans hurriedly applauded her reply and commended the generosity of the family, while a few others didn't appear satisfied with the response. They asked how food banks accept already prepared foods.
This is not the first time Khloe will be making a comment about food regarding her family. In a video clip from KUWTK, the entire household were seen throwing food at each other, and while it was fun for a few of the family members, Khloe sternly kicked against the indiscipline.
Tweeting has been another outlet for Khloe whenever she is ready to spew some details concerning what's happening behind closed doors.
So it came as no surprise to her multitude of fans who read her tweets concerning the strained relationship between Kim, herself and Kourtney.
The 35-year-old mentioned how angry her eldest sister seemed after Kim confronted her for not wanting to share some private information about her life.
The first two Kardashian sisters were recently in the news as well for not being environmentally friendly as she drank her water from a plastic bottle. A few hours after that, Kim explained that she is keeping away every plastic bottle in her home.
While the girls may antagonize themselves sometimes, they certainly do not mind hanging out even if it involves a night out with their 64-year-old mother, Kris Jenner.
Please fill in your e-mail so we can share with you our top stories!